We will examine five aspects that affect your sales. Use this guide to analyze your website and understand what you need to improve. 
Bad design 
Everyone wants to have websites that convert visitors into clients. But few business owners invest in their relevance and convenience. Remember, you destroy your reputation with a poor design. Statistics show that the buyer is willing to pay less to companies with unattractive websites. If you neglect that, they trust you less, doubt your professionalism, and underestimate the value of your products and services. Some more reasons why web design is important you can read here. 
7 Design Mistakes That Are Killing Your Sales
It's outdated
You are a business owner or a top manager of a company. And you do not have time to delve into all the trends. Explore our shortlist that tells about the most frequent signs of outdated design.
Poor graphics quality;
Sidebar menu;
Underline links;
Lack of header and footer;
Too many fonts and colors;
Overloaded main page with information;
Indents on the sides.
Check out our article on 12 Web Design Trends to Follow in 2022 to inspire yourself with new ideas and create a modern web resource.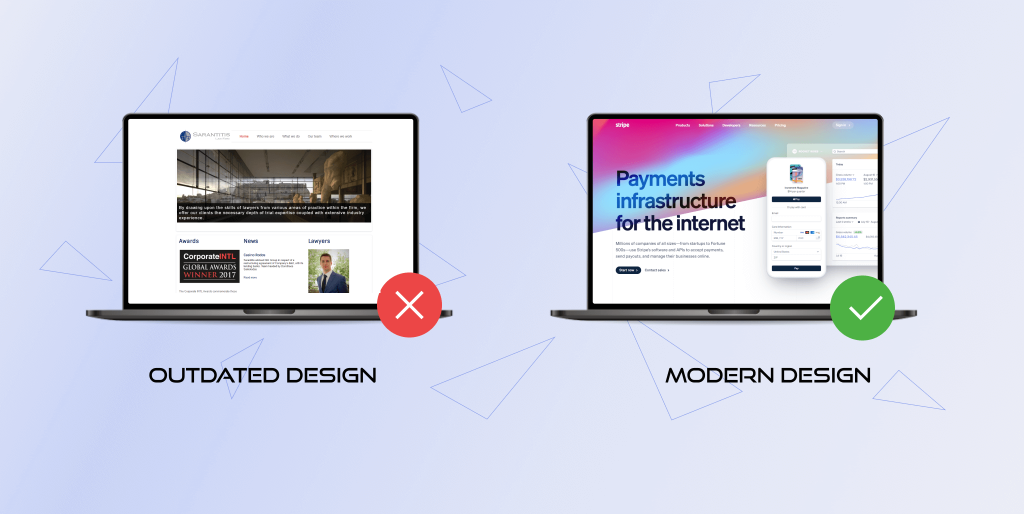 If you're wondering how long your website can stay relevant, we've already answered it in our article and explained why and when you should redesign it.
Text is hard to read
Some designers completely forget about user convenience and insert text on a multi-colored background choosing the wrong font color. As a result, the visitor suffers from reading the description of your services in orange on a black background. How to get sales from your website if a customer skips what you say?
Definitely, a bad decision is to use a lot of text in one block. Remove irrelevant information and dilute the content with graphic elements and pictures.
Difficult navigation
Your navigation is difficult if the user has to think about how to find any information on the site. So avoid mazes of links and endless pages.
Media of poor quality
If a photo or video is pixelated, blurry, or looks inharmonious, a potential buyer will have questions and doubts about the quality of your services and products. You will appear careless and unprofessional.
Too many popups
Popups are a great tool for engaging users and collecting their data. But you should add them in moderation. Limit them to one on the main page and one on the page with services, for example. Too bright and blinking titles can irritate users.
You can learn about this technique in our article — "5 Tips to Use Popups for Successful User Experience".
Incompatible colors
Unskilled or inexperienced designers sometimes try to use many different colors, including those that do not look good together. It makes your design look cheap and creates chaos.
Calls to action in the wrong place 
The customer is used to finding calls to action in certain places on the site. For example, the signup and login buttons should be in the top right corner, not the left.
Problems with the technical part of the site
Consumers often leave the website because they encounter errors. Any technical flaws cause distrust in your company. Therefore, testing a web service is an important part of development. Since the site may look different on various browsers and devices, please use the best cross-browser testing tools to fix the inconsistencies.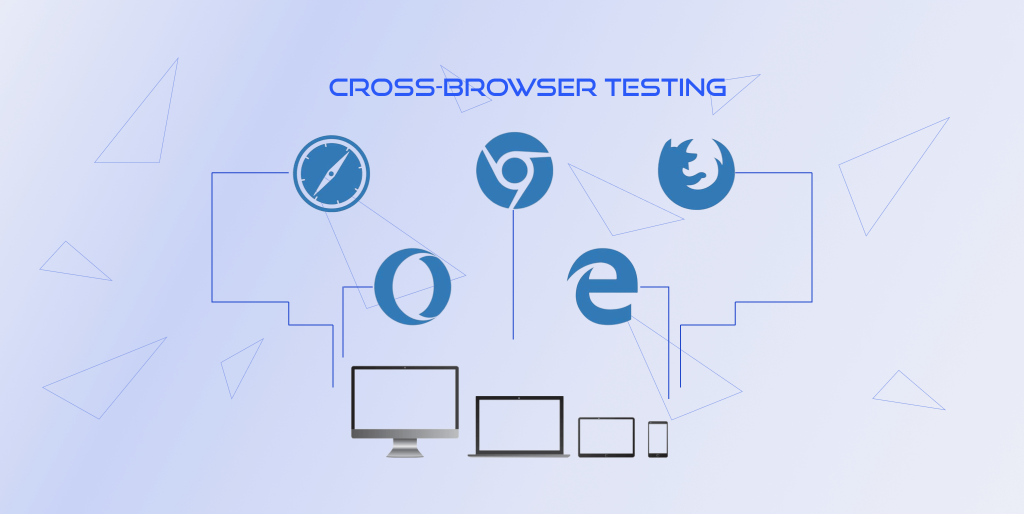 The unobvious enemy of your sales is the slow loading speed of the site. If the user has to wait more than 3 seconds, they are more likely to leave the page. Every year this indicator decreases. It means that you need to provide a high rate. If you find your web resource takes longer to load, learn about some effective ways to speed up your site.
Business owners often contact us because they want to understand how to get sales online and find out why this is a problem now. Many have already worked with an SEO specialist but still no results. Therefore, we conduct a technical website audit to identify what needs to be optimized. The client receives a detailed analysis in a document. Send us your request to find out more about this service.
Weak content
Content can help sell your products and services or scare away potential customers.
What are the most common mistakes business owners make when creating content for a website:
Think that everyone can write texts for sales 
If you do not have the skills of copywriting and marketing, you are unlikely to be able to create quality content for the site. You need to understand how to write simple text and quickly interest and convince potential customers to buy your product or service. Do you know how to do it? Your answer is: "No, I don't know, not sure, maybe?" In this case, it is better to entrust it to a professional.
Take this simple test to see if you are ready to do it on your own:
I know how to create the correct structure of the text so that the users can find what they need in a few seconds.
I write without grammatical, spelling, or stylistic errors.
I can write simply about complex things.
I know how to use triggers, target audience analysis, and psychological tricks to evoke emotions in readers and encourage them to take certain actions.
I can edit the text from useless words, unnecessary phrases, sentences, tautologies, repetitions, etc.
If you answered "No" to at least one of these points, you should find a qualified copywriter. BramblingTech helps businesses create content for websites, social networks, and stores. Fill out the form on the site to learn more about this service. If you doubt whether you need to invest in quality texts, explore some Reasons Why You Should Create Content to Grow Your Business.
Copy the competitors
Conduct a competitor analysis to find out about current offers on the market, their advantages and disadvantages, pricing policy, etc. Research helps you understand how you can stand out and discover promising ideas. But refrain from copying your competitors.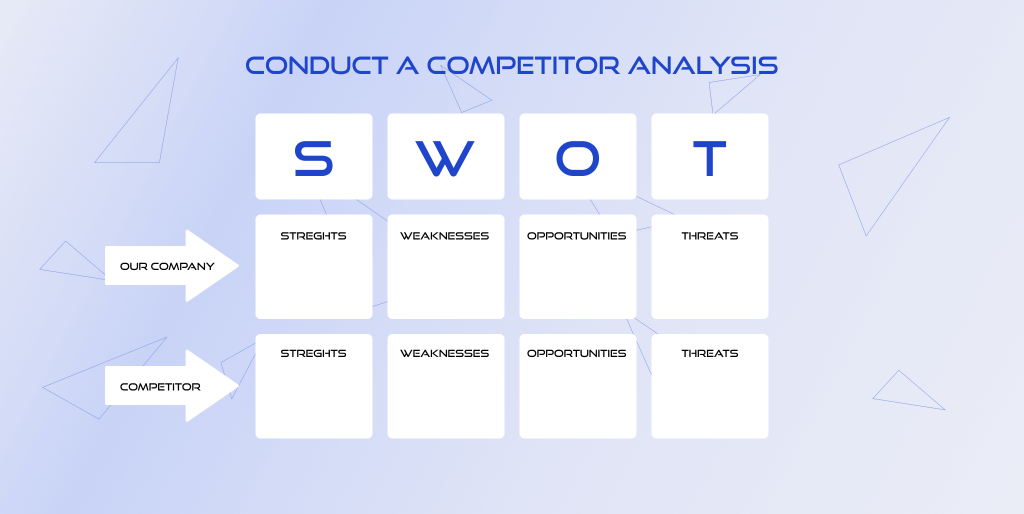 You should create content for your business based on your target audience analysis, benefits, and positioning. Write unique texts if you want customers to remember your brand and come back to you again. Consider that Google blocks sites that it identifies as plagiarism. Therefore, it is important to check it before publishing. You can use our list of 10 best unique content checker tools to ensure your text is unique.
Create content for the sake of content
Avoid writing text to fill the space on the site or add another article. Users will skip such content. And if no one reads it, what's the point of it?
Write blog content randomly and without strategy
Do you understand what articles you need to add right now to increase your sales? What are your current business goals?
increase your brand awareness;
inspire confidence in your expertise;
sell certain groups of products.
If you keep creating articles without a clear strategy, you'll quickly want to give up. Why should you make an effort if you don't see the result? In the end, it will seem that all this does not work, is not for you, and is generally a waste of money. And thereby miss the opportunity to increase traffic to your site and get sales online.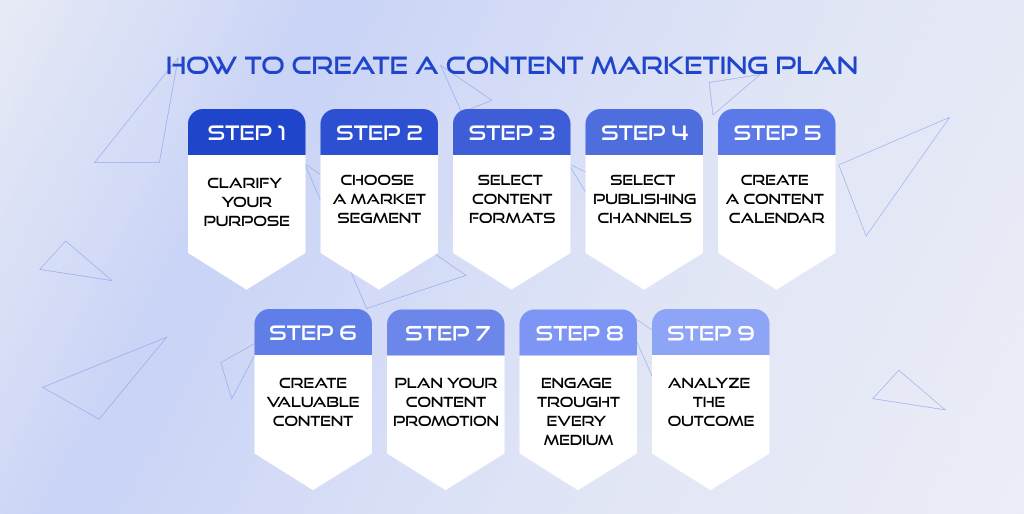 Define your business goals and create a content plan based on your current priorities. Publish articles regularly and be sure to add keywords.
Ignore analytics tools
How will you know that you are making good content? Do you have a plan for how you can improve it to get better results? If everything suits you and you are not going to grow your business and increase profits, you can skip this step. In other cases, be sure to review it regularly.
Avoid specifics
Entrepreneurs and managers are often very busy. To create quality content, you need to devote time and effort. Therefore, there is always a temptation to choose a simple path and use general and formulaic phrases instead of facts and specifics. But this is disrespectful to customers and a waste of time and company resources. This text doesn't work. Stop doing this if you want the site to bring you sales.
Lack of quality mobile version
Google prioritizes mobile gadgets to encourage business owners to optimize their sites for smartphones and tablets. Therefore, you will get fewer customers if you have not adapted your design to all devices. In our article about Mobile-First Indexing Explained, we analyzed this issue in more detail. You can also read up on Responsive Design and Adaptive Design to determine which one is best for you.
Low traffic
The more visitors you have on your site, the more you can convert them into buyers. But why do you have low traffic? And how to find out what its indicator is?
Conduct regular website traffic analysis to see if you have something to optimize. Some of the most popular reasons why not enough people visit your site:
1) Poor content quality
Google algorithms analyze your content for relevance and quality to offer users the best options. Why search engines may lower your ranking:
You make errors in the text.
Readers do not show interest in your content and quickly leave the site.
They don't find it useful.
You use too many keywords.
There are frequent repetitions.
2) Duplicate Content
If you have pasted the same text in different places on your site, or there are duplicate pages, search robots will find them and lower your ranking.
3) High bounce rate
Do users often leave your site without completing the purchase process? It will also affect your traffic. We have prepared 20 Best Practices of eCommerce Checkout to help you sell more.
4) Not enough new content
Search bots crawl your pages regularly. New content tells them that users can find relevant information on your site. Outdated data can push away customers and make them leave your web resource.
5) No promotion activity
Do you ask yourself how to increase website traffic and attract more consumers? You need to use different promotion methods. Learn more about online advertising in our articles on Digital Marketing – What is it and why do you need it? and The simple way to tackle the complexity of selling online.
Summing it up 
Many aspects affect sales on your website. Is your design relevant and user-friendly? If you have technical problems, you need to fix them. You can order our technical audit service to understand what you need to improve.
Creating powerful content that will bring you more conversions is the best way to get sales online. Developing a mobile version will allow you to attract more consumers and optimize SEO results. You can also increase your traffic to get more leads.