Due to the pandemic, consumer behavior has changed. The transition to online has become the only way for most entrepreneurs to keep their businesses up under quarantine and restrictions. But it is important to understand that creating a website or an online store does not generate sales by itself. You need to think over a promotion strategy in order to attract an audience to which you can sell.
If you want to make sales online successfully, you need to know the right tools and take the right steps to steadily increase your results.
Ways to market your product
There are many ways to promote your online store and sell products online using multiple channels to increase your profits.
Email Marketing
Email Marketing is a bulk sending of emails with useful content, discounts, promotions, special offers to current or potential customers. This is one of the most effective methods of selling a product online. Email is a great way to warm up a potential customer for sales and increase repeat purchases.
How to use email marketing correctly to increase your sales?
Use tools like Postmaster to view your domain rankings and see if your emails are getting into spam.
Send emails to consumers who entered their emails on your web page. It's better not to use purchased mailing lists because they have a low efficiency rate. In addition, you run the risk of quickly getting into spam and killing your domain rating.
Constantly increase your contact base.
Use discounts, coupons, or lead magnets to motivate your customers to leave emails. You can add a pop-up on your site to allow new and old users to leave their email in order to use some advantageous offers.
Insert forms to subscribe to newsletters in the content. You can insert a call to action between paragraphs of the article so that the reader can enter their email and sign up for a newsletter.
Send emails regularly, at least 10 per month. The audience should remember you. Give them valuable content that will entertain, provide useful information, inform about discounts and special offers.
Alternate between different types of mailings so that the consumer does not lose interest in your mailings.
Make regular analysis to continually improve your results.
Google Ads
Google Ads is an online advertising service that allows you to place your ads on the Google search results page, partner sites, apps, Gmail and Youtube.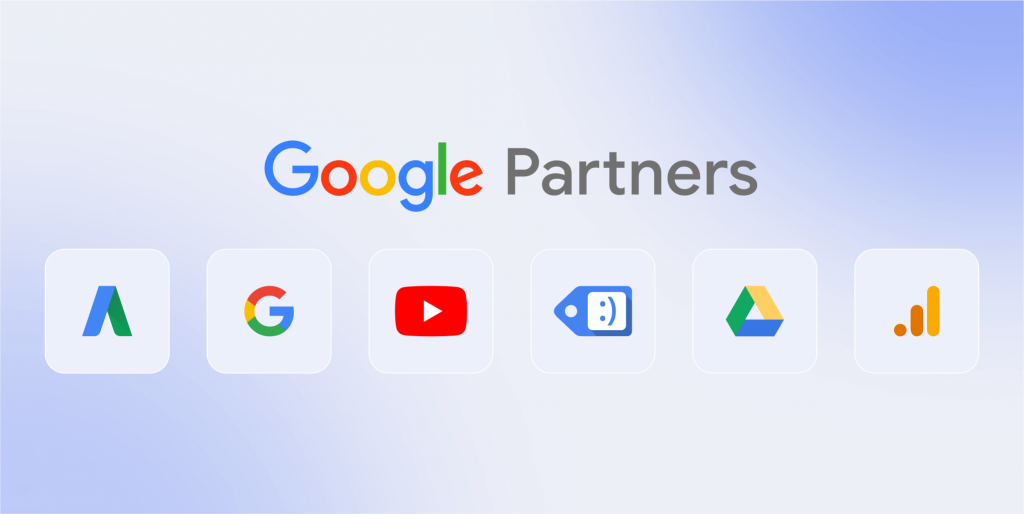 Some advices how to sell a product online using Google Ads
Optimize your website or store for mobile devices
More than half of search queries are entered by users from a smartphone. If your site is not responsive to the mobile version, this will negatively affect its position.
Improve your site's loading speed
The optimal loading time is considered to be 1-2 seconds. If the user has to wait a long time for the page to load, they will be more likely to go to another site. Monitor these indicators to make sure that your site is doing good. Read our article "7 effective ways to speed up your site" to understand how to optimize it.
Improve the site's usability and content
Your content should be 100% unique, or Google will punish plagiarism. The success of promotion also depends on the content quality. The more useful and interesting it is for users, the better are the results.
Add video content to your site
Videos increase the audience engagement, as well as increase the average time of a visit to the site, which improves its position in the search results.
Research your target audience
If you want to configure your advertising on Google Ads, you need to know who to target.
Analyze your sales funnel
A good Google Ads setup does not guarantee sales, it only provides traffic to targeted consumers. You should regularly monitor at what stage you are losing customers, and constantly improve your funnel.
Search Engine Optimization (SEO)
SEO is an organic way of promoting in the Google search engine, which is aimed at improving the overall performance of the site. The goal of SEO is to get the site as high in the search results as possible.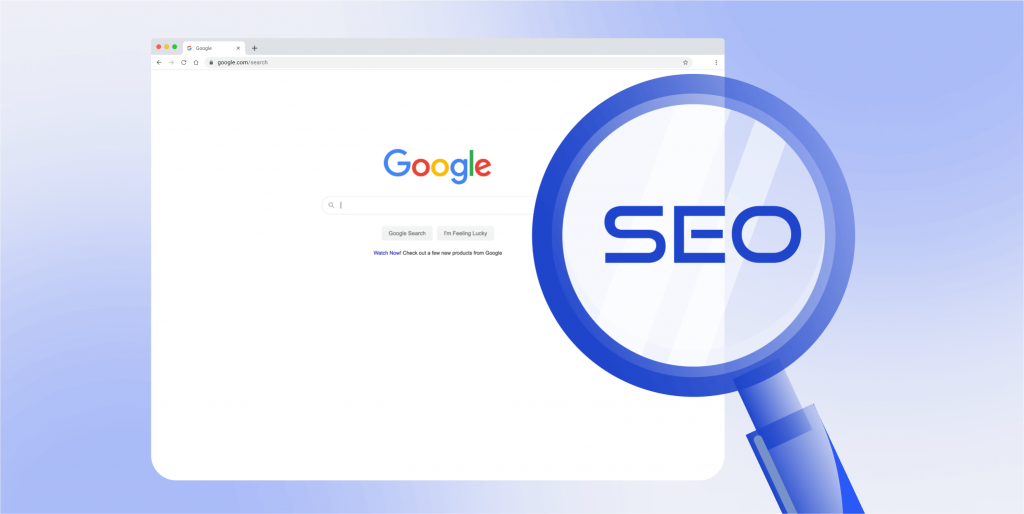 If you are interested in how to sell online successfully in the long term, then you should consider this method of promotion. Though, you should also be aware of the main advantages and disadvantages of this type of advertising.
Advantages of SEO promotion
Long-term result that stays even after the end of promotion.
Users have more credibility for organic search results, which means there are more chances for you to get traffic.
Doing SEO is cheaper than investing in contextual advertisements.
Improved competitiveness.
Disadvantages of SEO promotion
Takes some time to see results. Usually you have to wait for 4-6 months.
At first, you are only investing. You need to be prepared for the fact that the first months you will not receive profit from the promotion.
Success depends not only on you but also on the search engines. The position in the top is also influenced by algorithms.
Blogging as a way of sales on the Internet
A blog can also be used in your marketing strategy to sell services and products online.
How it works?
Let's say you sell building materials. Your client is renovating and looking for suitable materials or contractors. But he hasn't moved on to looking for something specific yet. Therefore, he has a request: "What is the best tile for the kitchen?" You can post a suitable article on your blog for this request to increase chances of getting a new customer.
How to start a successful blog?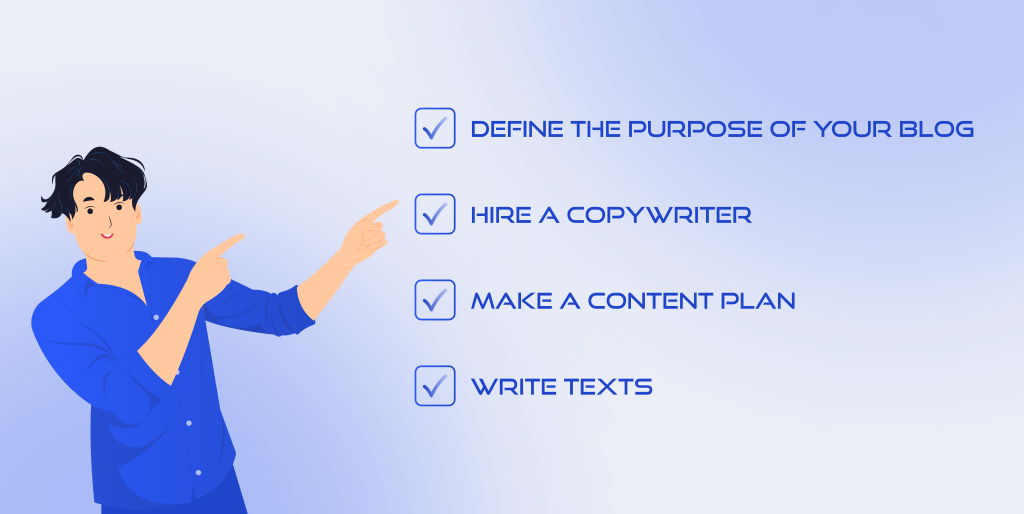 Define the purpose of your blog
It is important to determine why you blog. Do you want to convert sales from blog, build audience loyalty, or just want to increase your site's traffic to potential customers? Decide your strategy from the very beginning because your content plan will depend on it.
Hire a copywriter if you don't know how to write sales texts
There is no point in creating content that no one will read. You will be wasting your time and it can also negatively affect SEO promotion.
Make a content plan
A content plan is a list of topics for articles you will be posting for a certain period. You need to know your target audience in order to make the right content plan. Determine what questions they have in your niche, what problems they face, what their needs are, what interests them, etc.
Write texts
Determine how often it is better for you to post and follow the schedule to get the best SEO indicators.
Events (virtual and in-person)
Organizing or participating in events helps to build brand awareness and can help you promote your product online. For example, Apple has a large event where they present their new gadgets. This is how they unite people around their brand and increase interest in their products. That is, they warm up their audience for sales.
Events can be online or offline, you can test both formats. Direct interaction with consumers will help you understand how to generate sales online and sell more.
What are the options for promoting through events?
Event organization
You can organize the event yourself. For example, make a presentation of a new product, arrange an online conference or giveaway for current or potential customers.
Participation
You can attend other people's events as an invited guest. There are many conferences, workshops and seminars where you can build your brand reputation with your expertise. This method is the most economical, since all organizational and marketing costs are covered by the organizers and sponsors.
Sponsorship
Knowing your target audience can help you sponsor the right event. This will also increase your brand awareness and increase interest in you.
Event marketing is a powerful way to promote and sell online that can help you connect with audiences, attract attention to your brand, and increase sales. Use email newsletters, social media, and targeted ads to increase audience awareness of your event.
Referral Marketing
Referral marketing is called a system of promoting your brand with the help of users or consumers who may receive some kind of bonus for this. Most people trust the opinions and recommendations of their acquaintances more than advertising, so this method is quite effective.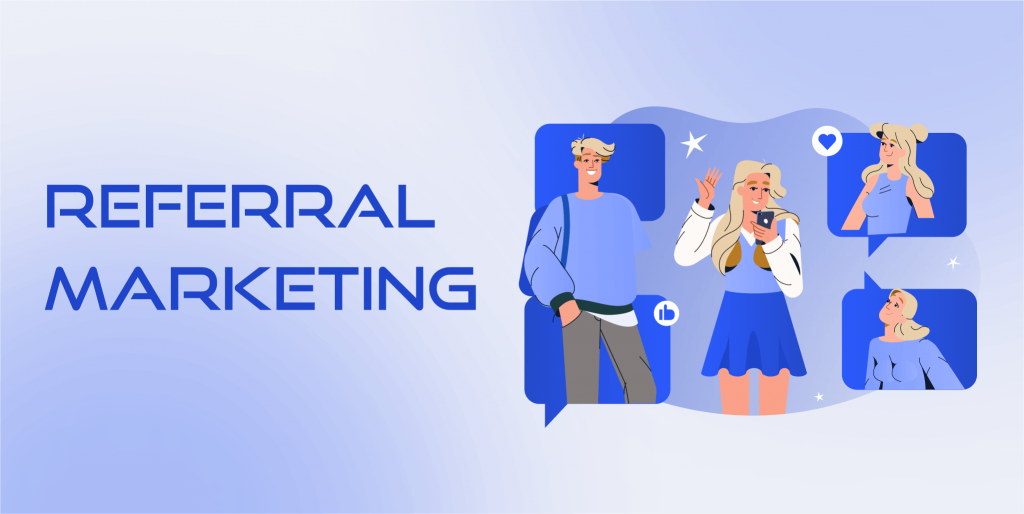 Advertising through referral marketing can be free or paid.
If you provide a reward for recommending your service or product, then it will cost you a certain investment. There are 2 options for how you will reward participants:
give a bonus only to the person who recommended you;
make a gift to both the client and their friend, who came on the recommendation.
A bonus can be a discount, a special offer, a free trial, etc.
If the clients advise you to their friends and family, because they just like what you do. It doesn't cost you any additional investment. But to do this, you need to create a quality product or service that the client wants to share.
This method is suitable for any business and helps to quickly grow your audience at the lowest cost, so you should consider how you can apply it to your brand.
What else should I know about selling my product online?
Providing that you have tried one or more of these tools, got some leads and sold your products, what else can you do? If you wonder whether there are more things to know, you are right.
Personalizing the customer experience
Personalization is based on your customer's data that you collect. If you use this technique correctly, you can increase your sales. One of the ways to personalize, you know very well, is to address your customer by name in the email. This makes the newsletter more personal.
If you know that a client has bought from you, you can recommend some related products. It means to make mailings based on his interests and preferences. You need to constantly analyze the purchases and behavior to understand how to sell on your website something that a client has not yet thought of buying. For example, if a woman is looking for clothes for pregnant women, it is logical to send her an offer with clothes for newborns in a couple of months, and not stylish dresses for a party.
Сreate repeat buyers
Your promotion costs often only pay off after your second or third sale to a client. Improve service and product, collect feedback from your customers. The mistake of many businesses is that they invest all their resources in promotion without paying attention to customer retention. However, attracting new customers is always more expensive for the company.
If you're wondering how to make a website to sell more, consider what will encourage a customer to buy more or re-buy. Use the loyalty program and motivate purchases with accumulated bonuses, gifts, free shipping, etc.
Remind the client about new offers through mailings. Continue their journey by offering additional items for purchase. For example, suppose you sell sportswear and shoes. If a person has bought sneakers, then you can offer them to buy socks or a tracksuit.
Get customer reviews
Another way to increase trust in your brand is to encourage your customers to leave reviews. You can even come up with special bonuses to motivate customers to shoot and post video reviews on their social media accounts.
Measure Your Success
If you want to systematically improve your results, you need to measure them. With clear data, you will be able to understand how to sell more products online. Determine where all analytics will be stored, who will be responsible for regular analysis and reporting. Based on this data, improve your strategy.
Conclusion
To sum up, if you want to succeed in online sales, build the right promotion strategy. Choose several ways to attract customers. It is impossible to tell which one is right for your store. Therefore, you will have to test them on your business in order to understand which one brings you the best result.
If you are not well-known in the market, use social media, events, and a blog to build your brand awareness. Use SEO and SEA optimization to get more customers on your website. Encourage users to give you their emails and then resell via email. Continuously improve your results and work towards customer retention.