Would you like to call your child Kingmessiah or Talula Does The Hula From Hawaii? And these are the real names of the children. Founders should be responsible for choosing the domain of their website, just like parents who select a name for their baby. It influences your brand, SEO, marketing, and sales. If a user has difficulty remembering how to find you in the search engines, they can go to your competitors.
If you want to understand how to choose a good domain name, read this article where we collected the essential rules to help you.
Why is it necessary
The domain name plays an important role in website promotion. Your customers need to remember it and share it with others. It influences your sales and brand recognition.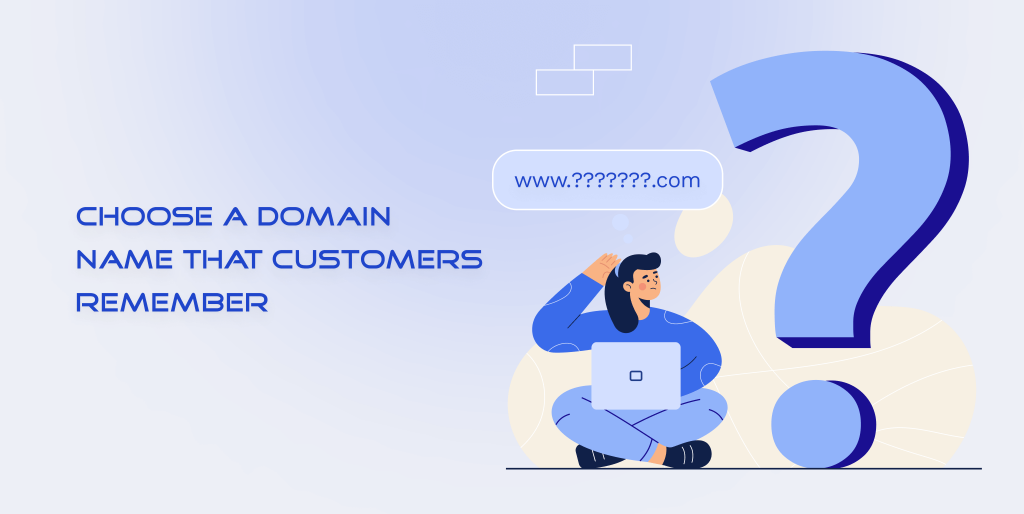 Imagine a potential client who hears about you from a friend. He or she decided to look for your site. They type the name from memory, but they could not find you in the search engines because they made a mistake in the spelling. So you lose traffic and possible purchases.
Another case. Several customers bought your services. Time passed, and they wanted to contact you. But they forgot your name because it was long or complicated. Therefore, they went to your competitors without even trying to find you.
If you do not want to lose clients and you are going to increase brand awareness, you should know how to create a domain name.
7 ways to improve your domain name
Think about keywords
Customers enter some search requests when they look for something to buy. If they have not known you yet, they can find you through these matches.
Some reasons why you should include keywords in your website name:
Remember, use them for inspiration, but don't do it thoughtlessly. If you add a lot of words, you risk producing a complicated URL. Nobody will keep in mind long phrases. Do not make the same mistakes as some transport organizations:
www.freightforwardingsolutions.net
Find 5-10 words that are associated with your company. Then try combining different variants until you find something that fills the bill. Imagine, you repair smartphones. So you can experiment with words like mobile phone, repair, fix, smartphone, screen.
Take into account the pronunciation and spelling
If a user has difficulty memorizing your domain name, they can easily forget it. So when they need your product, they will not think about you and buy from your competitors. Do not make it difficult for them to find your e-commerce or website. They should not have to wonder how your brand name they need to spell.
Avoid using words where people often make mistakes. Make it simple so users do not mistype. Imagine how many potential customers you could lose if they get on your competitors' sites due to a wrong URL.
Simplify sharing information about your products for the clients. Verify that they do not struggle to spell your name. Do not expect that they will make an effort, you will lose. Users read or study something on the Internet every day. Their resources are limited. And they will definitely not spend them to save your name. You are lucky if they bookmark your site or add them to their notes. But don't count on luck in such matters. 
How to understand if a site name sounds complicated? Tell it to your friends and colleagues, ask them to repeat and write. If you have to explain it more than once, you should revise it.
Don't complicate
Users often misspell and get confused or forget difficult words. If someone asks you to tell the 5 most famous companies, who do you think of? Perhaps, it will be Google, Apple, Facebook, Pepsi, Nike, or others. But what do they all have in common? The names of these brands are short and simple.
A few rules to help you invent an easy domain:
limit the number of letters to 10 symbols;
avoid using hyphens, underscores, punctuation marks, special characters, or numbers (unless your brand or company name contains numbers).
Don't use special symbols
Don't complicate the customers' lives. They have to make an effort to memorize special characters and numbers. Therefore, they forget or misspelled them.
You can confuse customers who have heard about your company from their friends or family. They may not see how to spell the name of the site correctly. For example, you decided to name your business "Three Little Pigs". They will have to think about whether to write "3 little pigs" or "Three little pigs". So they can mistype your domain. If it is important to leave these numbers, then buy both variants so that users will find you for sure.
People can easily link words with some kind of association, so they better keep them in mind. But it is more difficult to do the same thing with numbers. Remember how hard you remember historical dates, some relatives' birthdays, and passwords with numbers. First, you need to tell them several times, and then repeat from time to time if you wish to memorize them. But few people will "struggle" to do it for you, so do not risk your sales.
Create something unique
A good domain name shouldn't sound like your competitors' brands. You need to be different from them so that users remember you.
3 popular ways to create a personalized domain name
Combine 2 words or parts of them that describe your product or are somehow associated with it. The Auchan trademark comes from a combination of the phrase "hauts champs" that means "high fields".
Use your first or last name if they are simple. It shouldn't sound absurd and does not repeat the existing brand names on the market. Many founders used this principle to create an original naming. For example, Ford, McDonald's, Nestle, Adidas, and others.
Look for references in mythology, history, and other languages. Such names contain a secret meaning that customers like to guess, which means they remember them better. But make sure that no one else has used it before you. Venus is the feminine equivalent of Gillette's men's razors which is called in honor of the Roman goddess of beauty and love.
Create only original naming, don't copy somebody else. Imitating someone kills your uniqueness and causes copyright infringement issues that can destroy your business. Make sure that competitors or businesses in your niche or industry don't use similar names.
Avoid double letters
When your clients tell their relatives about you, they do not specify how they should write the name of your website. A potential customer couldn't hear whether there are doubled letters. Therefore, there is a chance that they will make a typo.
Many users will make mistakes when they have to remember how many letters to write. Few people know the spelling rules well. If there are domains with the same name as yours, but without doubling consonants or vowels, buyers will get to the sites of your competitors or other companies.
Choose the words that do not have double letters or buy two variants of spelling.
Use an abbreviation
If you are already known in the offline market, then it makes sense to use your company name in the domain. If you have a very long name or it consists of several words, then you should use an abbreviation. It is a good way to invent something unique. But avoid acronyms that sound complicated. Be careful with newly formed words. Check that it has the appropriate meaning. 
Bad domain names examples
Don't make the same mistakes as the owners of these websites. Check your name if it sounds good and doesn't have extra meanings. We prepared some funny examples that show how it is important.
Whorepresents.com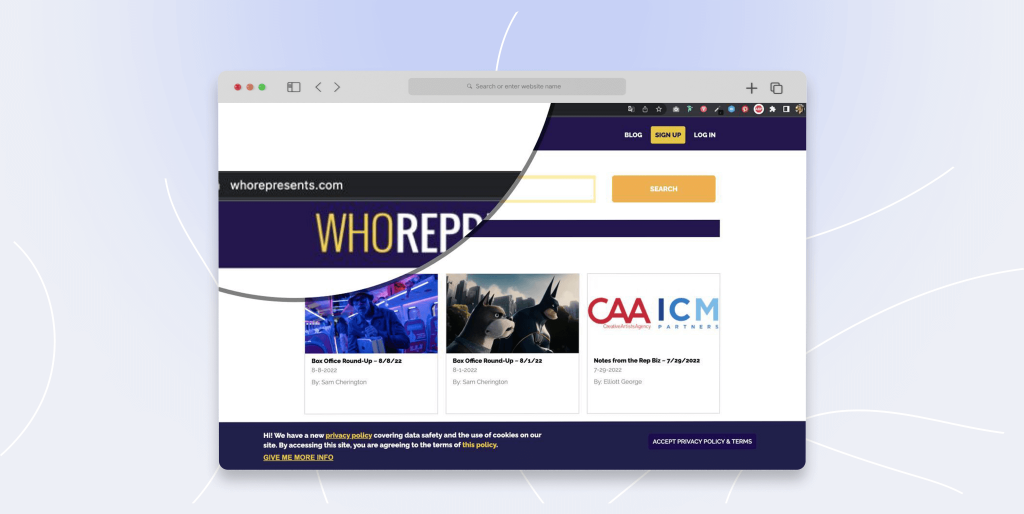 Users can read "who represents" or "whore presents". Don't make them choose. Such mistakes ruin the credibility of the company. Who will trust you if they associate your brand with bordel? 
Auctionshit.com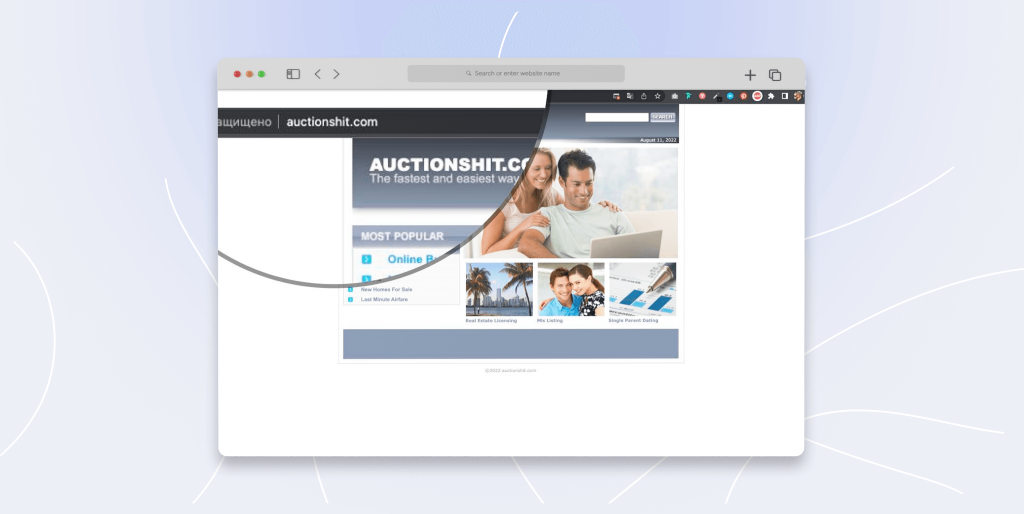 Be careful when you use a word in plural with another one! Verify if they don't make new combinations. There is a big difference between reading "Auctions hit" or "Auction shit". 
99-bottles-of-beer.net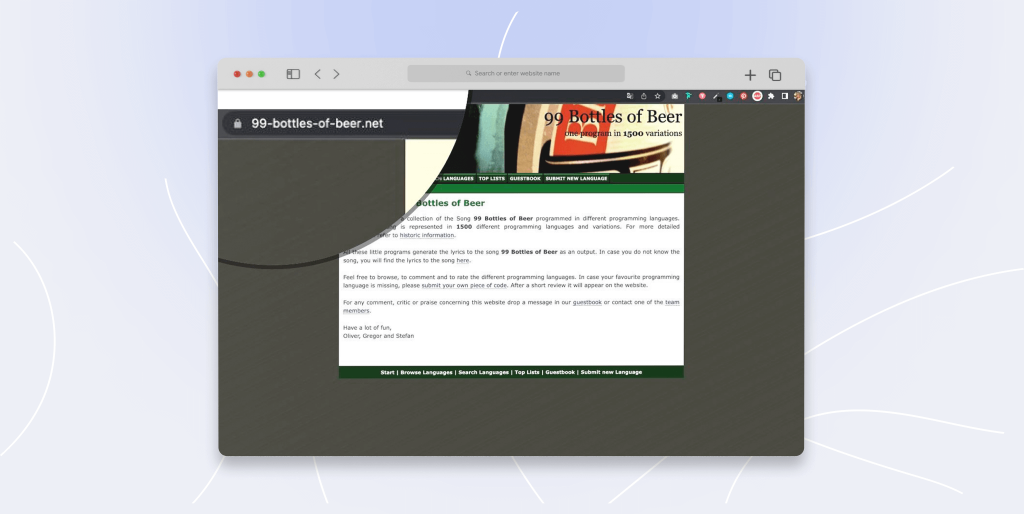 It is not funny but this name is long, contains numbers and hyphens. The user will struggle to memorize and type it. 
PenIsland.net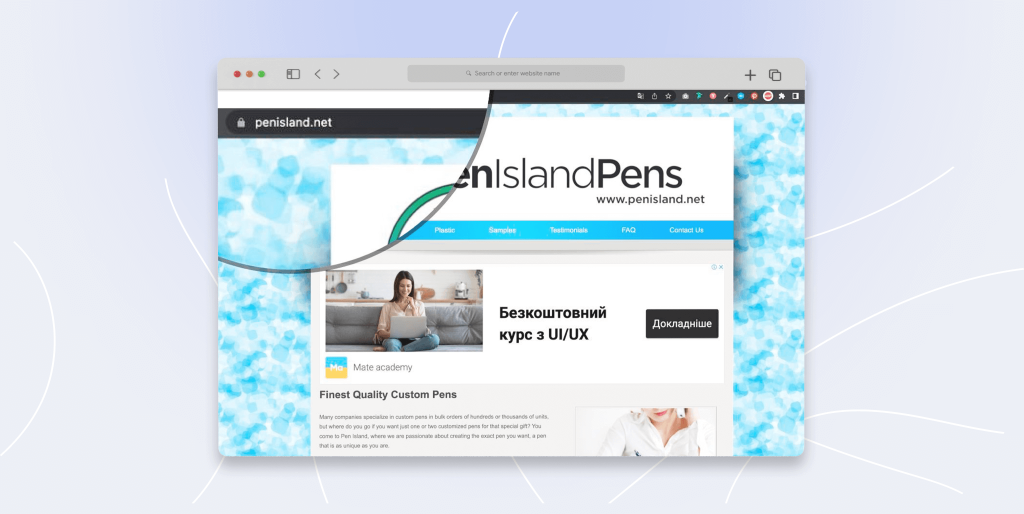 Review the whole phrase meaning when you combine some words. You can create something that you weren't going to. The Pen Island Pens company didn't think customers could pronounce their brand name as one word.
Succ.me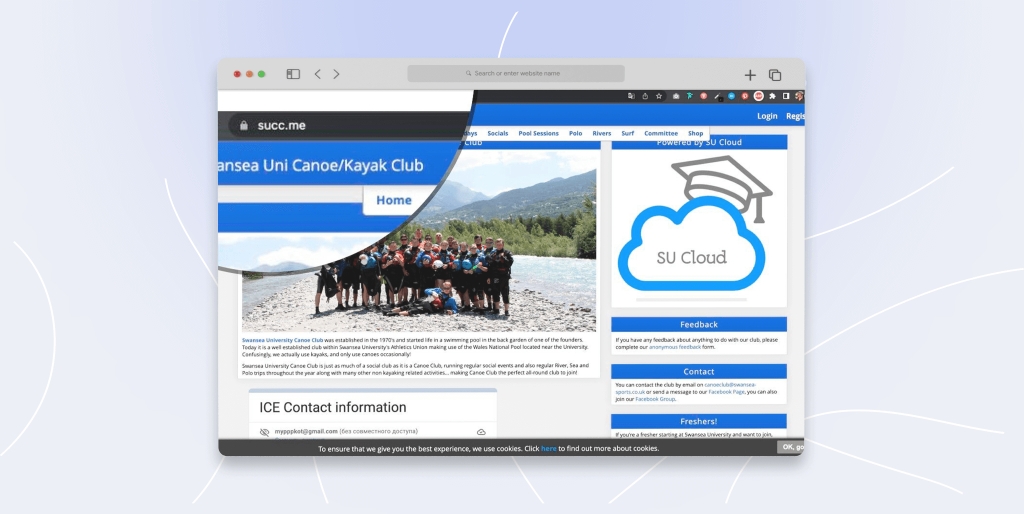 Pay attention when you use acronyms. Try to pronounce them before you name your domain. The creators of Swansea University Canoe Club didn't take into account that SUCC is pronounced the same as "Suck". The users can feel embarrassed when they need to tell the name of the site to somebody.
Avoid such mistakes if you want to make a good impression on the customers. 
Conclusion
Choose a domain name that is easy to keep in mind. Avoid using special symbols or double letters if you do not want people to mistype.
Determine words that associate with your business. Then mix them until you get interesting combinations. Create something new and original but keep the rules of simplicity.
Come up with a unique name that isn't similar to your competitors. Combine two parts of different words, use your first or last name to find the original domain. Inspire yourself with myths, historical events, and other languages.
Test the names you like on your friends and colleagues. Choose 10 people and see how easy they remember it and how they write it correctly. Find out what popular mistakes they make. If they often ask you about spelling and pronunciation, often mistype, then it is better to continue your search. Devote enough time to find the name you want, because changing it can cost you dearly after the site is launched.
Read the whole phrase in the end. Be sure that it does not have an extra meaning.