People often say "Nothing endures but change". And this applies to absolutely every area of our lives, as well as to the relevance of your web design. Users have become more sophisticated than ever and capturing their attention demands creativity. Moreover, the quantity and quality of your competitors increase within every hour, and that's why you should stand out in the crowd of clichés.
Many business owners underestimate the importance of the relevant representation of their websites and products. Sadly, most businesses get their website done once in a decade and consider it to be normal. Others update only banners and some minor things, forgetting that many other issues should be taken care of. Redesigning a website is a complex and durable process that requires cost investments, but there's nothing to be scared about.
How often should you redesign the website?
The commonly repeated fact is that optimally, a website should be redesigned at least every three years. Of course, it may include new concerns and requires some investments, but it definitely breaks even.
One of the most important pieces of advice for businesses is to be adjustable. Flexibility gives you more chances to stroke success than strictly following the predetermined plan.
How long does it take to redesign my website?
Typically, the timeframe for a complete website redesign is about 3-6 months, depending on the project complexity and the amount of work.
10 Reasons to redesign your website
If your webpage is chaotically designed and outdated, this may increase your bounce rates and leave visitors unsatisfied. Customers are the most rigorous judges, who can brutally criticize your business in just a couple of seconds, and your website is your calling card! If you find yourself with any of these problems, we will be happy to help! The services we provide will help you solve any high bounce rate issues!
1. Rebranding
Continuous development and renewal are crucially important for staying relevant and engaging for your visitors. Your brand may have been the coolest in 2015, but not keeping up with the market makes you lose the game. To conduct an efficient rebranding, you should review your business values, mission, and vision, and use them as a lighthouse in creating your strategy. Simply redesigning the existing website may not be as effective as rethinking the whole visual concept of your business.
Rethink your logo, create a catchy slogan, and review your visual representation choices such as color palette, fonts, iconography, and more. What is McDonald's without its golden arches, or Nike without its swish?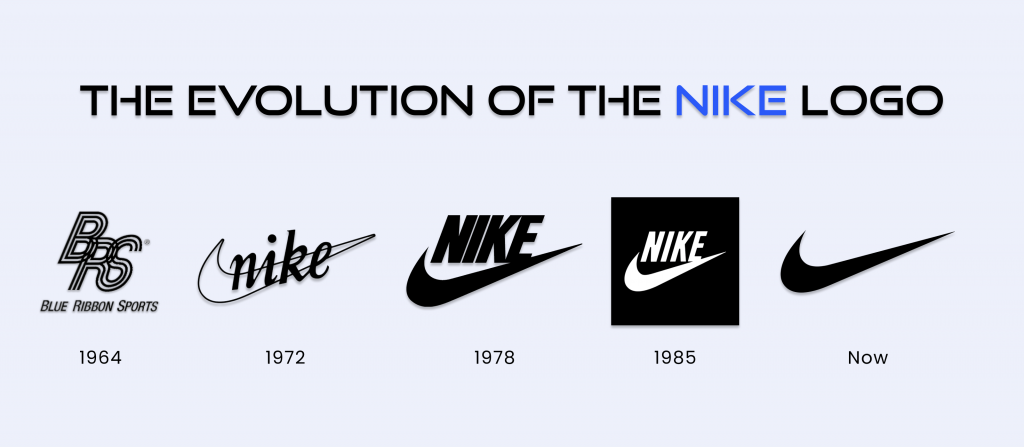 Rebranding is a great opportunity to get customers' attention and refresh the perception of your brand in public. If you've recently conducted a rebranding, your website has to reflect these changes. Having a consistent outlook of your website is extremely important.
2. Navigation/ Improving UX
If your website navigation remains a maze of Amazonian forests, it is no wonder that many users leave your site before finding what they came for in the first place. If the path to the necessary tab or category is through dozens of pages, then you need to think about redesigning your site to create simple and understandable navigation. Conducting a full UX review can benefit you with grateful users.

3. Keeping up with the trends
Web design is one of the world fastest-growing industries, and no wonder new technologies are emerging each day. Just in a couple of years, trends like parallax scrolling, neuromorpism, and absurd animations have gained sky-rocket popularity. If your website doesn't live up to the hype, users would prefer someone who does. However, your web design strategy should be based on understanding modern tendencies, yet preserving your identity and authenticity.
4. Improving UI
The main task of the UI designer is to help the user quickly and without stress understand how to use the product: site, application, program, payment terminal, microwave, or TV remote. The most common issue in UI is visual clutter.
The website should be designed with a neat and consistent user interface. BramblingTech specialists combine their design skills with an understanding of your industry to create a unique web design that reflects the style and character of your company.
5. Something doesn't work properly
Guess we've all been on websites that simply refuse to function. Slow as a turtle page load speed, terrible layout, broken links, or outdated offers will annoy users and create an unappealing reputation for your brand. Maybe, your website is not THAT broken, but you always have to tune up all of your pages to avoid such occurrences.
The user will definitely be unsatisfied if your pages haven't been optimized for all the browser versions, or you're linking to archaic pages that no longer exist. All of those issues may seem minor to you, but they play a pivotal role in the cumulative efficiency of your website.
6. Expanding the functionality
As your website and the range of visitors expands, you'd probably consider adding new features. For example, if you own an online shop, it would be necessary to add smart content filters. If there are 100,000 pairs of sneakers on the site and the user is looking for a pair of size 6 black men's Nike, it is much easier to look through filters, rather than scroll.
As they say, the devil in the details. That's why you should consider adding meaningful micro-experiences to impress your visitors. When a user clicks the "purchase" button, and there's a chime sound, it assures the user that his actions were successful.
Moreover, adding a live chat or multiple languages to your website might sky-rocket the relevance of your website and satisfy the constantly evolving expectations of your users.
7. Increasing leads
Commonly, if your website is not generating a proper level of leads or sales, this points to the fact you need to redesign your website. If you've faced these issues, try reviewing your landing pages, conversion paths, and CTAs (calls to action). Probably your landing page is too complicated, or you have unclear CTAs.
An excellent call to action should provoke emotions and enthusiasm. Redesigning your website will help to decrease your bounce rates, keep your visitors engaged and turn them into leads.
8. It's Not Responsive
Being mobile responsive is an unspoken rule! If you want to increase your traffic and reach more users, you must invest in responsive design. Plain and simple, if your website is optimized only for desktop users, you may be losing many visitors and leads from smartphones, tabs, and even smartwatches. Moreover, if you still haven't implemented the responsive design on your website, you're already a few years behind. Mobile friendliness is one of the main ranking factors since 2015, which was half a decade ago.
According to statistics, almost 55% of internet traffic is mobile. Hop on the bandwagon and redesign your website to be responsive!
9. Outdated CMS/Third-Party tools
Many websites today seem to be clueless about using outdated third-party tools. Content management systems, code, and integrations can be called a basis for the website, and if they aren't working properly then the site won't either. Sooner or later the possibilities of your site will no longer be enough and you will think about the improvement and development to keep up with the times and competitors. Modern content management systems have rich functionality, and changing the CMS can minimize the resource input on your web development and maintenance. The amount of work and its quality depend directly on site CMS.
You have to think about switching your CMS if:
Your website has outgrown the suggested functionality.
You cannot be sure of the CMS's security.
Adding content takes too long.
It lacks flexibility.
10. SEO Optimization
SEO directly affects your website's performance and goes hand in hand with an effective web design. Their components impact each other and work together more organically than most people think. If your website is infelicitously designed, it's almost impossible to reach and maintain the top spot in rankings. Poor web design is a kiss of death. To become one of the top-ranked websites, you should invest in SEO-friendly design in the first place. Redesigning your website improves your architecture, coding and gives you an unspoken advantage for optimizing your website easier.
All in all, your website is your calling card and one of the most important factors for reaching success in the digital world. Yes, redesigning your website requires a certain amount of investment and patience, but there's no gain without pain, right?
If you're wondering what's the website redesign cost or how long would it take to redesign your website, contact our team, and we'll be happy to answer any questions!
Get a mint of creativity with BramblingTech!