The Internet eases our lives utterly, and thanks to it, you can work remotely from your home or apartment anywhere in the world without an office, paying rent, and with a flexible working schedule. Having an online business allows you to earn additional income without leaving your main job, and sometimes even earn serious profits. There are a lot of options for an online side business. A person of any profession, with any skills and knowledge, can find a suitable business option or launch their own idea.
However, many aspiring entrepreneurs make a serious mistake when they choose an online business, focusing on the level of expected profitability. As practice shows, even the simplest business idea can bring a decent profit if you really like it. But if you do business on the Internet, which you do not understand at all, then it is unlikely that you will be able to succeed in this business. So, what can you bring into play to profit a website business? Let's see some cool website ideas that you can start with.
How to Start an Online Business
Google says that 47% of all sales today are made online, while Statista reports that the e-commerce market was $4.28 trillion last year and will grow to $5.4 trillion by 2022. Entrepreneurial activity from the real world is rapidly moving to the Internet, turning into website businesses ideas. It is important to follow this trend to create your own successful business and get a good income. Here are the 5 best website ideas that you can implement.
5 Website Business Ideas for 2022
1. Blogging
Blogging has been around for a long time, and it's obviously one of the most simple website ideas. Despite the fact that some industries are already quite saturated, starting your own blog is still one of the most popular and profitable website ideas on the Internet.
Though, not everyone knows that there are several types of blogging, and if you're not into writing long-reads or research articles, reviews, etc., you can do vlogging or podcasts. Having a personal website for any type of blogging activity is a must.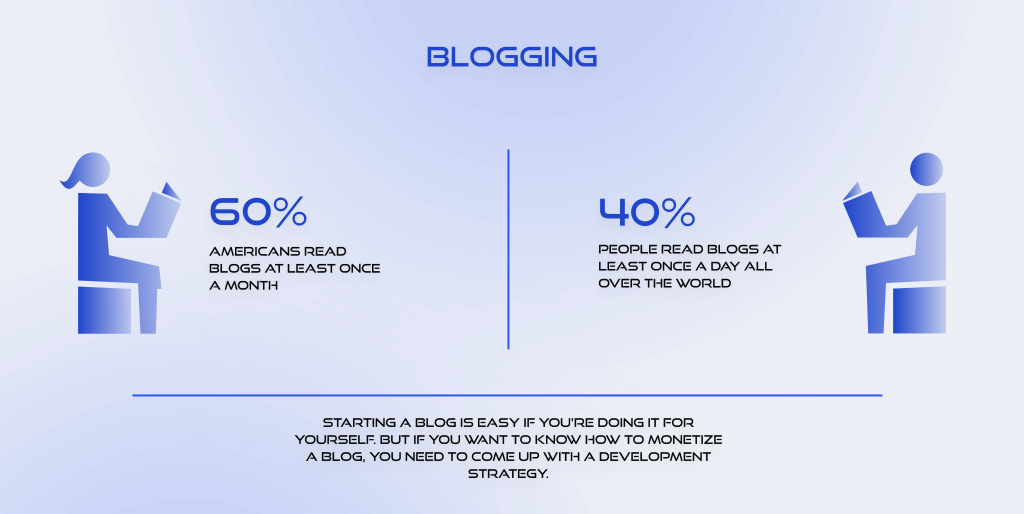 The first-ever blog on the Internet was created by Tim Berners Lee to publish news back in 1992. But they gained popularity in 1996. In August 1999, San Francisco-based company Pyra Labs launched Blogger, which was the first off-the-shelf web application for free use and monetization.
Starting a blog is easy if you're doing it for yourself. But if you want to know how to monetize a blog, you need to come up with a development strategy.
People start blogging to:
Share opinions, hobbies, lifehacks;
Teach something;
Build an expert personal brand;
Sell ​​services and products;
Do all of the above at once.
Making money from a blog from scratch, or blog monetization requires careful planning.
To start a blog that could potentially become your business:
Consider different monetization options.
Choose your audience.
Choose a blogging platform, domain, and create a blog.
Plan your publishing strategy.
Blogging is not only an additional motivation to develop, write about your life, or show expertise, but also an opportunity to passively earn income from a blog. To do this, you need to choose and use the right ways to make money on a blog, website, or other information resources. Content is important, and many companies need help filling out their blogs, email newsletters, and other marketing materials. If you can do it, then why not make money from it.
2. Online Store
The development of e-commerce makes it easy to sell goods online. You can create an online store or a well-optimized landing page, organize shipping of products to customers, and make a profit. MTo maintaining an online store is similar to having a physical one, and even easier. You don't have to rent a commercial building or pay high salaries. However, you should invest into the web development of your business website to sell goods or services.
Usually, good website ideas are comeing from the professional SEO agencies or IT companies that provide high-quality work and maintenance of your website. We recommend you to do a research and hire one of the agencies you like to make sure the launching of your business website is successful.
Make sure the niche you've chosen is in demand. To do this, you can use special online resources with statistics like Google Ads Keyword Planner and Google Trends. In these services, you will see the average number of search queries for your keyword per month and the fluctuations in demand for a product by month.
To open a profitable business website with e-commerce options, the product must remain popular all year round. Google Trends determines the popularity of a product, analyzes seasonality, and shows in which city the product is most in demand. To understand where to start opening an online store, you need to find your target audience.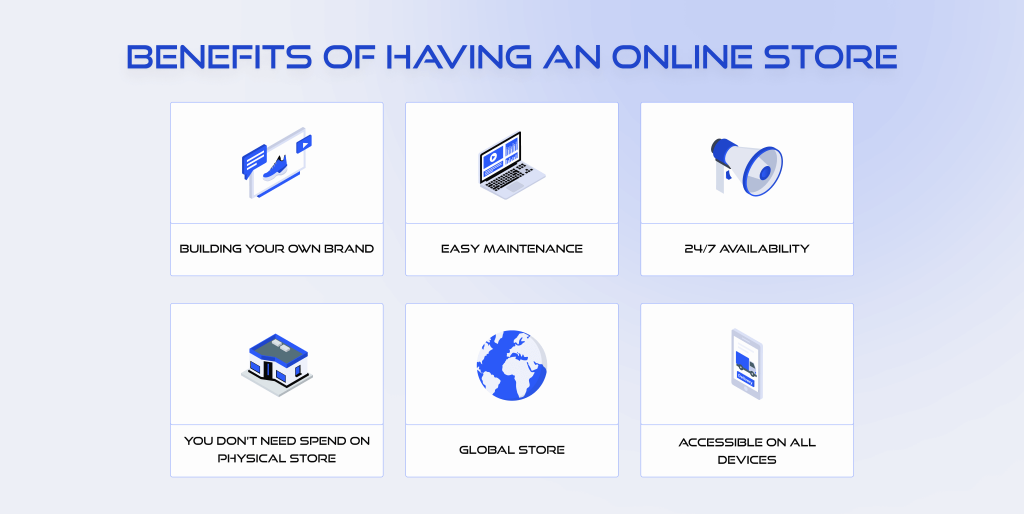 3. SEO & SMM
There are's another one of great website ideas that you can implement if you're an SEO or SMM worker. Websites should perform well on search engines to be visible. It includes keyword selection and analysis, page optimization, and other SEO tasks that you can offer to a potential customer if you have skills. 
Today, in order to form a loyal online community for your brand or business, it is necessary to take into account the specifics of each social media platform. The visual and textual content for Facebook and Instagram should be high-quality, unique, and creative, so that's why most companies hire digital marketing agencies to create content and promote their brand. If you are an aspiring SEO or SMM professional or you are good atin visual creativity, why not sell your services with a website?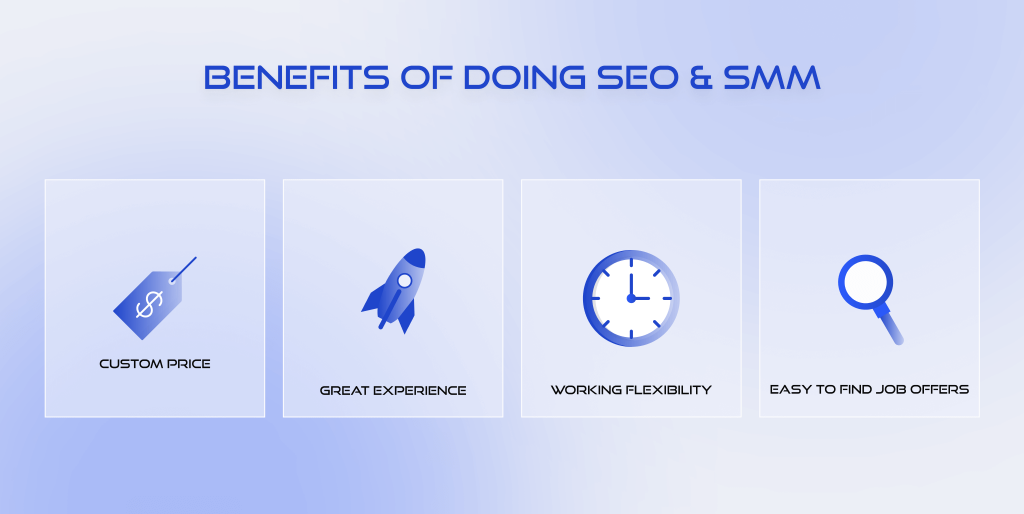 Do the research and see what others do in order to promote their websites with services. Consider the design, what they offer, and what you can do to turn your business card website into one of the most profitable website ideas.
4. Website & app development
The abundance of website developers and companies makes most companies hire freelancers or independent professionals. It is easier and more profitable for them to hire 1-2 freelance developers to do the project, than to hire a whole agency to work on the site. And for you, as a developer, it is a great opportunity to create an e-commerce landing page or a business card website to represent your skills and portfolio. Moreover, a web developer with their own website gets more trust than those who work through freelance hubs.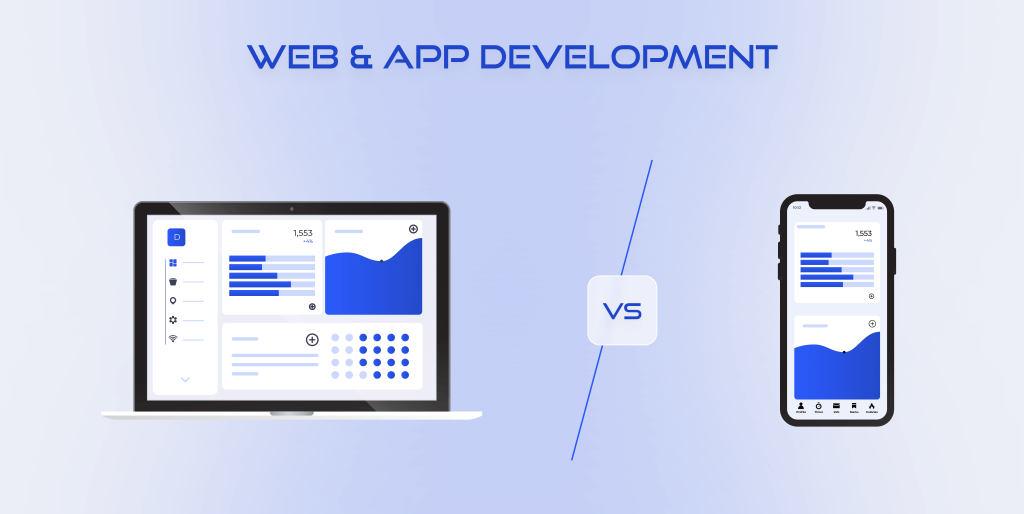 Mobile App Development
Mobile apps are today's must-haves for most businesses and companies if they want to stay on top of their niche. If you are skillful enough and have a certain experience in building and developing apps for smartphones and tablets, you can make your way by becoming an independent mobile app developer. Get yourself a nice website that represents you and your work and start making a profit.
5. B2B services
A large and separate layer of ideas is various services for business. Outsourcing is gaining popularity today, so you can easily sell your services online.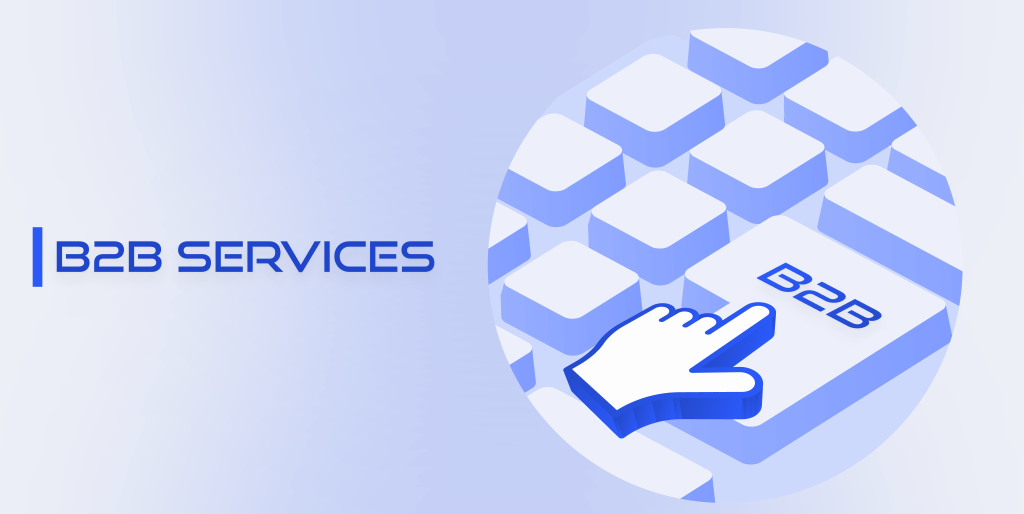 Legal assistance. You can solve any business issues: from copyright protection to settling disputes with partners.
Accounting services. More and more small businesses are choosing outsourced accountants.
Remote call center. You will need employees from anywhere in the country who will receive calls for several organizations.
System administration. Usually, the full-time presence of a system administrator in the office is needed only when problems arise.
Training. Large and even medium-sized companies are ready to pay for employee training: from upgrading specialized skills to negotiating techniques, management, and other soft skills. Such courses can be successfully promoted through social networks.
Research Your Industry
Before you create an online store from scratch, you need to decide on a niche. What will you sell? A niche is a general direction, one might say, a strategic plan for the development of your commercial project, and a source where you can find ideas for creating a website. However, when choosing a niche, you need to solve one difficult issue. Think about whether you want to work in a popular niche, or choose a smaller, barely known one, which has a good potential.
In the first option, itthere will definitely be profitable if you learn to bypass competitors in the market. That is, you will need to profitably position the product, your brand, invest serious money in advertising and promotion.
In the second option, there will be many times fewer competitors. But then you will have to fight for consumer demand. Literally "squeeze" each client to order a product / service.
As you can see, there are no easy solutions. But in any case, you can find loopholes. For example, choose a popular niche, but position yourself on a narrower topic. Let's say the broad direction is "iPhone", and your niche is "iPhone accessories" or "iPhone cases".
A few more loopholes for startups with a modest budget or without it are social networks, word of mouth, loyalty policies (big discounts, bonuses, free versions of a service or program).
The optimal niche for website launching ideas meets the following criteria:
There is a demand for goods or services. It makes no sense to invest, waste time and nerves on unpromising directions.
Average competition. Demand creates supply, which means that the presence of competitors in a niche indicates the demand for goods from buyers. At the start, it is desirable to narrow the direction of sales in order to slightly reduce competition.
There is no certain seasonality throughout the year. If you are a beginner, then it is advisable to launch an online store in a niche where there are no strong seasonal fluctuations in demand. For example, "mobile gadgets" are bought at any time of the year, while fur coats or swimwear are only in season.
Once you have a preliminary idea for a niche, research that target market to uncover their pain points. Take a look at sites like Facebook, Twitter, and others to see what people are talking about. What questions do they ask, and what problems do they face? Facebook is especially useful because you can join groups that your target market is in and participate in their discussions. Invite people to help with their problems and start testing your product or service that way. Surveys are another way to better understand your niche.
Create Your Brand
Now, when you chose one of the best website ideas to start a business, found an agency or company to run it, and created a plan, it's time to develop your brand. Think over a logo, your mission statement, and whether you need additional workers to run the business.
Get Customers
Remember that you might have either a good start or no customers at all, when your website has been launched. It is a usual situation for any business. With a proper approach and strategy, your small website business can grow into a great source of additional income.
Summing up
If you want to earn more without leaving your home, you should think about working online. You can use the ideas from our article and try to make money from blogging. You can create an online store. If you have special skills in SEO, SMM, or web development, offer freelance services. The B2B services are also a good opportunity to start an online business.
Choose a niche where you want to work and what you will sell. Carefully study all the nuances and analyze the needs of the target audience.