Whether you're creating a software system or a new website, just getting started may be frustrating. Actually, finding the best team or contractor may appear to be one of the hardest and significant things for a successful project.
Besides the fact that the world is going through a process of worldwide digitalization, the pandemic situation has spurred many people to quit their office jobs and become self-employed. The statistics show a sufficient and stable increase of freelancers, and expectedly, over 50% of the US labor force will switch to freelance by 2027.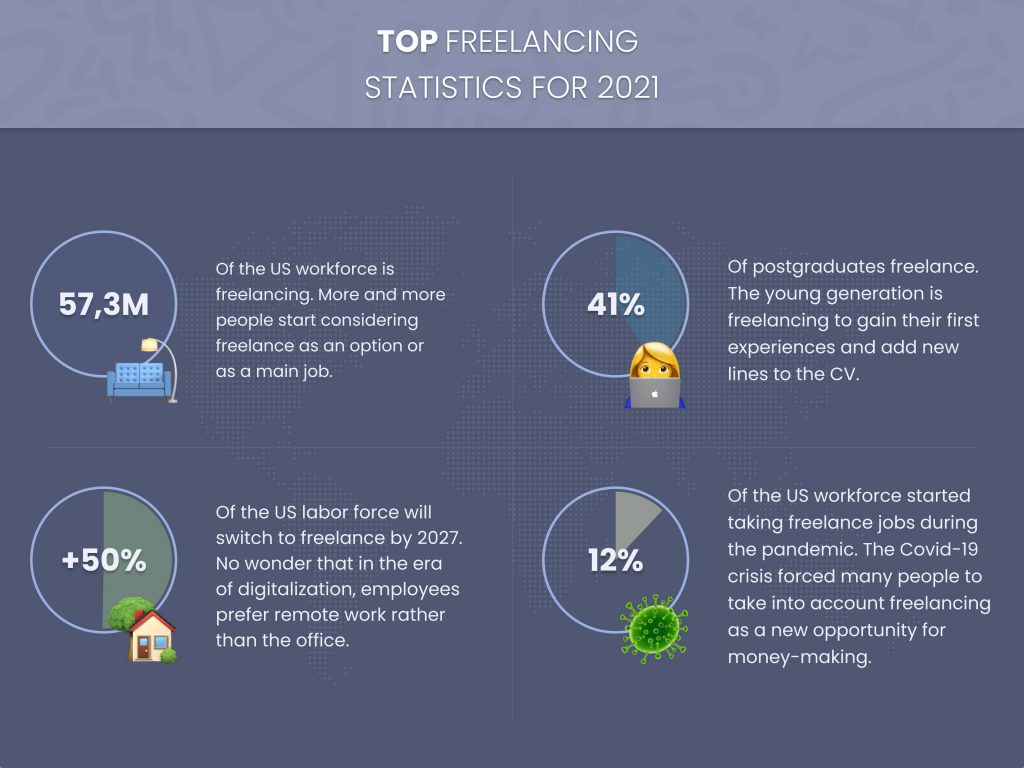 If you're a business owner, you may have already experienced the agony of finding the right person with relevant experiences for performing tasks in your field. Probably, you're wondering what will be the best, hiring a freelancer vs an agency.
A freelancer is an autonomous self-employed person, who usually earns money on short-term tasks. Freelancing is now on the rise, and many people switch their 9 to 5 jobs to self-employment with a flexible schedule.
An agency is a huge team of specialists who can complexly perform the entire project, including web development, QA, content creation, and marketing strategy.
For or against: freelancer vs digital agency
In this article, we will try to give you a wider understanding of the advantages and disadvantages of working with an agency or a freelancer.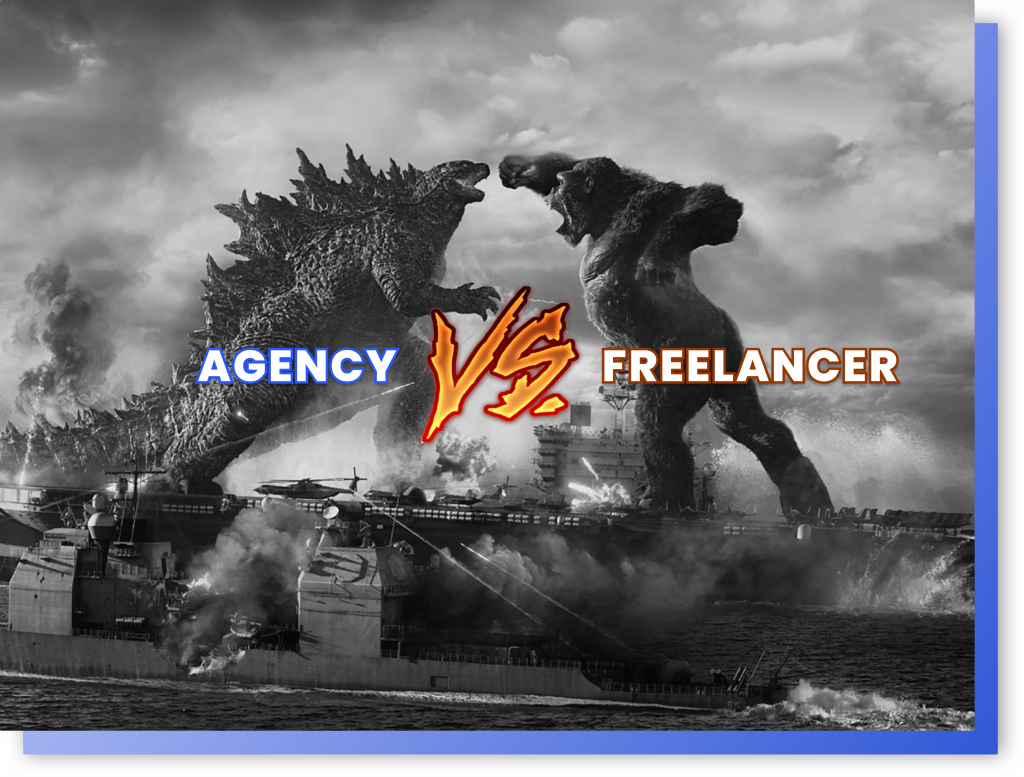 Expertise
Freelancer is considered to be a well-versed professional with a vast skillset in his/her specific field. Some people used to say it's hard to evaluate the experience of the freelancer. The majority of freelancers are people who have previously worked in companies and then became self-employed. If you are not an expert in the field you hire a freelancer, you may not be able to reasonably evaluate the work he/she has done. Sometimes it's quite difficult to find a freelancer with relevant experience in your particular niche and a vast skill range, which means you'd probably have to hire more than one contractor.
Agencies have several stages in the selection of employees, and that's why they can vouch for their specialists, guaranteeing an excellent level of expertise. An extensive team of professionals helps one person to discover new horizons and can point to errors or offer additions if needed.
More often than not, agencies have several people in the same position who interact and share their experiences with each other. Altogether, the agency can provide you with more expertise for the project than a freelancer.
Flexibility
Flexibility can be one out of two main pros of choosing the freelancer vs agency. Freelancers are more flexible than those who work in the office. They don't have to adjust to other people's schedules, go out to lunch at a certain time, and waste time getting to the office. This way, you get a specialist who you can contact directly at any time you like. Most of the time, freelancers don't mind working outside of normal working hours, so if you need to make an emergency change to the project, the web development agency vs freelancer choice is obvious.
Agencies typically work in a standardized 9 to 5 slot, whilst the freelancers have a flexible schedule. On the one hand, it limits to a certain extent the working hours in which a specialist is available to you, but on the other hand, there is a clear and orderly system. Despite the fact that freelancers seem to be flexible, their unstructured schedule may appear to be chaotic and you may, on the contrary, experience issues with reaching your contractor.
Dealing with a single person is definitely easier than with a whole team at once. And if you have a short-term project or an emergency task, passing them to a freelancer would be faster.
Cost
The customer is always concerned about the correlation between price and quality. Freelancers are considered to be more convenient for a start-up with a limited budget, cause it seems that you pay less to a single person compared to a whole team.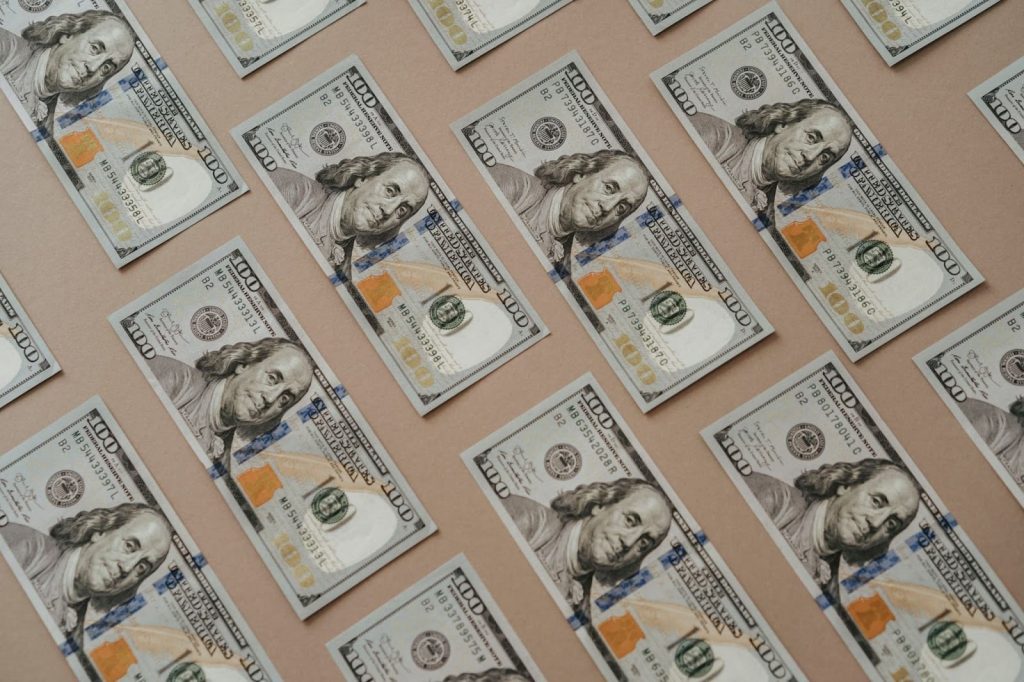 Web development companies usually have to take care of many things, such as office rent, insurance, advertising cost, covering legal aspects, paying salaries to managers, and so on. And on the other side of the barricade, we have a freelance developer that often needs only a laptop and plenty of caffeine. Freelancers won't typically require a full-time and in-house salary and more likely to demand a per hour or per-project rate.
You should also take to account the option of outstaff. Outstaff is when you hire a single agency team member who can work with the client directly and quickly execute all adjusts. BramblingTech can provide you with a high-qualified specialist for your needs at a comfortable price.
Timing
If you've ever worked for a company, you know that it's almost impossible to miss a deadline. There are always managers and team leads, colleagues who work on the project with you, so you can't say that you forgot about the task, or you didn't finish it on time. Compared to freelancers, web development agencies are always time-wise when it comes to meeting the deadline. Freelancers tend to be less coordinated than in-house employees, and can even completely lose the sense of time. Overall, a freelancer typically juggles a couple of projects at the same time, and that may affect their performance and the level of involvement.
Companies, however, have a more engaging workflow, where you simply cannot stay aside from the project. There are project managers who are responsible for inter cooperation, setting up timings, and evaluating the progress of the task, whilst the autonomous freelancers have to accept the full responsibility for keeping up with the deadline. Moreover, you should keep in mind that sooner or later, you'll have to conduct an overview of the accomplished work. If you don't have expertise in the field, you cannot be fully sure if the project's done in a proper way. As a result, the project may be screwed up or not properly done.
The agencies are attentive to provide the final version of the product by the deadline, so they can make adjustments at the customer's request, while the freelancer can give you a raw product just to fit in the time frame.
Reliability
With the rise of the gig economy, the number of cases in which freelancers appear to be unreliable has massively increased. Even if the freelancer has a top-level of self-organization and expertise, there are still too many risks. The thing is, a freelancer is the only human being who's responsible for the task. What if he/she got sick, went on vacation, an emergency happened, or their cat died? At that moment, your project is losing the number one priority and enters limbo until the contractor solves their problems. And if you haven't established a contingency plan, this can lead to drastically irreversible consequences. For example, if a whole development project being conducted by a single specialist, in case of an emergency, the next contractor may have to start from a blank page.
The probability of such incidents occurring in the web agency usually approaches zero. You may not even know that there were any issues with your project because the agency takes full responsibility for such incidents. Mainly, there are a couple of fungible specialists who can leverage each other's strengths and complete the required actions to accomplish your project even if one of the team members is missing.
Security
In fact, freelancers don't mainly sign any kind of contract. Lack of security and credibility may occur to be one of the major obstacles when it comes to interacting with self-employed contractors. Due to certain reasons, there are many situations when a freelancer cannot guarantee the completion of your project in time. And as they haven't signed any type of treaty, you wouldn't be able to force them to complete the project they have already put in progress.
Moreover, you shouldn't underestimate the vital importance of signing a non-disclosure agreement with your contractor whenever it's an agency or a freelancer. You always should be aware that your ideas and technologies can be copied or even stolen, that's why signing the contract should be the first order of business. Nevertheless, even if the treaty is signed, there's still no guarantee that the freelancer wouldn't simply ghost you. Agencies are more responsible than freelancers in this case because they always have standardized treaties to be signed even before starting your cooperation. Furthermore, agencies would never simply disappear without a trace because they value their reputation. All in all, if you've chosen to cooperate with the freelancer, you should be very attentive to choose the right person. Review their profiles thoroughly, examine their previous jobs and contact preceding customers to objectively evaluate their skills and abilities.
Project Management
Apparently, any type of contractor somehow requires a certain amount of management. Setting up productivity goals and communicating with a single freelancer doesn't really sound challenging, but let's assume, you have ten of them. Not everyone wants to have a role of a central management hub because it's much easier to hand over responsibilities to someone more experienced in this field. That's why hiring an agency for a solid project allows you to dissolve the management concerns and get rid of anxiety. Just let the pros do the work! Web development agencies typically have project managers who are responsible for creating the road map of the project, checking quality standards, and orchestrating communication among team members and the client. Spend resources on managing your business, not people!
Communication
Communication is fundamentally important for effective cooperation whenever you hire a freelancer or an agency. As we previously mentioned, if you've chosen the agency for cooperation, most of the communication will be done without your participation. However, some business owners prefer to facilitate face-to-face communication with contractors to directly edit and review assignments. On the one hand, if you prefer direct communication, a freelancer is more convenient than an in-house agency employee, and this way you'll be more involved in the processes of your project. On the other hand, the agency is no worse, not only you have a project manager and get specific reports on the overall progress of the project, but you can also request contact of a specific person who is engaged in a particular task, and communicate directly. When you're cooperating with an agency, you won't be distracted by different kinds of minor inconveniences, though you'll be kept updated and contacted if needed.
Long-term cooperation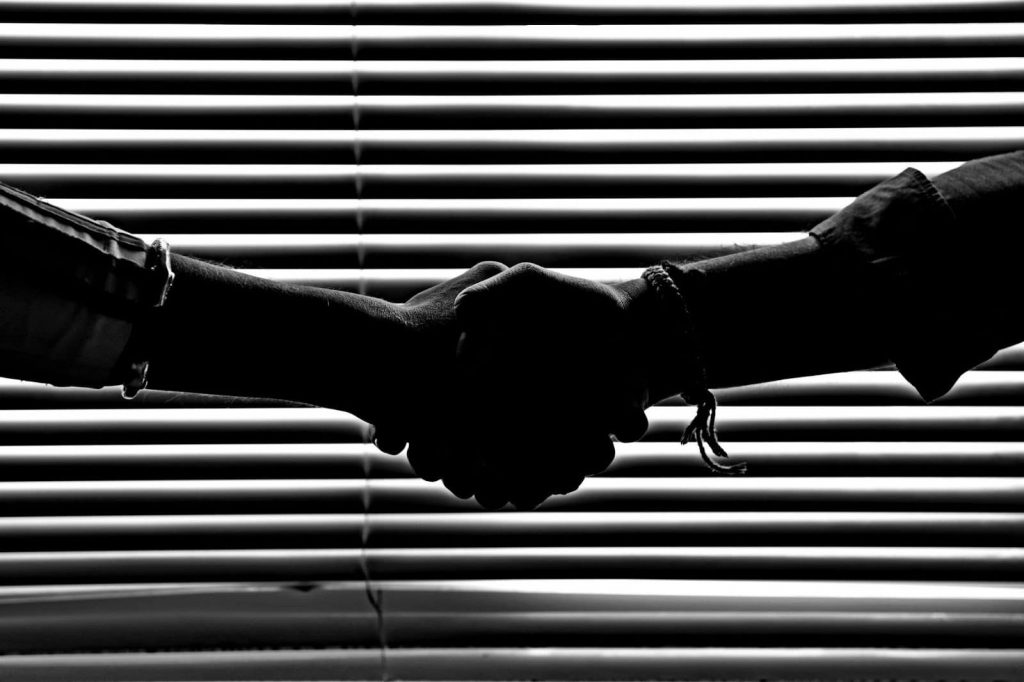 The tendency shows that freelancers are less loyal than agencies. Every company goals to build long-term relationships with its clients because it helps them to stabilize their workload. Most freelancers combine several projects at the same time, and they excel at short-time projects. However, an agency would be better for projects. The agency is ready to maintain long-term relations with the client, to continually develop and maintain the relevance of joint projects, instead of constantly moving from one client to another. For freelancers, on the other hand, it's more profitable to keep taking new orders and customers. Moreover, agencies can solve almost any problem or issue that arises, whilst a freelancer has only a clearly defined area of expertise.
Implementing innovations
New technologies, products, and devices are emerging each and every day. Think it yourself, would a self-employed person invest in purchasing the latest version of the IPad to check if your website is properly functioning on it? Whilst the agency is always monitoring trends and innovations, also investing even in the education of their specialists to keep up with the times.
The "agency vs freelancer" discussion has many other aspects that should be considered. To make a decision, you should conduct a review of both options and compare them to your requests and demands. Your final choice can reshape the whole product for better or for worse.
Ask yourself:
How complex is your project?
What's your budget?
Will you be able to evaluate the quality of the finished work?
What type of communication is more suitable for you?
Are you expecting to collaborate with a contractor for a single time, or you need a strong long-term connection?
BramblingTech can become your perfect answer to all questions. BramblingTech comprises designers, IT specialists, marketing specialists, and content managers. Working with us, you get a mature marketing strategy for your website, web optimization, skillful implementation of innovations, and a deep understanding of project development.