The COVID-19 pandemic is one of the biggest challenges that businesses have faced in recent years. Along with a war or an environmental disaster, quarantine has radically affected the course of many processes, and also significantly changed people's habits. As a result, some markets did not survive the coronavirus at all, others were changed forever. How has the virus affected the retail industry trends?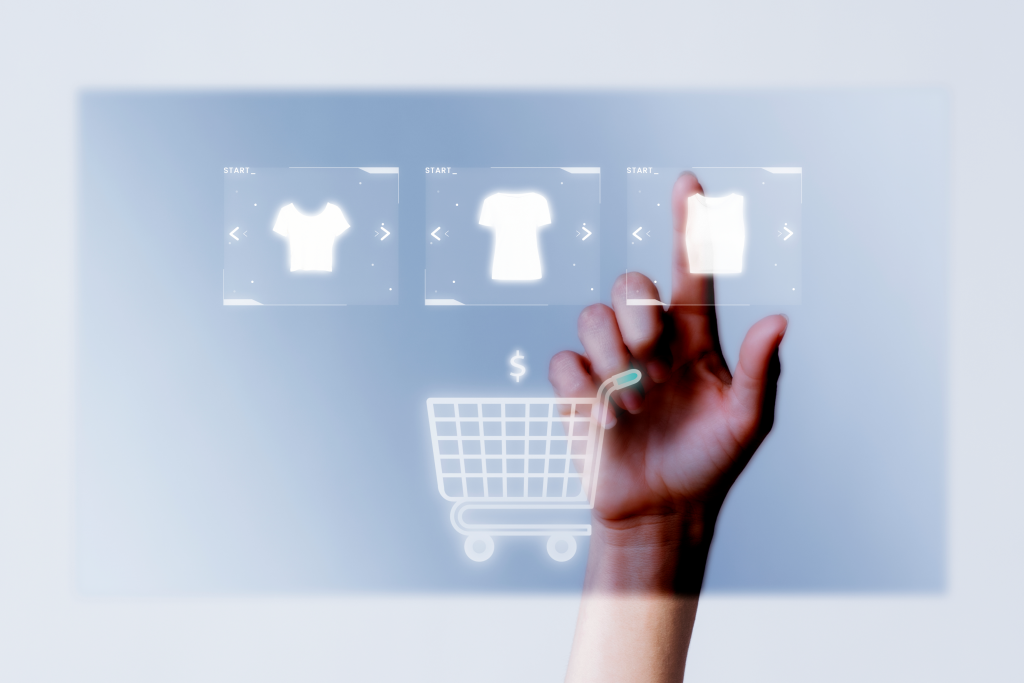 Social Commerce Increased
Frightened by an unknown virus and obliged to comply with a strict self-isolation regime, people were forced to learn online shopping quickly. The greatest peak of activity on the Internet occurred in March and early April, that is, at the peak of panic and global isolation. At that time, even those who previously could not use a self-service checkout in a supermarket had to learn to buy essential items on the Internet.
Initially, the number of online orders even exceeded the capabilities of online retailers. And if until the spring of 2020 most consumers perceived online shopping solely as a convenient way to order specific, large, or heavy goods, this spring their habits began to change significantly. Online has become central to meeting everyday needs.
While offline sales were falling, online sales, on the contrary, were growing daily. Along with shops located close to home, online shopping and delivery services have become lifesavers for many people. Already at the beginning of the quarantine, delivery companies got 45% more online customer orders than in the same period last year. And this trend is still kept within the range of 50-60% growth.
As you know, it takes 21 days to form a habit, while society was in tough isolation for several months which led to changing trends in retail industry. During this time, people explore shopping on the Internet and that's why online stores can compete with offline physical stores and even in those segments that we could not have thought of before (for example, high-quality fresh products).
What does this mean for retail trends? According to market research, e-commerce will reach a new level when the pandemic ends. And brands that are ready to finally go online need to think about it now and think over their development strategy. Now it is very important to take advantage of quarantine bonuses and finally win over consumers.
Shopping: Local, Deliberate, Digital
People's shopping preferences have changed. The Coronavirus has pushed buyers to think about how and what they are purchasing. Now people tend to give preference to local brands (56% of those surveyed now and 84% in the future), to buy goods in convenience stores (56% now and 79% in the future). Buyers take a closer look at prices: 54% of respondents have become more economical. Many people have been forced to revise their budgets, start limiting their consumption and save money. Of course, this also affected the products they choose when shopping. The period of quick purchases in reserve, without significant regard for prices, is in the past. Now, goods with promotional price tags, or special offers, are in special demand, and this must be taken into account.
The growth of e-commerce and omnichannel services will continue to develop in current retail trends. The eCommerce segment showed the fastest growth in 10 years: in the first 4 months of 2020, the volume of this market increased by 27% (for comparison, growth for the entire 2019 was 16%). Analysts also expect the e-commerce market to grow by 169%, driven by shoppers who do not shop online or do so rarely. Shoppers have appreciated the safety and convenience of online shopping and will continue to use this method of shopping even though the stores are physically open.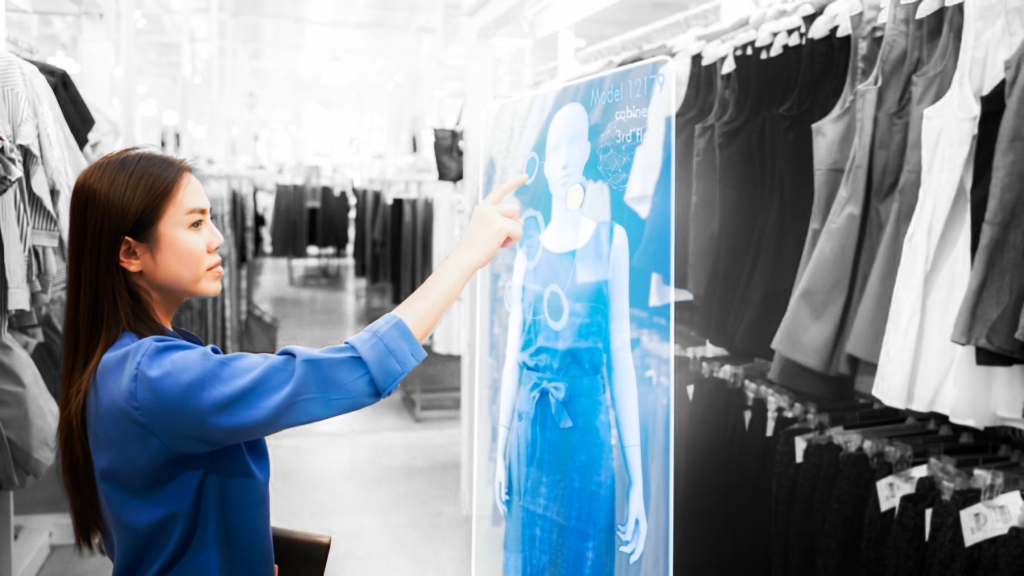 Accenture research figures show that today 54% of shoppers use contactless payment (87% will do so shortly), 54% order goods via apps (84% in the future), 47% use home delivery (82% in the future ), 44% buy through social media (80% in the future).
Augmented Reality becomes Actual Reality
Another one of the latest trends in the retail industry is AR. In quarantine, consumers were forced to be in long isolation, in which all the main entertainment was also forced to move online.
This has forced many to change not only online shopping habits but also those associated with the consumption of content online. Looking for information about the virus or watching the life of the stars, people are hooked on social networks. A recent study found that TV viewing has increased by 63% since the start of the pandemic, and time spent on the Internet has increased even more: by 70%. They began to spend much more time watching videos on digital platforms, listening to music and radio on the Internet.
How to use it with benefit? Increasing the consumption of such content is the best opportunity for brands to communicate with their consumers because you can catch anyone online with the help of competent targeting.
Daily communication with the consumer is now key for any brand. Yes, the pandemic has fundamentally changed the behavior and purchases of people around the world, but these changes will continue in the future. Augmented Reality (AR) quickly becomes the new black.
AR experience has been implemented into the retail industry long before the pandemic started, but it has become an essential part of the online shopping experience now. Introducing AR apps for trying stuff before you buy it is a tool worth investing in. As many people miss the physical store buying process, the Augmented Reality option can become real solvation.
For example, brands like Gucci, Louis Vuitton, Burberry, Levi's, and many others allow their customers to try clothing and explore new collections through quizzes and mobile arcade games. Burberry, in particular, has partnered with Snapchat to let its clients play, explore new clothing items, and shop with friends. Another cool feature is an online tester. While beauty stores became open for the visitors again, they proceed to use AR options of trying a makeup on.
Also, many surveys and researches show that people tend to buy from a store that has an AR option rather than from a shop that doesn't provide such an opportunity.
Health is the Greatest Value
Finally, the virus made us think hard about our own health and hygiene. And it's not just about hand washing or protective masks. As our experience shows, during the quarantine, people began to engage in immunity more and take more care of their bodies. This has led to an increase in orders from sites such as Iherb. Consumers have become even more interested in conscious consumption, healthy lifestyles, vitamins, etc. Already in March, the demand for these goods increased significantly.
The chances that this trend will stay after the pandemic ends are high. Experts say that consumers will continue to care for their health and hygiene by inertia for some time. That's why more brands offer products with additional value: antibacterial properties, immunity improvement, healthy and safe labeling, environmentally friendly composition. This is something to keep in mind when creating any new products and launching them on the market. Safe and healthy products will be the first to attract the attention of consumers.
Another point worth paying attention to is the quality and efficiency of the products. Now is a unique time when they come to the fore in many categories. Nielson's global research shows that people are now willing to pay more for products that have unique properties or are significantly different in quality from others. So in some segments, it is quite possible to bet on more premium (and, in the perception of buyers, better quality) goods.
People are Trying More New Things
At the beginning of the quarantine, the demand for goods online was so great that stores could not cope with the amount of orders. Plus, many of them experienced supply problems and sometimes simply could not provide the goods in the required volume. This led to the fact that many consumers were forced to replace their usual products with similar ones from other brands. According to the McKinsey research, 75% of those surveyed showed new consumer behavior due to economic pressure. This was reflected in brand loyalty: 36% tried a new brand, 25% switched to a new one.
What does this mean? Most likely, if this experience with a new brand was successful, the brand already has a chance to gain new consumers, so it is worth increasing marketing efforts and fighting to finally win the consumer over to your side. There is a lot of research proving that products manufactured during a recession have both a high chance of long-term survival and a higher income from the sale. It works.
Another good news for brands is that during quarantine, consumers were more likely to have a habit of trying new things. They are no longer afraid and most likely will continue to be open to experiments in which the strongest win.
Contactless and Same-day Delivery
Fleeing from the Coronavirus, people were forced to isolate themselves and avoid public places. Chinese restaurants were the first to feel the need for contactless delivery. There, at the beginning of February 2020, food delivery using contactless technology accounted for 80% of all orders.
Following China, other countries began to deliver non-contact. From the restaurant business, the chain reaction spread to other markets. Consumers began asking couriers to leave prepaid orders at the door to avoid unnecessary contact. Gradually, even those stores for which, until recently, this service seemed superfluous, switched to "no contact" delivery. This, in turn, has led to an increase in demand for delivery through the post office. Since spring, the number of people using contactless delivery through our post offices to order goods has increased by 40%.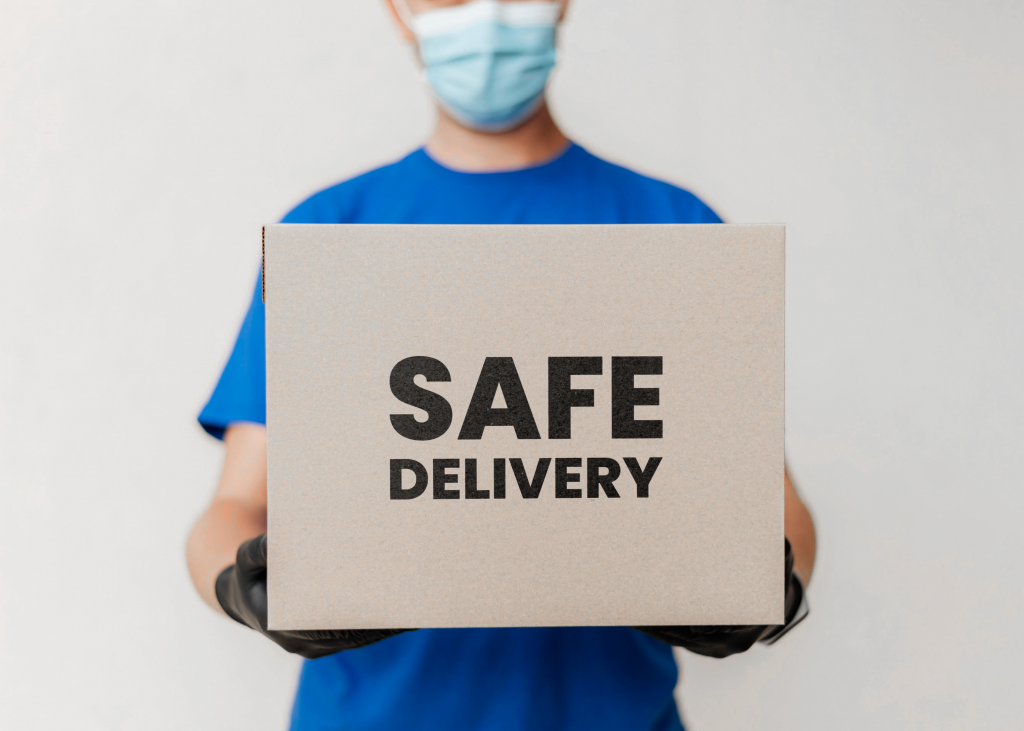 Same-day delivery for e-commerce is one of the most requested services. Amazon, Walmart, and other marketplaces that are known for their customer focus have triumphed with this delivery method in 2020.
Increase in Smart Speaker Shopping
A recent report from NPR and Edison Research states that 16% of US adults have a smart speaker in their homes. As you can see, more and more people are beginning to realize the full benefits of using smart speakers in their homes. In addition, the topic of smart speakers is not new to our site, and we are trying to quickly acquaint you with the most relevant speaker models.
Amazon Alexa is the most advanced platform, supporting significantly more hardware than its competitors. There are already some late Nissan models with Amazon Alexa support. Just say, "Hey Alexa, start my car" or "open the doors" and it's done.
Beyond hardware, there is software, including third-party apps: The Google world is not overly developed yet, and again Alexa has taken a long way forward by offering third-party apps called skills. You can add a huge range of different skills for anything from games to news, health, fitness, and apps. The most popular skills besides the random, sinister laughs, Alexa can get are Jeopardy, Song Quiz, Sleep & Relaxation.
Apple is the most limited here. There is no dedicated app store for apps integrated with HomePod, but Apple does offer HomeKit integration for third-party accessories and their apps.
Increased Use of Chatbots
Chatbots are currently the best example of artificial intelligence. The COVID-19 pandemic has made them even more attractive for automation, given their potentially large economic impact, experts say.
What exactly happened? To meet the increased demand, salespeople needed to automate more conversations with their customers. Retail is one of the main industries using chatbots for customer service. The eCommerce chat bots help to obtain, process and handle more than 10 000 orders every day according to recent research. Experts also predict that this number will only rise.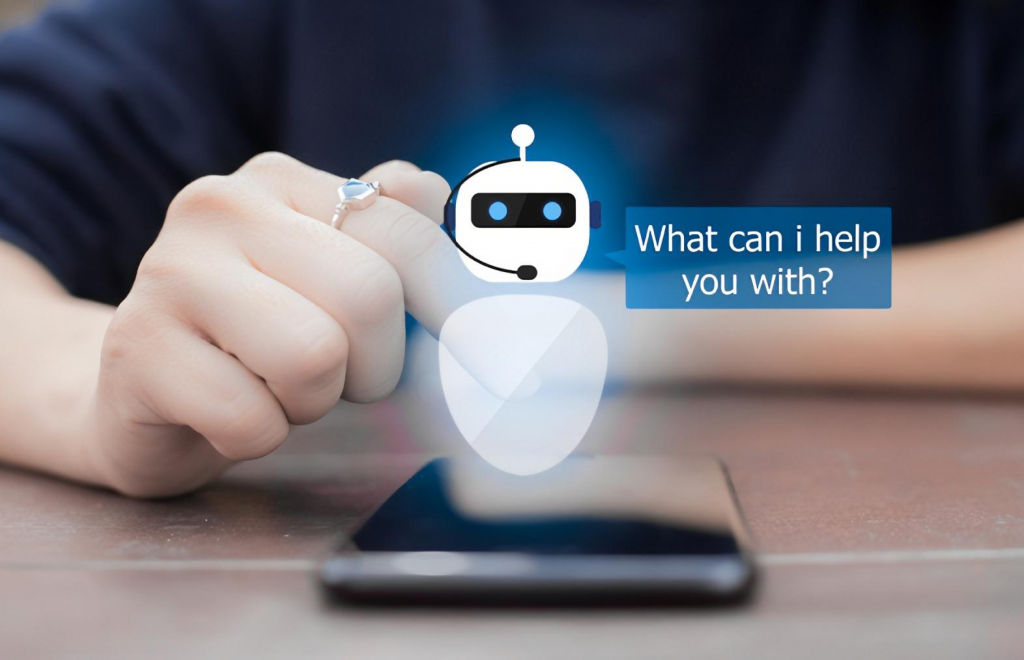 But recently, government agencies have also adopted the new way of customer service. For example, New Mexico's Human Resources Department is using a Salesforce chatbot called Olivia to answer frequently asked questions about unemployment in general, as well as questions about helping those who become unemployed as a result of the pandemic. Salesforce reports that Olivia ran nearly 100,000 conversations in a week.
Summing It Up
As you can see, retail market trends are going through major changes now. And there's nothing to be afraid of. Instead, you should follow new options for creating online business. Keep updated about what's new in retail and take steps to create a successful eCommerce way of profit-making.