Here's a sobering fact: online business failure statistics say that about eight out of ten online stores fail within the first 24 months of launch. And if the eCommerce market is growing at about 13% per year, why do so many eСommerce sites fail? It all boils down to this: fundamentals can make or break your business in a highly competitive market.
No matter what niche your online store is focusing on, a new one or an existing business, it's easy to get bogged down in the day-to-day running of your business without thinking about the bigger picture.
Here are twelve major mistakes others have made and some ideas on how you can prevent them.
12 Most Common Reasons Why eCommerce Websites Fail
Lack of knowledge
The owner needs skills and knowledge in various fields to grow and develop an online store. Or at least the willingness to seek, understand, and digest a large amount of new information.
It is risky to make an online store on the first available engine or constructor without comparison with analogues and understanding of its work. If you do not know sales techniques, you cannot convert leads into clients. And without understanding the ways to promote an online store, you can be left without traffic. And therefore, without orders.
Even if you have employees to whom you delegate part of the cases, you need to know and understand their work by at least thirty percent. It is enough to control business processes and the quality of work.
Lack of defined business identity
Digital marketing isn't just about driving traffic. First of all, you need to answer the key question of potential customers: how are you different from all the other online stores that work in the same niche?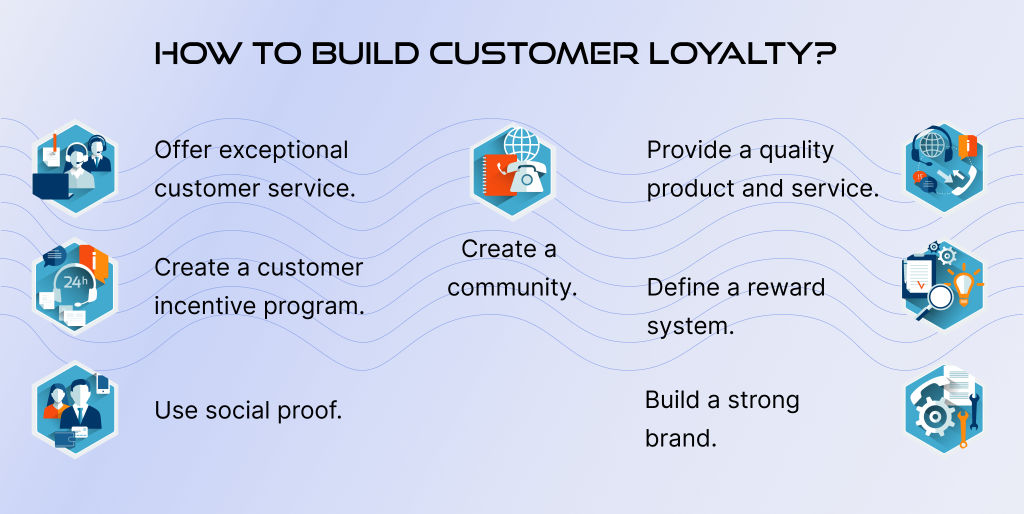 Gaining audience loyalty means giving promotions, organizing contests, offering discounts, and doing seasonal sales. The combination of all the listed marketing tactics and constant experimentation allows you to ensure repeat sales and significantly save advertising budgets.
When planning any marketing activity, always keep the SMART golden rule of goal setting in mind: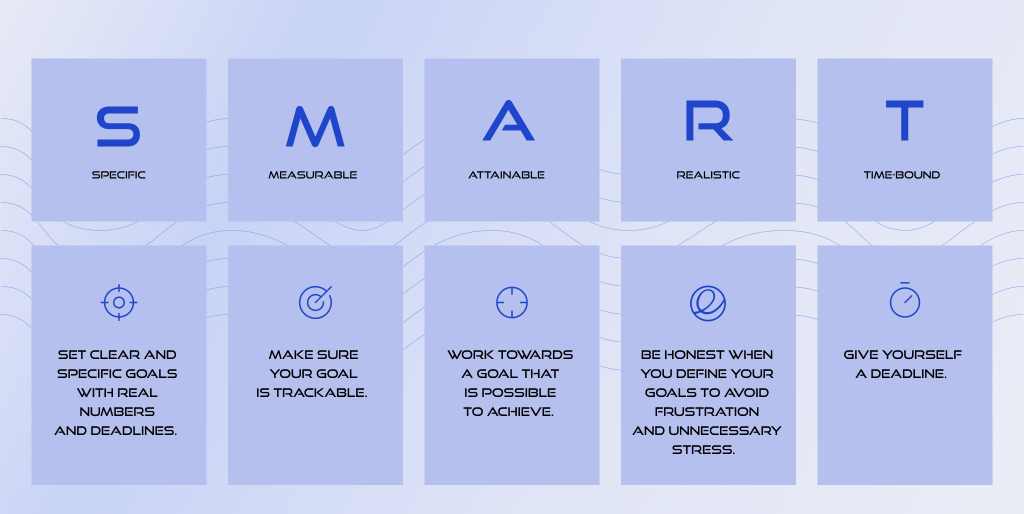 With this simple instruction, your marketing campaign expectations will more often match the results you get.
No business goals
Another typical misstep many new internet companies make is in the product planning stage. They are tempted to upload as many different sorts of things as possible to their internet store before opening since the more products you offer, the more you sell. Right?
Unfortunately, it does not work that way. Selling everything from shoes to mobile phone covers creates a shop untrustworthy in the eyes of the consumer. It leaves retailers without identifying features that people may relate to. The business will not be able to generate the sales it needs to exist in the long run if it can't offer the customers what they want.
Weak business processes
We often promise ourselves to do exercises and go to bed on time from Monday. For many companies, the online store creation is a similar promise to themselves because it gives hope for improvement. But these hopes are groundless because the appearance of such a platform does not change in any way the "historically formed" processes and the principle of communication between employees. On the contrary, these problems only intensify as you have more customer requests.
No value offers
We are all maximalists at heart. And therefore, when the idea of something new appears, we strive to get everything at once and offer the client 10 delivery options, upload tens of thousands of products to the catalog, and implement many convenient (and probably very useful) functions. But all of these require enormous resources. And it often hurts more than helps because we try to do everything very well, but we get weak or bad results.
Do you believe that in some restaurants there is a chef who can cook any dish of any cuisine of the world with the same quality? Probably not. So why should it be any different with your online store? Specialization and focus always win. Better to do less, but better.
Lack of maintenance
It's not enough to just develop and release a website. To maintain stable and uninterrupted operations, solve technical problems, and restore failures or actions of intruders, you need to get a team or at least one specialist.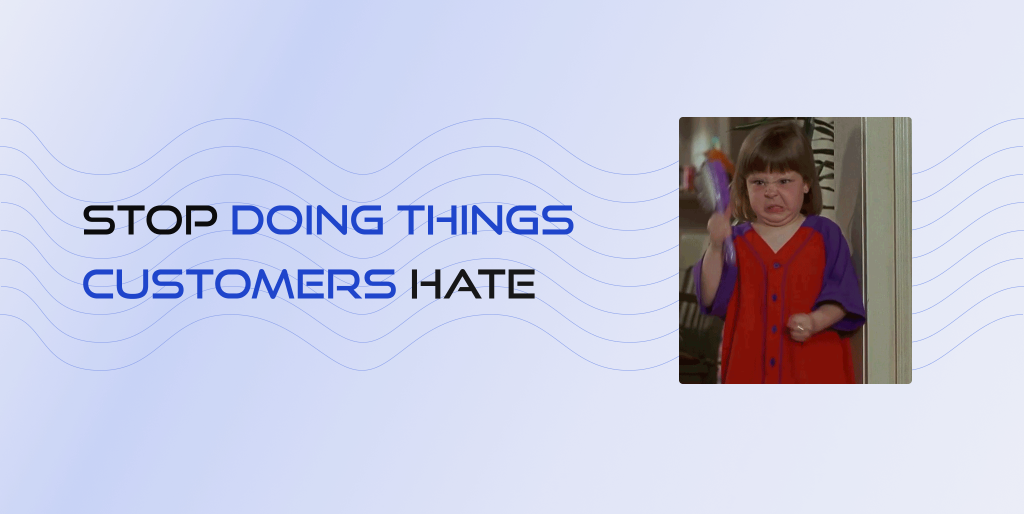 Slow site loading and operation, low-quality content, inconvenient shopping cart, and lack of integration with payment systems can scare buyers off.
The growth of online stores number affects the competition growing. And as a result, the requirements for e-commerce in general. It is not enough just to be on the market. You need to keep up with the news, develop, and become a convenient store for the end customer.
No social media presence
Sometimes, communicating with an audience feels like screaming in an empty room. The problem with a marketing campaign failure may be that its main message missed the needs and desires of your customers and potential buyers. It happens for various reasons:
You advertise in the wrong place;
You have chosen the wrong keywords;
The campaign did not last long enough.
When planning your marketing campaign, make sure that it clearly targets your potential buyers.
Annoying pop-ups
Pop-ups are an amazing feature for a commercial website because they can solve conversion and UX issues. But, if you use them wrong, they will only create more. Implementing pop-ups, you need to know clearly, what purpose they will serve. Unfortunately, many eCommerce website owners only want to get maximum profit from their site, ignoring the customer reaction and the importance of website navigation.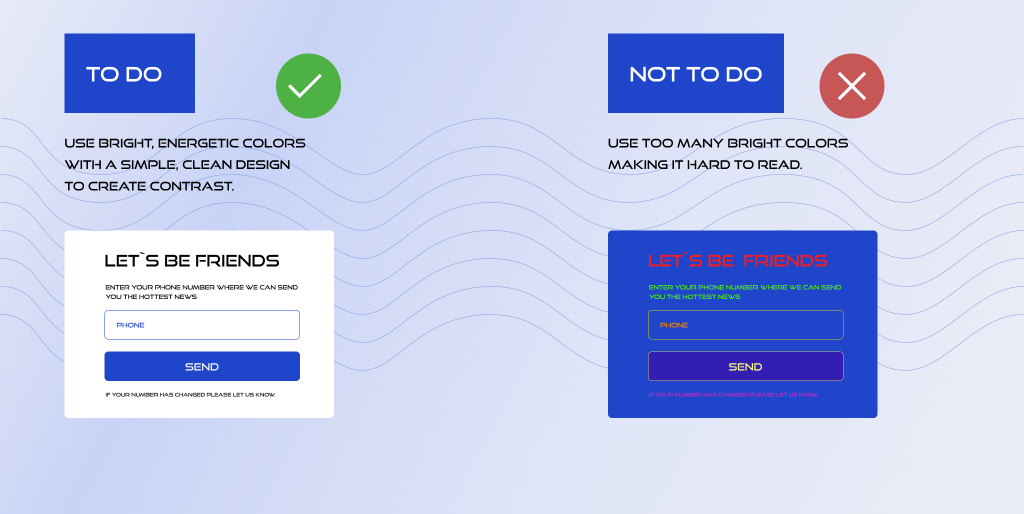 A pop-up should be thought out before it's applied. It should have a nice design and a cool CTA to be useful. If you just add a bunch of advertising pop-ups to the website, it will only confuse your potential customers and ruin your reputation.
Website speed
Given how impatient and even aggressive the average online customer can be, it's safe to say that website speed issues are one of the top reasons for customer complaints. Over time, the need for high-speed Internet resources will only grow, so it is very important now to correct all errors and eliminate the problem of long waiting times for page transitions.
Bad product photos
If your site isn't attractive enough, you're doing yourself a disservice. According to the Qubit study, the consumer first looks at the images on the site and only then reads the necessary information about the product. Therefore, the images on your site should be bright, indicative, and attractive.
For example, it is better to show clothes on models from different angles and not just on a hanger. And adding video content as a complement to images can help a customer make a purchase decision.
Lack of a mobile version of the site
Today, mobile devices are the key to successful eCommerce. About 70% of users tend to shop using mobile apps or websites through the smartphone browser. So, why does your site still lack a mobile version? Today, creating a mobile or adaptive website is an opportunity to remain competitive, increase the visibility of an online store in search engines, increase customer loyalty, conversion, and more.
No customer support system
If you have managers that don't respond to customer questions or cannot solve their issues, you are failing badly. Communication with a seller is an important part of any eCommerce business. You have to build relationships with your potential customers based on trust and brand engagement. If your team cannot deal with a simple question or cannot tell a client what size they should better choose, then what is the point? Another convenient feature is to have a chatbot that can replace managers and increase the UX of your website easily. Think about your customer support system and make a decision.
The Bottom Line
Opening an online eCommerce store is a great job and a lot of responsibility. There is a lot of work and elements to consider. And indeed, nobody can be responsible for every one of them. But if you can plan and invest in opening and maintaining a good online store, you can avoid eCommerce failure. We hope that this article would be helpful and benefit you in launching your successful eCommerce website.