When selling their services or products, businesses think about how to make a profit from the site. First, you need to understand that the main goal is to increase targeted traffic, and SEO promotion is great for this. The best option is obviously to hire an SEO company to run your website.
What is an SEO company's definition? What SEO services does the agency provide? Let's look at some points to consider when choosing the right partner for your needs.
What is an SEO Company?
It's simple to define an SEO company's meaning. An SEO marketing agency is an organization that provides services for site optimization and content creation. If you are a business owner, you probably have or are willing to have a website for your company, and that's when an SEO agency will come to hand.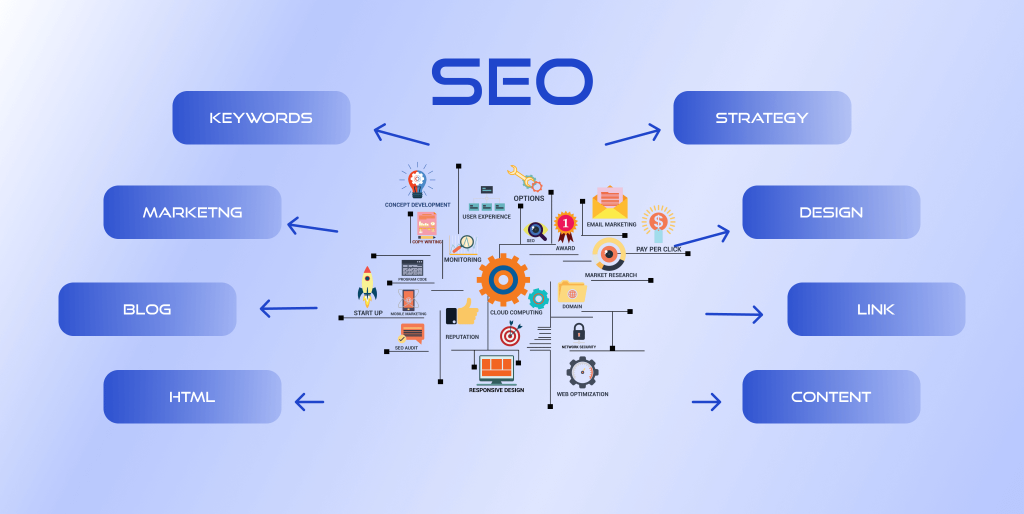 Whether it's e-commerce or a simple landing page, or any other website type, one of your goals is to be on top of Google queries. SEO companies help optimize and promote your website and keep it updated to have a profit.
What does an SEO Company do?
The traffic on your website and its search engine position depend on how good your SEO management system is. What do you need to have a good website performance? The answer usually consists of three elements: analysis, relevant content, and regular optimization. That's what an SEO agency does.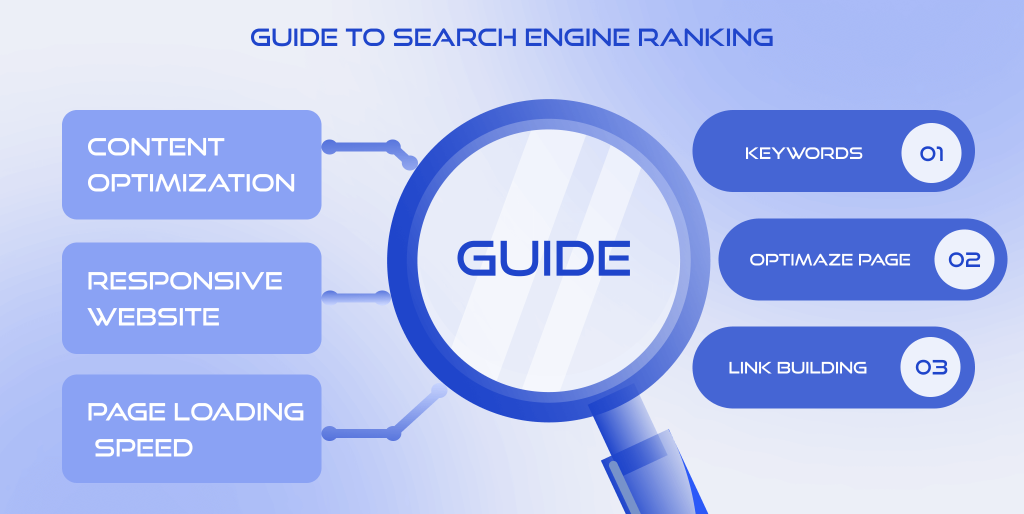 Despite the belief that being an SEO specialist is only about researching keywords, they should have many more skills.
The SEO agency employs experts in various areas of search engine optimization. These SEO specialists provide a wide range of services such as:
Full and detailed website analysis;
Development of an individual SEO strategy;
Implementation of tactics that will help the business achieve its goals.
The Benefits of SEO Agency Services
Website structure analysis
The site analysis plan includes
analysis of the internal structure of the site;
the study of its layout and validity of the HTML code;
compliance of navigation with requirements of search engines.
The ranking of sites in search engines is directly related to how these sites are user-friendly. The better the usability is, the easier it is for search robots to crawl your pages.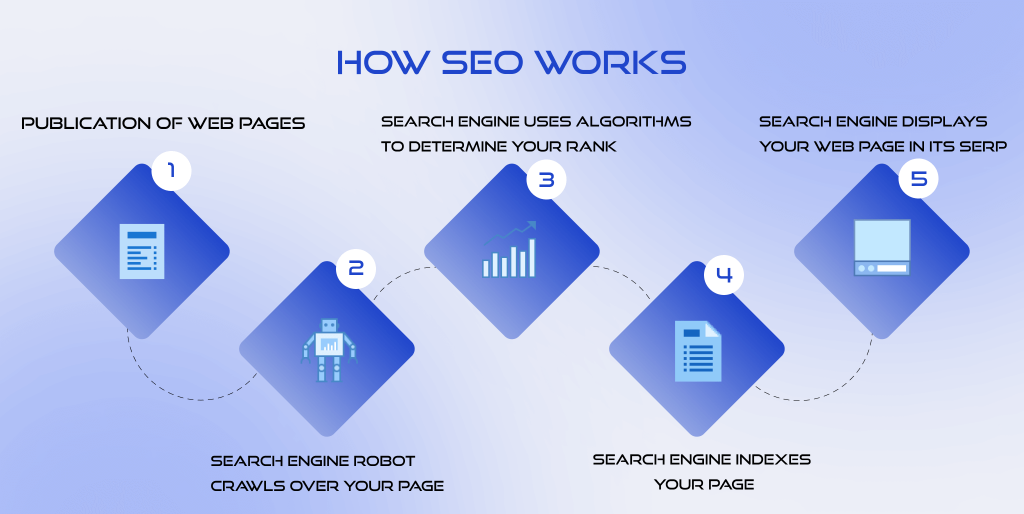 Website content and rate analysis
You need content analysis to evaluate the effectiveness of posted articles, reviews, descriptions, and other types of texts. It allows you to understand how users and search engines will react to the content, what can be improved to increase positions in the SERP, and what tricks you should abandon.
Website content analysis is usually used after the launch of a web resource, when you get the first traffic, during the development of the portal, or after changing the presentation of materials.
Search engine optimization is an ongoing process. With every Google update, businesses need to review their SEO strategy and make both small and big changes to their website to stay compliant and maintain their ranking. An SEO company may provide ongoing services to ensure your site remains visible on search engines.
Optimization of website code and structure
Site code optimization refers to internal optimization and is one of the most important factors affecting its ranking. This process includes all the techniques and actions for publishing articles on the site, creating their structure, and using keywords from the semantic core.
The structure of the site page code determines the order in which external CSS and JS resources are loaded, as well as internal HTML data, thereby affecting the page display time in the browser and the site loading speed as a whole.
Optimize it even before the start of the promotion. A convenient structure will raise the site position and, most importantly, increase the conversion, turning potential customers into clients.
Optimization of on-page and off-page factors
Ranking factors are parameters embedded in search engine algorithms to determine the position of a website or document page in search results for a particular region.
On-page factors are all parameters that can be managed by the site owner and webmasters: structure, usability, content, relinking, mobile/adaptive version, and more;
Off-page factors include the volume of the external link mass, the relevance of anchors, the correctness of the near-link text, the quality of the sites, and the presence in various services and directories.
In other words, both the site's architecture and its content affect factors such as site code and keyword density. Evaluating and reviewing them regularly is the best option to find the strengths and weaknesses of the site before developing and implementing a new SEO strategy.
SEO strategy & goals
Once they complete a full analysis of your current site and an assessment of the industry and target market, they can help you plan your future SEO strategy. Developing your SEO campaign strategy and goals will depend on the type of business and your overall business goals.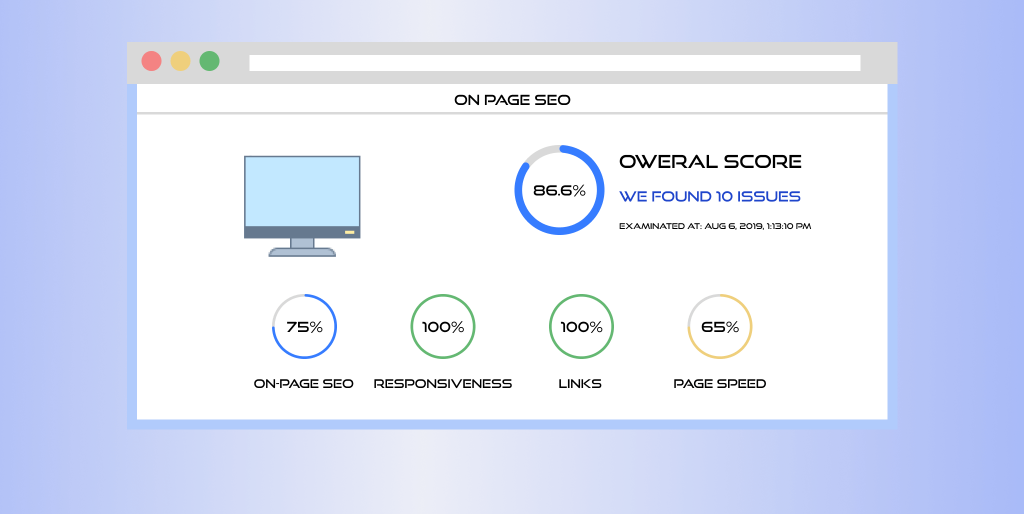 The most experienced SEO companies will take what they learn from your site audit and industry analysis. And then develop a custom plan for you. Part of this strategy will include identifying the right keywords and phrases that your target audience uses the most. This plan will also contain various strategies and tactics to help you rank higher than your competitors on search engines.
Another important thing to note is that a good SEO web company should be able to explain the SEO audit to you in an understandable way.
Considering that not all business owners are well versed in digital marketing, it will be very beneficial to work with an SEO company that can make your findings more understandable.
Setup of SEO tools
Many different tools and systems are involved in the individual SEO strategy implementation. Before running your SEO campaigns, the company will determine what tools, dashboards, and other systems, such as analytics programs, you will need to successfully implement and monitor your SEO campaigns.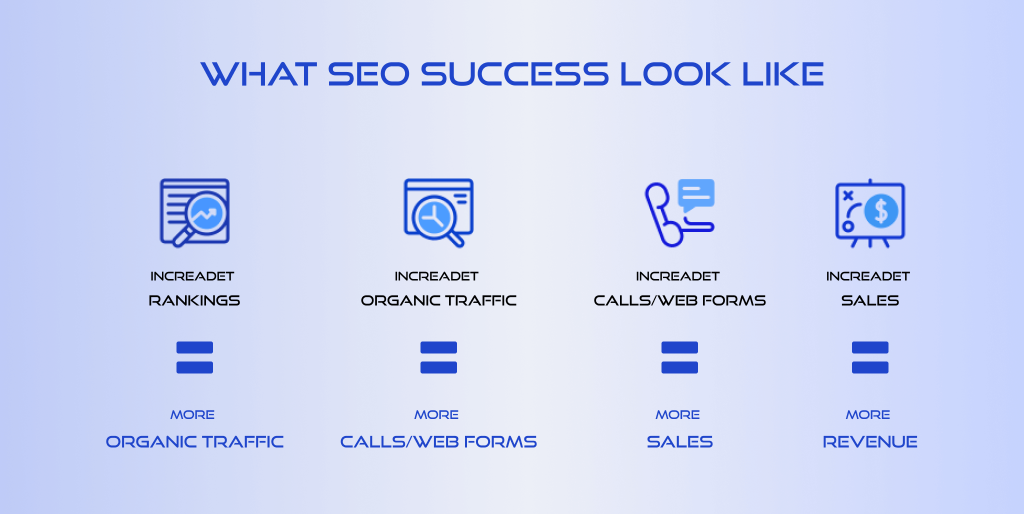 Having these tools in place before you even start making changes to your site will help ensure your business can visualize your company's every move. An experienced SEO team will be able to suggest the right programs for your strategy and use them effectively to get the most.
How to Hire an SEO Agency?
Look for companies with a good reputation
If you want to know how successful and experienced an SEO company is, you should look at their previous works. Explore their portfolio and testimonials to see what they have done for other businesses. Have they helped companies rank on the first page of Google?
The other thing to look for is a company that does all SEO services in-house. Some SEO agencies outsource their work to third-party to save money. However, you never know who you are hiring and what their experience level is unless they work within the company you have hired. Stay with an SEO agency that does its work locally. So you know who is working on your site and doing day-to-day tasks.
Look for agencies with experience in your industry
Another important thing to look for when hiring an SEO company is whether they offer strategies tailored to the unique goals of your business. When it comes to SEO strategy, no two businesses are the same. You need to make sure you are working with a company that has taken the time to get to know your industry and target audience and understand your business goals and budget.
If a potential agency guarantees a 100% result at the stage of preparing a commercial offer, this is already a bad sign. SEO professionals cannot directly affect many factors, such as changing the algorithms of search engines. Yes, and you will agree on how you can guarantee the result if the specialists have not even started working on your web resource and have not studied your niche. Strange, isn't it?
Summing It Up
These are just some of the factors about SEO companies we recommend considering when choosing one to work with.
Some other things you should take into account are how long they have been in business and what kind of services they offer. If a company doesn't provide comprehensive SEO services, you can keep surfing the web until you find the one that can better serve your needs.