In 2021, the global eCommerce market has grown significantly and changed the way of shopping. Most offline businesses have moved their business online to avoid bankruptcy. Along with the development of the eCommerce market, the main indicators of website performance continue to grow, and it gets difficult to keep up with them.
Each eCommerce industry has its own optimisation strategies that take into account the characteristics of the niche and its target audience. At the same time, the e-commerce market is always developing in line with general trends. After analysing them, we can single out several universal recommendations that will help in optimising an online business, regardless of its specifics.
Why is SEO Important for eCommerce Businesses?
It is said that only 4.8% of users land on the second page of search results and only 1.1% get to the third page. In 2021, the percentage of users reaching the second page of Google's search results is less than 1%. If you're in charge of optimising an online retailer's website, you can see that the bar of options is constantly increasing.
More than 90% of people seldom browse past the first page of search results after selecting a site from the first five results. It's logical to assume that the website that ranks higher in search results would get a greater number of sales. And it's more preferable if you're the one doing it rather than your competitor.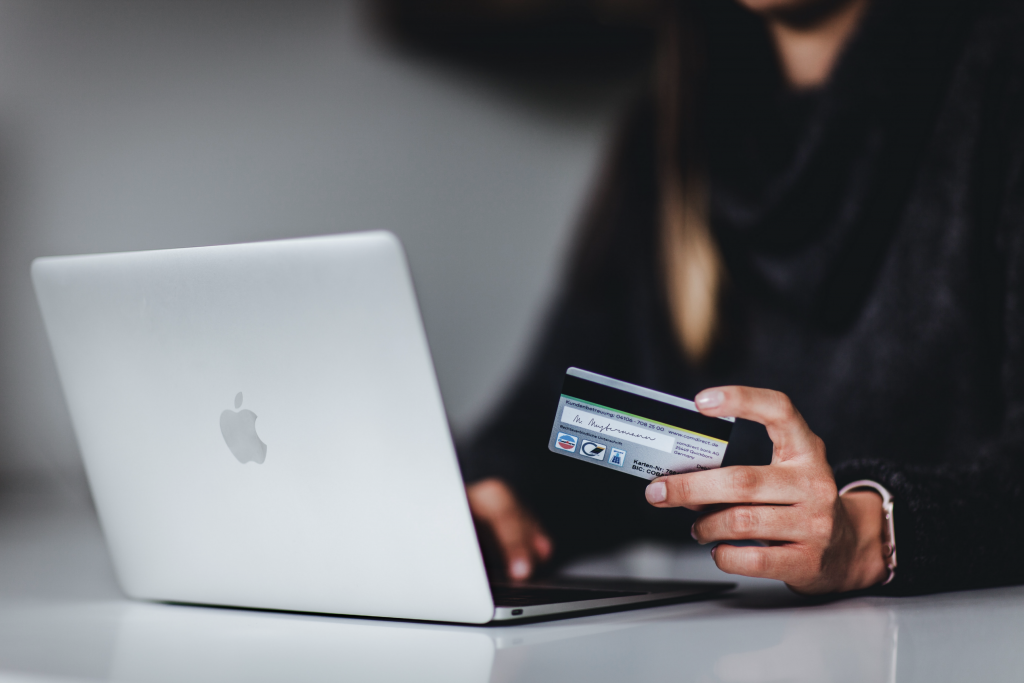 Almost every industry benefits from the rule of large numbers. If just 1-2 of the hundreds of users who have visited your site have made a purchase, it may seem small. Now suppose that instead of 200 visits a week, your website traffic would increase to 2000 visitors already a day.
What is the best method for accomplishing this? Optimisation incessantly. Search engine optimisation (SEO) is the primary source of profit in eCommerce. Here are the most effective options for implementing if you're in charge of optimising an online retailer's website.
8 Powerful eCommerce SEO Strategies to Use
1. Site speed optimisation
Site loading speed has long been a significant ranking criterion. However, the importance of this indicator has already skyrocketed in 2021. This implies you should begin working on speeding up your online business right away. Furthermore, not only do the results of SEO promotion depend on this but so does the overall efficiency of the promotion. After all, the longer an online store's page takes to load, the more people will leave and not make a purchase. You can use Google's Core Web Vitals, a set of indicators that is a critical tool for measuring website quality and user experience.
2. Competent analytics setup
The channels for driving traffic are getting more complex and diversified. In these conditions, proper analytics setup is significant. It allows you to monitor the progress of the promotion and make changes to the current strategy. It is also an effective forecasting tool that helps you bet on the most promising promotion channels and maximize your marketing budget. In modern eCommerce, complex web analytics should precede any serious promotion company. It is a proven strategy to guard against critical errors and mismanagement of funds.
3. Improving user experience
It's not a secret that customer engagement and loyalty are playing big roles in eCommerce promotion and overall success. Today, one of the priority tasks in online sales is not only attracting potential buyers, but also retaining existing ones. Returning users provide higher conversion, while the selling process is easier and cheaper, since these customers do not require additional marketing efforts.
A good online store consists of many things including well thought-out usability, modern and attractive design, polite managers, and absence of hidden information about additional expenses, which also make up proper user experience.
If you want to update and improve the user experience of your eCommerce website, you should plan and optimize many processes. But you can deal with this task easily by hiring a specialist. BramblingTech has been recognized as one of Top eCommerce Web Design Companies by DesignRush.
4. Email personalisation
There are many personalisation options for SEO promotion, but email remains the most effective one for several years already. This channel of influence covers the majority of niches and it's quite easy to implement. The experience of big brands shows that triggered mailing is the future of email marketing. Therefore, today the key to success is analysing user behaviour. First of all, attention should be paid to collecting customer data and their detailed segmentation. Those working in the EU market need to keep in mind the General Data Protection Regulation (GDPR).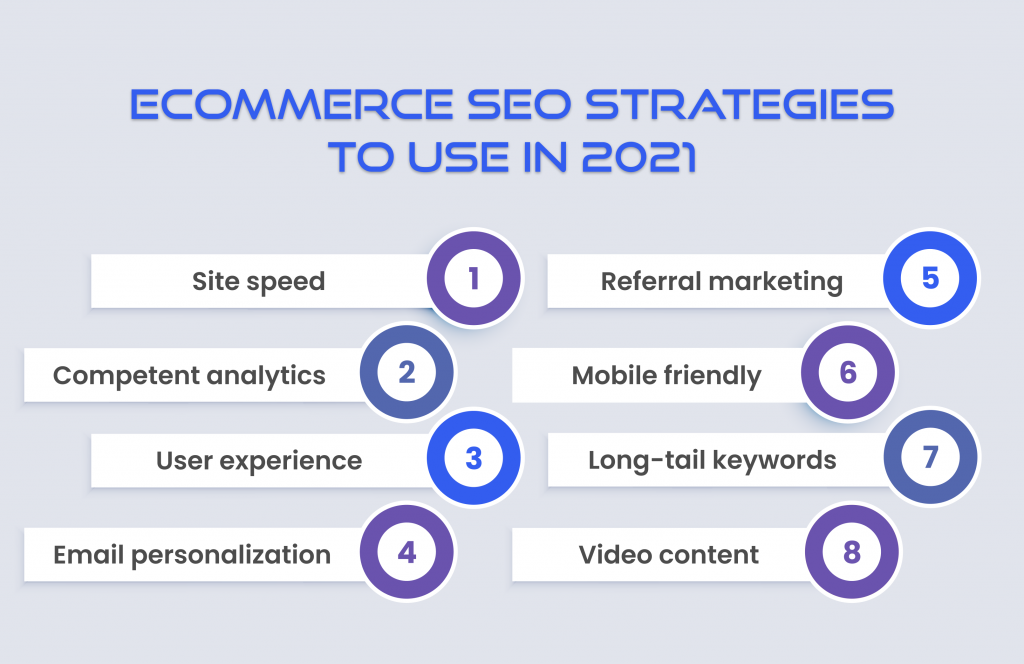 5. Referral and outreach marketing
Nielsen's research on people's trust in ads has shown that referral marketing has high potential. In a survey conducted in 58 countries among 29 thousand people, it turned out that 84% of respondents consider the recommendations of friends and family to be the most reliable.
This customer engagement option will help you build brand awareness. Potential buyers are more likely to become interested in a company that they hear about from acquaintances whom they tend to trust. Following this, the contact base will increase, because surely some of the referrals will want to subscribe to your mailing list.
Submitting an article to a third-party site is one of the key steps to promoting a website and increasing website traffic. Thanks to outreach promotion, you can achieve a significant increase in sales, as well as form a high-quality and active audience of the site.
6. Optimising the mobile version
A smartphone is the main source of traffic for almost 99% of websites today. The SEO impact of a mobile website is obvious. Since June 2021, mobile-first indexing has been applied to all kinds of sites which means that positions in search results are determined by content on the mobile version. If you already have a website that was created before July 1, 2019, make sure you have a high-quality mobile version. Comply with all aspects of SEO and try to keep this version in no way inferior to the usual. Check site positions regularly.
If you have just decided to create a website, then be sure to take into account all the mobile-first requirements in the process in order to get a resource that will take worthy positions in the Google search results.
7. Target long-tail keywords
How can you ensure a steady flow of targeted traffic to your website? The first thing that comes to mind is to use the most popular keywords, which is quite logical. However, there's a new solution: long-tail keys. Why would you think about it? Because long tail keywords are the source of huge traffic for your website, which can significantly increase your business's bottom line.
How do you differentiate these search queries from the rest? There are three main criteria:
Several words in the request (3-5 or more)
The point is not that any query of several words should automatically be classified as long-tail, but that keywords with a long tail belong to narrow topics, and additional words in them clarify the essence of the query.
Low frequency
Such queries are quite specific and are rarely used for searches.
Low competition
It is generally accepted that the lower the popularity of key phrases, the less competitive they are. But this is not always the case, since there can be an active battle for the first place in the search for some long-tail queries.
8. Video content
During the pandemic, video content has become a real lifesaver for many online stores. Whether it's self-filmed footage, or a ready-made release from the manufacturer – video engages in the buying process more effectively than a photo.
According to a study by Demoup, the conversion rate for video viewers is 87% higher than for users who ignore the video sequence.
96% of Internet users consider the presence of a video when making a purchase;
ROI in the e-commerce sector reaches 25% if there is video in the product description;
58% of visitors find online stores with a video report in the product card more reliable;
The cost of an online store order with video content increases on average by 50%;
60% of users will prefer a link with a video from 2 informationally equivalent options for a user request in the SERP;
The user who has watched the video stays on the site for 2 minutes longer.
Convincing statistics, isn't it?

To Sum Up
There are several ways to generate traffic, including social media, paid advertisements, email, and search. The only guaranteed, free, and very simple route out of these situations is through search traffic.
If you want your website to receive hundreds, thousands, or even hundreds of thousands of visits every month, you should master SEO for eCommerce right now. A simple SEO strategy can result in successful business.
If you found this information useful, please share it with others so that we can assist as many store owners as possible in growing their businesses!