Ukraine is ranked in the top 5 IT outsourcing and outstaffing destinations with the best developers in the world, according to PWC, Daxx, SkillValue, and other analyses. Many leading companies such as Google, Apple, Grammarly, Siemens, and others hire Ukrainian IT specialists.
What is the impact of the war in Ukraine on the IT industry? What risks can you face when buying services? We will answer all these questions in our article. You will also discover how to insure yourself by cooperating with IT outstaffing and outsourcing companies during the war between Russia and Ukraine.
Risks for the IT industry during the war in Ukraine
Let's say you decide to create a business website, an online store, or other projects. You can find many top IT outsourcing companies in Ukraine. But is it safe to collaborate with them?
In general, most of the territory is under the control of the Ukrainian army. However, what risks might some European and American partners face?
Internet shutdown
In the first weeks of hostilities, such fears were not unfounded. Russian troops cut off the Internet connection in some Ukrainian cities under attack. But how realistic is the shutdown of the Internet throughout Ukraine? Cybersecurity expert Konstantin Korsun said that Ukrainian providers and operators are well protected, and it is almost impossible to disable the entire system.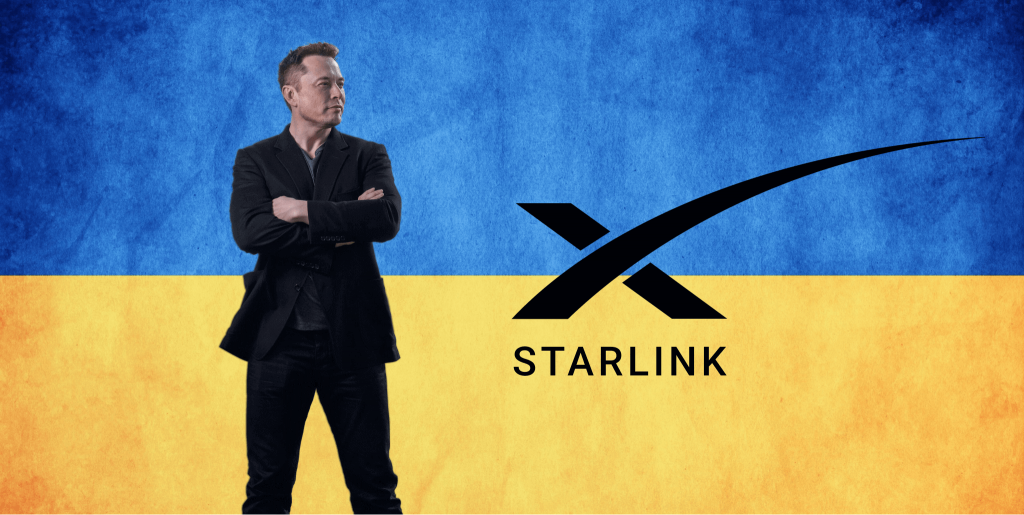 In addition, the authorities asked the founder Elon Musk to give access to Starlink satellite Internet. Its stations have already arrived on the territory of Ukraine. This means that even if the military manages to damage communication centers, Ukrainians will still have Starlink Internet.
IT clusters in the west of the country additionally purchase Elon Musk terminals to avoid possible problems and provide IT companies with an uninterrupted Internet connection.
Specialist safety
One of the questions that worries the clients of outsourcing and outstaffing companies from Ukraine most of all is whether their employees are safe. Because if they live in cities under shelling, they cannot work. For customers, it threatens to disrupt projects and have financial losses.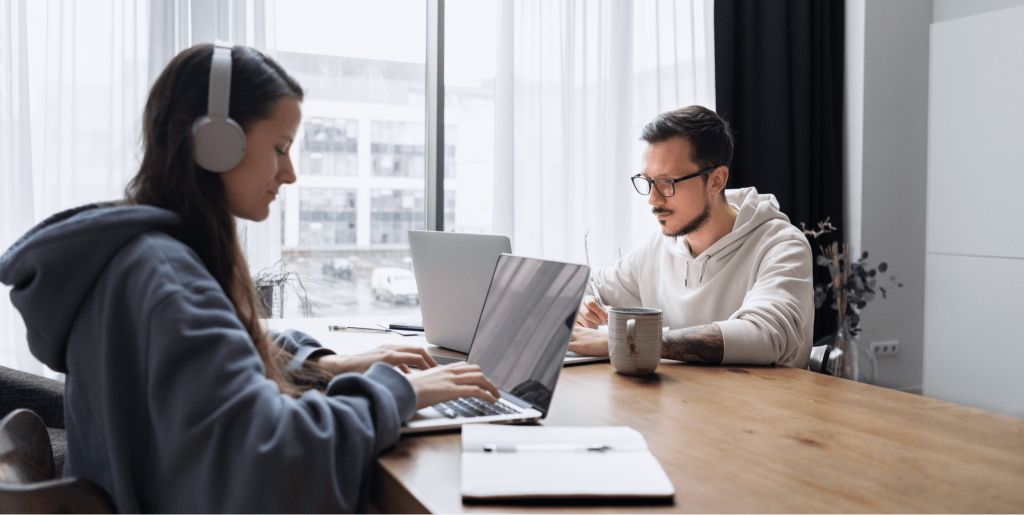 The heads of many IT companies have moved their employees to safe regions of Ukraine or abroad. Developers, web designers, marketers, and other digital professionals switched to an online mode of work during the pandemic. Therefore, it doesn't matter where they work. The main thing is to have a laptop and the Internet.
Mobilization of the population
The IT industry is a strategic direction of the Ukrainian economy and one of the most stable niches, which brings the country billions of revenues. The main organs of the state understand this. Therefore, the Ministry of Digital Transformation is against the mobilization of specialists and proposes to abandon it.
Why does the Ukrainian market remain a popular destination in the field of IT services?
More than 4,000 technology companies and 1,500 IT service companies operate in Ukraine. Many Ukrainian and foreign digital marketing agencies have their offices in this country. They choose Ukrainian specialists for several reasons.
High skill level
Ukrainian developers have a high level of qualification. Their competencies and knowledge are recognized around the world. Such projects as Grammarly, Ajax system, Preplay, and others developed by Ukrainian specialists confirm their potential and high skill level.
Favorable prices
On average, a Ukrainian developer earns $25 per hour, having several years of experience and a high level of qualification. In America and Europe, an hour of work for an IT specialist can start from $50 with the same competencies.
Especially if you look for an employee on the principle of outstaffing, you can find a qualified specialist avoiding the cost of hiring, his technical and social support. Read our article about outstaffing and outsourcing to learn about other advantages and disadvantages of this form of cooperation.
Flexible management
Teams use agile project and service management approaches such as Agile, Scrum, and Kanban. They are well organized and can work remotely anywhere in the world with stable internet and electricity. This autonomy of the team requires minimal involvement from you. You can easily track any project's progress and control its development.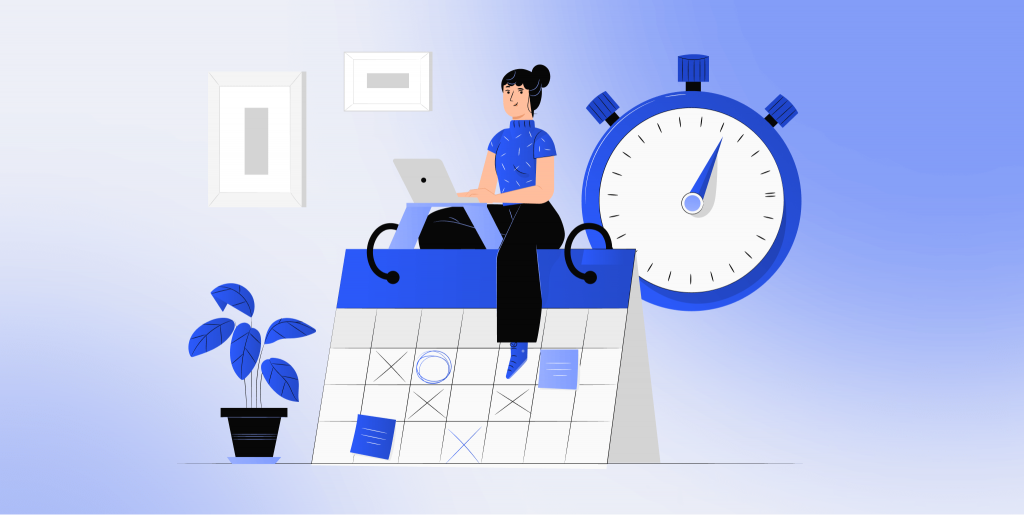 The cult of information technology
The IT niche is one of the most popular industries among job seekers in Ukraine. It is one of the highest-paid, stable, and respected professions. Some Ukrainians learn to program already from school. There are many courses, educational institutions, and organizations in this niche.
Such demand gives rise to a huge number of proposals. High competition stimulates the constant growth of specialists. The abundance of training materials and development opportunities increases the interest of Ukrainian developers to study the latest trends and improve their skills.
A strong reputation for quality
Ukrainian programmers have access to advanced technical education and an abundance of internships at leading IT companies, gaining knowledge from practicing experts. Many clients from Europe and America confirm the quality of their work.
Convenient time zone
Ukraine is in the GMT + 3-time zone, which helps to be in touch with clients from Europe at a time convenient for both parties. Companies working with US customers often adjust their schedules to their time zone.
Why do many European and American business owners continue to cooperate with Ukrainian agencies during the war?
Many businesses are simply used to working with Ukrainian specialists and prefer to cooperate with those they trust.
Some people understand that Ukraine is fighting not only for its territories but for freedom and democracy in the whole world. They want to help the country's economy, so they choose their companies. Hiring a Ukrainian to work or buying services from a Ukrainian company means contributing to the fight against Russian aggression. If you doubt whether to hire an agency or a freelancer, you can find some recommendations here.
How to choose a reliable IT company during the war in Ukraine in 2022?
You want to buy services from a Ukrainian company or hire a specialist. But you doubt whether it is worth doing it, fearing an unstable situation in this country. A few tips on how to choose a reliable contractor.
Find out the location of the specialists
The safest regions are those located on the borders with Poland, Moldova, Romania, and Hungary. These territories are far from Russian troops and can quickly be evacuated abroad. Among the safe cities are Lviv, Lutsk, Uzhgorod, Odessa, and others.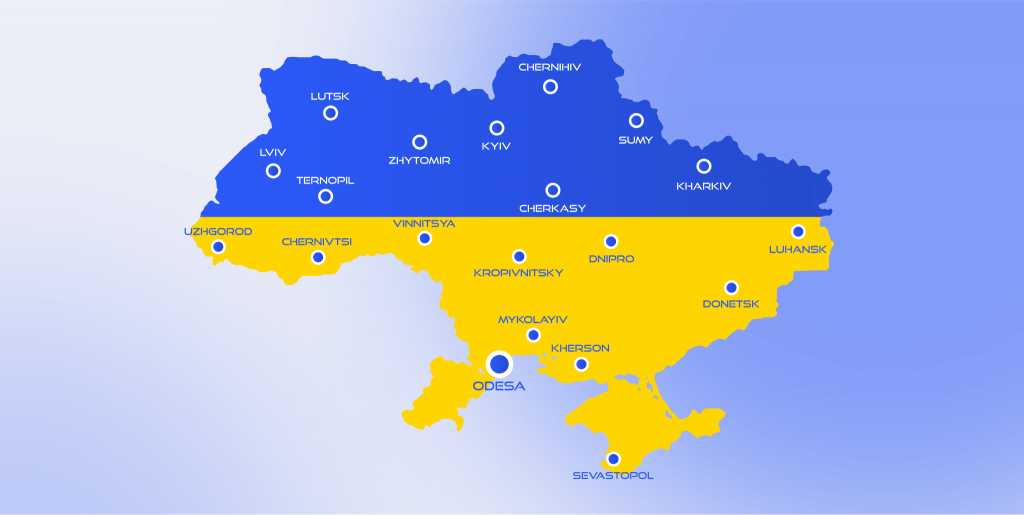 Learn as much as you can about the work process
You need to understand how the collaboration will go. To protect yourself from potential problems, find out
How will the communication take place?
How can you track project progress?
You should be sure that the company operates as usual and in safe regions during the Russian war in Ukraine.
Sign a formal contract
Examine the cooperation agreement with the company. Find out what guarantees they offer and how they are going to protect you from risks. Do they point it out in the contract?
Don't be afraid to ask more questions
Let's say you know that the company resides in a safe city now. But you are worried about what you should expect if the war starts there. You need to figure out how the owner of the company and its managers will act if hostilities begin on the territory of the city. Do they have a plan on how to regroup and continue working?
Summing up
Ukraine remains a popular destination for IT outsourcing and outstaffing services despite some risks due to hostilities. Some reasons for its popularity are favorable prices, highly qualified specialists, flexible management, a reliable reputation, and a convenient time zone.
If you want to reassure yourself against potential risks, find out the place of residence of the company and its employees. Review the work process and the contract, and ask additional questions that you are worried about or distrust.
If you are interested in how BramblingTech works during the war and what terms of cooperation we offer, you can contact our sales team. A specific manager is assigned to each project, who constantly keeps you informed about its progress and helps at all stages.