There are many options for IT outstaffing services nowadays. If you decide to hire professionals for your project, you definitely need to figure out what type of outstaffing you can get.
What is Smart Outstaffing?
First, let's explain to you what outstaffing is. Even though this practice has already been used for many years by different big and small companies, some people still confuse it with outsourcing. Outstaffing means temporary hiring of employees from one company to another to perform certain tasks.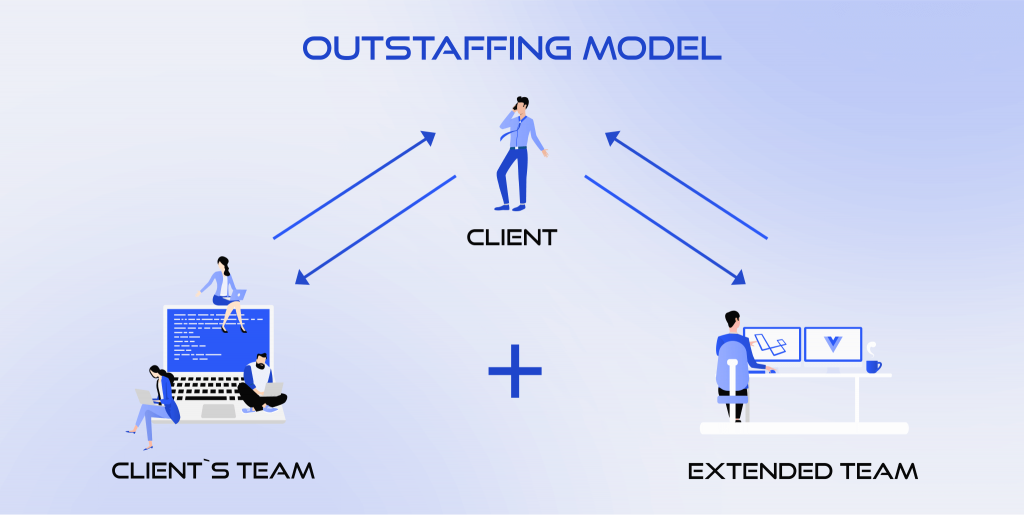 For example, your company has released a new product, and you need to start selling it. You need to temporarily increase the number of sales representatives in order to showcase the product and introduce it to consumers. And you don't have enough professionals, or your current staff lacks some necessary skills, so you find professionals and hire them just to work on this project. In outstaffing, employees do not enter into legal relations with the customer company but undertake to carry out all the tasks specified in the contract.
Smart outstaffing is a relatively new concept. To understand it better, think about how smart money works. So, you invest not only in product development or task performance but also in expert skills, consultations, and forecasting. Smart outstaffing helps avoid mistakes and corrections because hired workers know more about your business, and it's easier for them to prevent inaccuracies.
What is Conventional Outstaffing?
Conventional outstaffing helps to optimize the process of workflow. Unlike smart outstaffing, conventional outstaffing is more widespread in the current HR market. Companies use outstaffing services for finding specialists temporarily. So, if you own a business that needs some "help" from professionals, conventional outstaffing will be beneficial for you.
Their labor is paid by an intermediary company that provides such hired specialists. The growth of the market for outstaffing services in the USA and Europe is about 35% per year.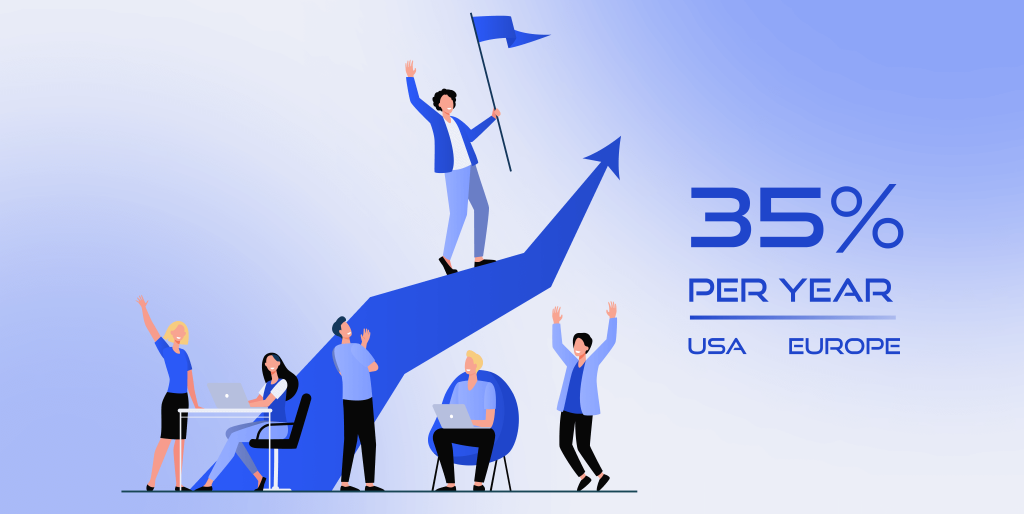 Pros and Cons
Benefits of outstaffing for a company
Saving resources on HR: the employer does not waste time on filling a vacancy because the company itself will select a suitable specialist for them;
The ability to attract real professionals to work on a specific task;
Easy management: you don't have to deal with vacations, sick days, salary payments, compliance with social guarantees.
Benefits of outstaffing for an employee
A way to avoid the routine and constantly work on new projects;
The opportunity to be hired over time if the company appreciates the work on the project;
The contractor values ​​its reputation in the market, so there is less chance of encountering labor rights violations.
Disadvantages of outstaffing
Reasons, why companies do not always use the services of outstaffing companies, are:
Potential communication problems between the company and the employee. Are you familiar with the situation when a new person needs to first understand the project? And in the case when all communication with the employee goes through the outstaffing company, this can significantly slow down the speed of task completion.
Lack of motivation. Permanent team members can sometimes count on loyalty from the management, receive bonuses and features for achieving KPIs. An outstaffed worker simply receives a fixed wage. In addition, this type of labor relations is not suitable for employees with a patriotic type of motivation and companies trying to form a team of loyal fans of their brand.
Outstaffed employees have the highest risk of burnout.
Conclusion
Outstaffing is a convenient option when it comes to dealing with lack of specialists, but you have to implement a project, or you don't want to spend time and search for freelancers. You can say that there's barely any difference between conventional and smart outstaffing.
However, smart outstaffing works out better if you, as a business owner, need experts that are ready to work with you for a long period of time and invest their skills and maximum knowledge to help and improve your product. Conventional outstaffing is good if you have a clear task and implementation plan, but you are a small company and don't have enough employees in your staff, but you need to get the job done.