SEO and promotion are based on particular key performance indicators for websites. And it's not just about traffic. You need to track all of the most significant site performance metrics to evaluate the efficiency of an advertising campaign, marketing techniques, and SEO. This will enable you to make mindful decisions and keep everything under control.
What are these indicators? How can you measure them? We are going to cover all of these questions in this article.
What is Website KPIs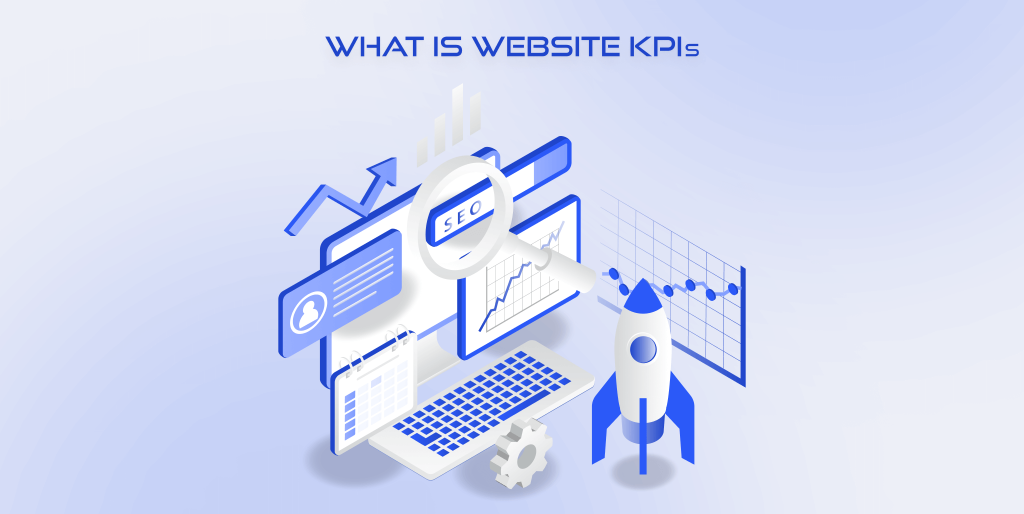 KPIs (Key Performance Indicators) are a set of indicators that show how well a website is performing in relation to its stated goals. The right selection and monitoring of web KPI are critical since it allows you to assess the site's commercial impact, establish whether a particular marketing channel is more profitable, and answer a range of other critical issues.
Without efficient management, it's difficult to imagine a thriving business. But what good is management if it can't be measured? Web KPI metrics are determined by the scope and aims of the organization. Web analytics provide a number of various indicators to monitor, and keeping track of them all can be difficult. Furthermore, experts say you don't need to track all of the accessible indications. It's enough to identify a few key KPIs that will keep you informed.
Basic Website KPIs to Follow
Bounce Rate
When analyzing statistics, the number of visits, traffic sources, keywords, and, of course, the bounce rate are all critical aspects to consider. The bounce rate of a website is the percentage of visitors who only view one page during their visit. This is one of the most important website key performance indicators that simply shows how long people stay on the same page from which they came.
Bounce rate is one of the most misunderstood indicators. It displays how many times a user left the site after reading the landing page. Google Analytics calculates the bounce rate for the page and site. Examine the bounce rate of your pages in your analytics data to identify which ones have the highest bounce rates and experiment with different options to reduce those percentages.
A high bounce rate indicates that many users are abandoning your site without checking out what else you have to offer. This could point out that the user interface is broken or that the page contains irrelevant content that doesn't completely match the user's query. Slow website loading and difficult navigation can also contribute to high bounce rates.
Unique Website Visitors
Another important website performance KPI is unique website visitors. Unique site visitors are those who come to your site for the first time during a certain time frame. These visitors are only counted once, even if they have already visited the site. This important site statistic is determined by the user's IP address in combination with browser cookies.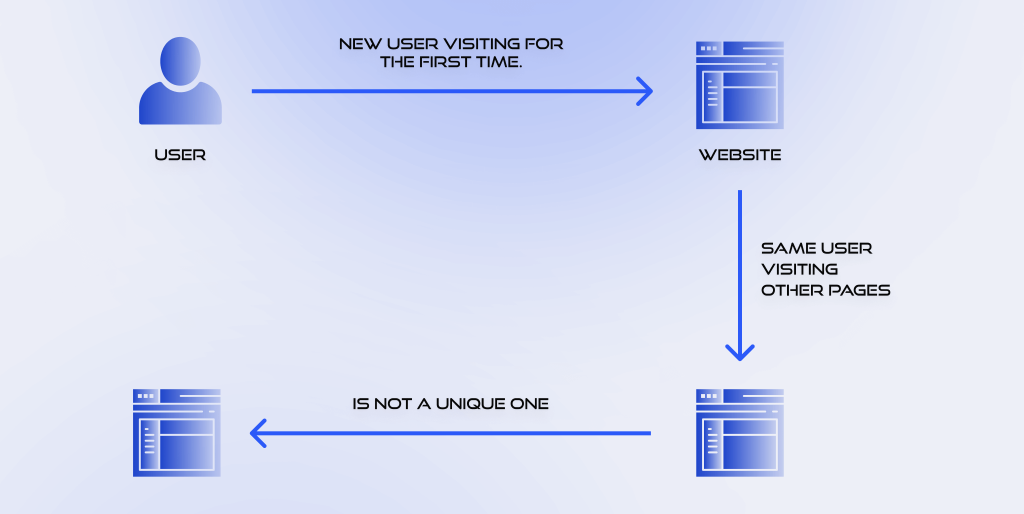 As a result, even if a user visits the site 50 times, they will be counted as a single unique visitor. They will be treated as a new visitor if they visit the site using a different device, such as a smartphone. The analysis of online traffic over time benefits from unique visitors. You'll be able to track page views and figure out what's causing them to fluctuate.
Pages Viewed Per Session
The number of pages a user visits during a session is an important metric. It reflects how convincing your content or product is to customers. Pages per session can be used to keep clients or users engaged, evoke their interest, and encourage them to take the next step. This KPI is required to determine the attraction in your resource.
In general, the higher this value, the better for you. A high value indicates that visitors enjoy the site, find it useful, and believe it is worthy of their time. Visitors who view only one page and spend little time on the site, on the other hand, can be considered a wake-up call.
This parameter is particularly important for online stores and content websites. The number of pages viewed is insignificant when it comes to services or a help desk (and search engines know this). As a result of analyzing the number of pages viewed, you should always make changes to the features of your site, as well as its focus. A small number of pages viewed on the site does not always indicate a problem. As well as the session's duration. This information can then be used to improve performance, which will ultimately lead to better interactions, new customers, revenue, and conversions.
Average Time on Page
The average session time on-page is the average time spent on the site. The average session time per page, like the bounce rate and page views per session, represents how long users stay on your site. When analyzing the user experience, content quality, and relevancy, this is a crucial measure to consider. It's also possible that the average session duration is off: someone might open your site in a new tab but never engage with it. The session will be extended in this case.
It may appear like 2-3 minutes is a short period of time. This, however, is sufficient for the user to read the content and engage with the website. The user is actively engaging with the information if the session time is longer. Examine the site's metrics to get a better idea of what's going on. You should keep a close eye on traffic channels to observe which ones generate the most visitors.
Top Landing Pages
See how your site's visitors interact with it by looking at the Behavior reports. The Landing Pages report can help you figure out which pages users are most likely to visit. The site landing page is the first page a visitor sees when they reach the resource. The Landing Page analysis can assist you in evaluating incoming traffic from various channels, determining which pages bring the most traffic and which pages convert simple visitors into leads and customers, as well as identifying weak and underdeveloped areas. One of the best solutions to improve your landing page indicators is to run an A/B split testing to see what are the critical points you have to work on.
Top Exit Pages
When do the majority of your site's visitors leave? When is it required for them to register to complete a transaction? Or maybe they leave the store once they find out how much the things cost? By analyzing client exit points from the site and then enhancing the resource, you can find the underlying reasons for poor conversion.
There are real problems in organizing online checkout if the user leaves these pages:
Cart;
Registration;
Placing an order.
This indicates that visitors are interested in the product but are unable to complete the transaction owing to issues encountered throughout the transaction.
Organic Traffic
Organic traffic refers to people who come to your website without having to pay for them. They type their request into the search field and then navigate to your website (if they think that you can answer their request). The number of targeted activities increases as the flow of the studied type of traffic is stable. The mechanism of operation is simple:
A person interested in a particular offer opens a browser;
They enter different keywords;
They select a site that meets their requirements and given parameters.
This type of user does a specific activity that generates profit, high conversion, and other benefits for information or commercial resource. It's important to remember that SEO traffic can be attracted to a site using both external and internal optimization methods. After all, studies by research agencies show that users are more likely to choose resources from the top ten search results. The lower a site ranks in the search results, the harder it is to get organic traffic.
Domain Authority
The Domain Authority (DA) score is a Moz-created website score that indicates how a domain will rank in search engines. It can have a range of values from 1 to 100. This statistic assesses your complete website and is dependent on some different factors.
Domain authority is a site's ranking in comparison to similar domains in your business. It's beneficial for you if your site has an authority score of 40 and your nearest competitor has a score of 35. This domain score indicates that your site is more likely than a competitor's to appear higher in search results.
Search Engine Ranking Page (SERP)
The search engine results page works as follows: when someone types a term into a search engine, the web will fetch the most relevant listings of web pages based on keyword rankings. These results could be organic search results or Google advertising. If a page ranks naturally, it indicates that the content has a good keyword strategy, or that your SEO strategy is functioning. Keep in mind that a very effective marketing strategy must include both Google Ads and organic search.
There are numerous advantages to ranking on the first page organically. First, users will consider a page that comes in the top three search results as a reliable source. This SERP ranking distinguishes the page from its competitors as an industry authority figure. Aside from that, it's simple to maintain a high rating once you've achieved it. This website will also be viewed by search engines as a trustworthy source of information, assisting in the long-term maintenance of this ranking.
Conversions and Conversion Rate
Conversion is defined as the ratio of users who completed the desired action to the total number of visitors. The greater this indicator is, the better the site conversion and the better the site promotion outcomes are.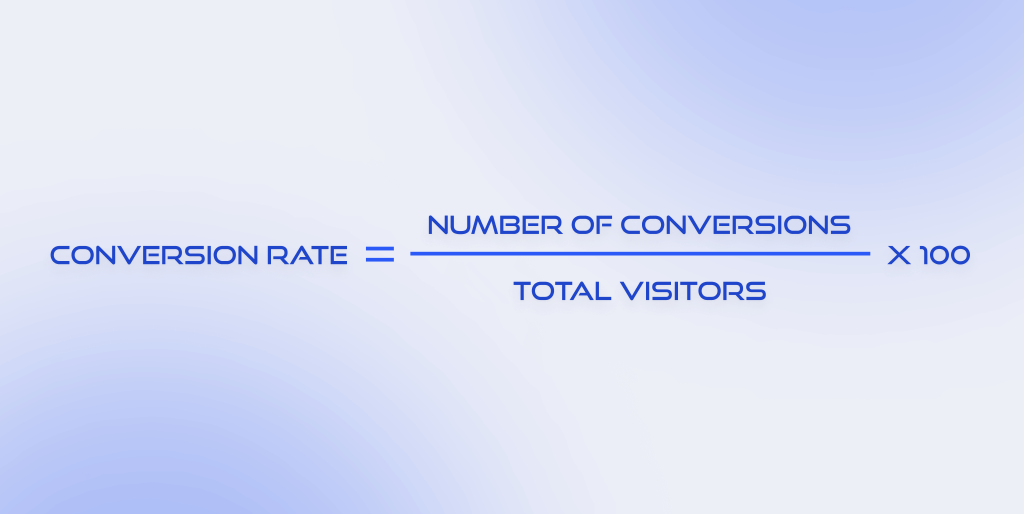 Conversion is determined based on the targeted actions of site visitors, such as registration, purchase, subscription, file download, and much more. Conversion is one of the most essential key indicators that show that the work done on the site has a favorable impact on the sale of goods or services.
Conversion data is evaluated both as a whole for the entire site and for particular pages or sections, allowing you to determine the project's strengths and weaknesses for a single "link."
The Right Website KPIs for You
Key Performance Indicators (KPIs) assist you in identifying the most important goals and determining how well your business is progressing toward attaining them. Every business has its own set of KPI criteria. To determine what is best for you, consult your SEO manager or hire a digital marketing agency for getting full service.