Local business owners keep spending lots of money and resources on their marketing campaigns but forget about the most pivotal instruments for boosting local businesses.
Think it yourself, googling a business, a place, or a product, has become an everyday practice for most of us! Even if you keep an active presence on many social media, you shouldn't underestimate the importance of your presence in Google My Business. Google search is commonly a go-to decision factor for many consumers, and you may lose many potential buyers without using its potential.
The statistics claim that around 90% of users simply choose the first-page result.
What is Google My Business?
Google My Business (GMB) is a free instrument for local businesses and organizations. Moreover, it's totally free! GMB provides unique marketing solutions like managing Google Maps and Google Search representation of your business. In plain words, it's a catalog that shows your company's name, address, link to the website, social media, working hours, and contact information. Recently, GMB has also added features that allow you to share your upcoming events and write articles.
The main goal of using GMB for users is to write reviews and share their experiences.
To grant access to managing your GMB profile, you need to confirm your business data by creating your account or verifying ownership for the already existing location. Even if you're an owner of an online business, creating a GMB profile can bring you many benefits.
How does Google My Business Works?
First of all, you have to verify your ownership of the business or create a new profile. GMB gives you the opportunity to create a one-page website that will lead more users to your business. After creating your account, you can add and edit such information as frequently asked questions, relevant keywords, calls to action, pictures, or videos.
Local search listings are always shown in the first place in search results. Moreover, when a user searches within something local, Google My Business results are displayed in three various sections: Google Maps, sidebar, and local results. Another benefit is that customers can check your website, social media, or contact info right away, which increases the potential for conversion.
Local search listings commonly vary and depend on the IP address of the researcher, so there's no definite way to set up your place in the search results.
Reasons why you should start using Google My Business
1. Presence on the web
Being present in the digital world has become essential for every business in the last two decades. In this hustle-bustle world with planned meetings, more and more users research places before visiting them, and the chances of attracting spontaneous visitors are getting lower with each year.
Let's assume a user types "best manhattan coffee shops". As we can see, at first we have a paid Ad, then top-3 Google My Business listing, and only afterward — the organic search results. GBM is a great and, what's important, free way to build your virtual presence and attract new customers.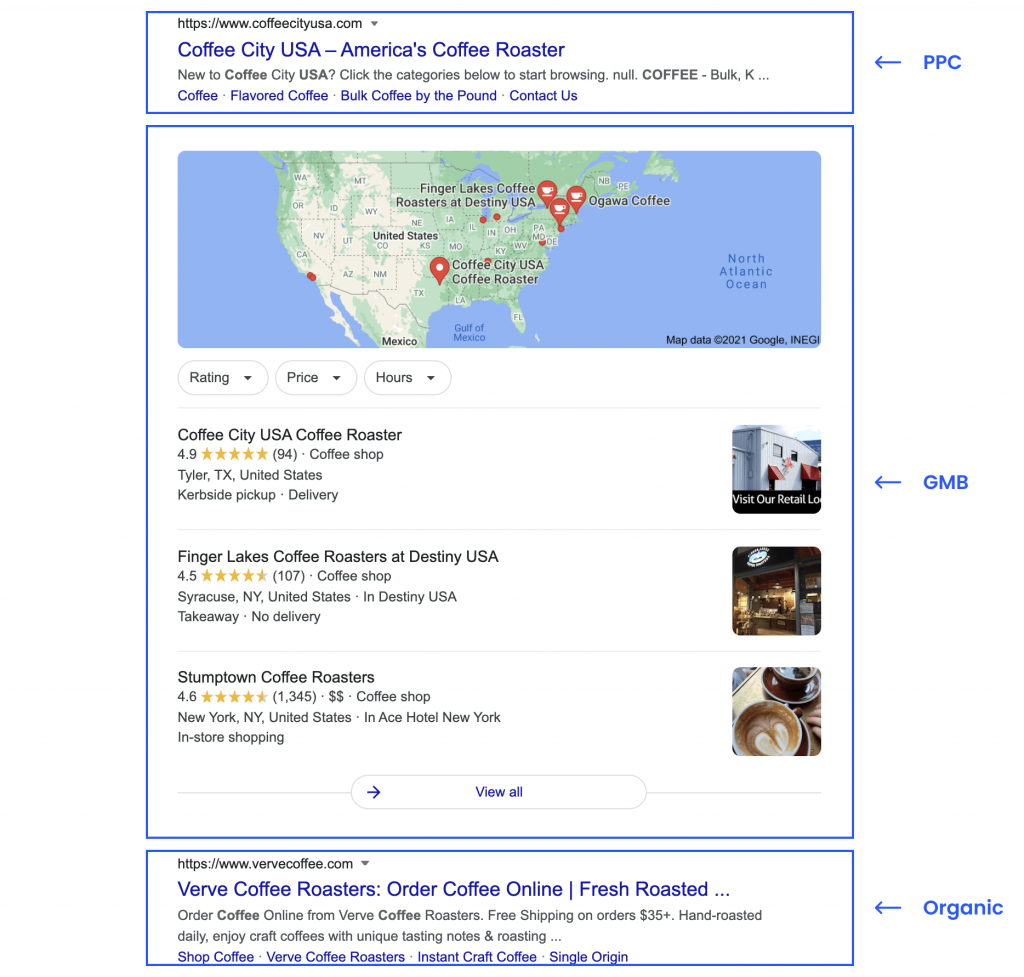 2. Relevant information for users
Google my business enables you to share significant information with users. For example, you can tell about your menu updates, upcoming events, or business anniversaries. Perceive GMB as another option or channel for communication. Keep in mind that you can also add calls to actions and related keywords.
3. Builds connection with the audience
Google has created an incredible opportunity for communicating with visitors. GMB messenger helps to chat instantly and reduce barriers between clients and businesses. For example, if a user wants to create a customized order, he can simply write about the nuances to you!
4. Increases credibility
Your review rating matters! The study we talked about before indicates that 90% of customers always read reviews before a purchase, and due to psychological factors, trust them as much as personal recommendations. Secondly, if your profile has excellent reviews, consumers are ready to bring you significantly more revenue, than a business with just good reviews. Monitoring your reviews helps you boost your profile and allows you to track the total efficiency of your business and detect all the inconsistencies that require improvement.
5. Free analog of Google Ads
As we previously mentioned, the GMB listings pop up even before the organic search results, and straight after pay-per-click ads. This means we can potentially view GMB as an opportunity to get free promotion on the first page of Google results without implementing lots of time and resources into it.
6. Grow your traffic and conversion
GMB will help you to enhance your business recognition and attract new leads to your website. As indicated in the BrightLocal's research, 84% of users are not looking for a specific company, but for a product or service. Accordingly, only 36% of users are looking for a direct business name. Think it yourself, when user researches new restaurant or shop and your business pop-ups in the search, they become eager to learn more about your business, visit your website, review your offers and make a final decision.
How to Optimize Your Google My Business Page
When you'd already created and confirmed your ownership of Google My Business Page, it's time for optimization! Make sure that you'd comprehensively described your business, fill out all the available forms, and chose the right category.
After people have discovered your business, they would like to get more detailed information, for example, review your website, working hours, or contact info.
The competition is getting more intense, and you need to keep up! Here are some tips on how to increase the efficiency of your Google My Business page.
1 Add photos
When users see pictures of your interior, team, products, or happy buyers, this encourages them to be empathetic. Adding unique photos helps to humanize your business and make it stand out amongst monotonous competitors. As for now, you can add only 25 photos to your location. But no one said that you cannot update them and mingle new seasonal photos when needed. For example, you can update your profile to show the beautiful Christmas decorations, or how your team carves the Halloween pumpkins.
2 Give feedback immediately
According to the previously mentioned statistics, 20% of users expect to receive a response to their review within one day. The faster you'll provide feedback, the better!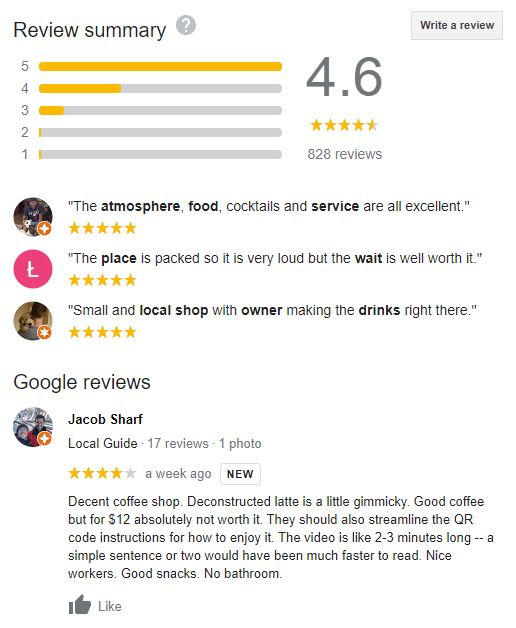 3 Learn how to manage negative reviews
Guess we've all had some negative experiences in our lives, and sometimes we're not in control of the circumstances. Managing negative feedback is a kind of art itself. Pay special attention to those who remain dissatisfied and do your best to gain their affection. Treat them with gifts, discounts, or special offers, and in no way ignore them or delete their feedback.
When a company publicly manages negative experiences and does it with dignity, other users feel valuable and gain more trust towards the company.
4 Update regularly
Staying relevant is paramount for capturing customers' attention. Use your GMB potential to the fullest and add articles or event announcements. The content of your article will be shown in Google search results and on the map.
To create a new post, you need to approve your account first. You can write 300 text symbols, add an image and create attractive CTA such as "Buy now", "Learn more", "Reserve", etc.
Creating posts allows you to promote your upcoming events, notify customers about any changes, share relevant content, and emphasize special discounts or offers. The maximum lifetime of the post is 7 days before expiring. Keep in mind that you have to update your posts every week. If you create a new post as an event announcement, it will expire on the final date, even if it hasn't been a week.
5 Review your competitors
Research your competitors and analyze their best practices. Being aware of new features and keeping up with the market sometimes can be hard, that's why you need to live up to date.
Reviewing your competitors also allows you to identify potential issues in your field and learn how to avoid them in your practices.
6 Add special offers
Special offers are your marketing ace in the hole. This psychological phenomenon is incredibly effective for all kinds of businesses. Google My Business provides you an exceptional opportunity to create offers that will be displayed near the top of your Business Profile. To create an offer you need to enter a title and duration. Optionally you can add photos or videos, links, terms, and coupon codes.
7 Support social awareness
Many business owners already understood the importance of this point. If your business is a coffee shop — provide discounts for those who bring their cup with them, or use eco-friendly compostable cutlery. Take part in building social awareness, create special offers, and send some revenue to charity organizations. People love supporting brands like this, moreover, kindness and awareness should be fundamental for building any kind of business in the 21st century.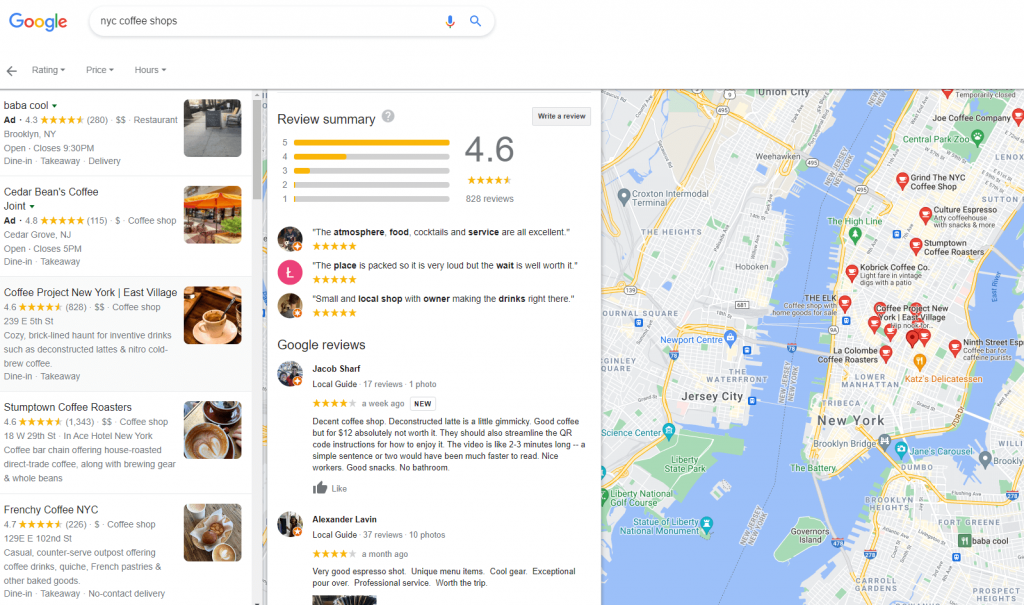 Conclusion
Local marketing has many specific aspects that need to be included. Take your time and conduct a proper setup of your Google My Business profile. GMB is one of the best ways to promote your business for free, and that can give you an exclusive level of new visitors. If you need help with optimizing your Google My Business page, don't hesitate to contact BrambmlingTech. Our team of highly qualified marketing professionals is always ready to help you.