Before we begin, we would like to use the example to explain why outstaff concept arose. Given that the global economic crisis comes unexpectedly, and these dark days are coming for entrepreneurs, and owners of small companies, there is a problem with the monetary question of salary payment to state employees. Indeed, a monthly salary did delay until half of the employees would have been off the firing list. What to do? Let's take a look.
Outstaff: Сlear Terminology and Standards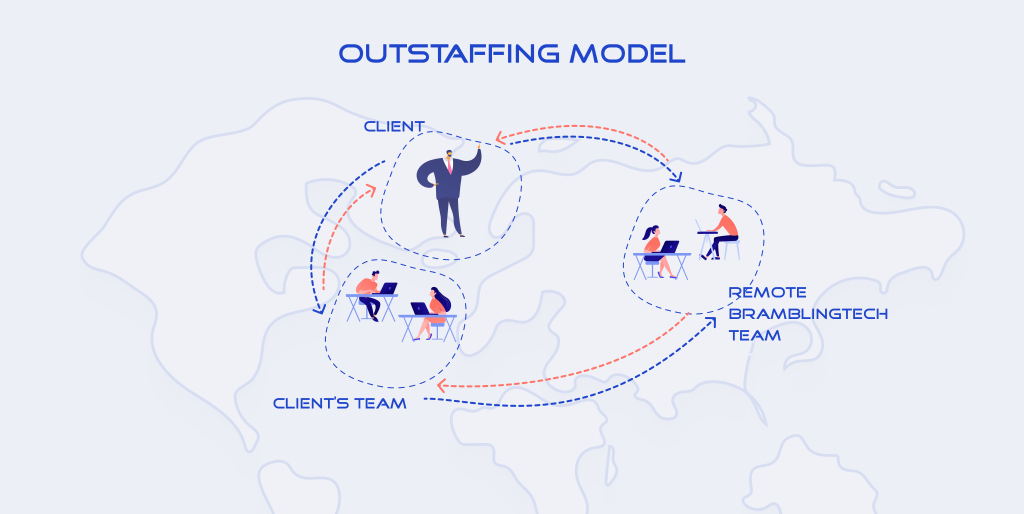 Outstaffing is a popular model of remote short-term hiring of an employee who will fulfill all the tasks, duties, and requirements for your company and clients, officially in the company of outstaffing services. The customer buys a team or employee for a month or more in advance to complete the plan. If you have decided that you want to sign a contract with an outstaffing company that temporarily leases its employees, then consider the question in more detail. Moreover, there are different types of outstaffing. For example, likewise a new model of smart and conventional formats of outstaffing.
Fixed Rate: Сlear Terminology and Standards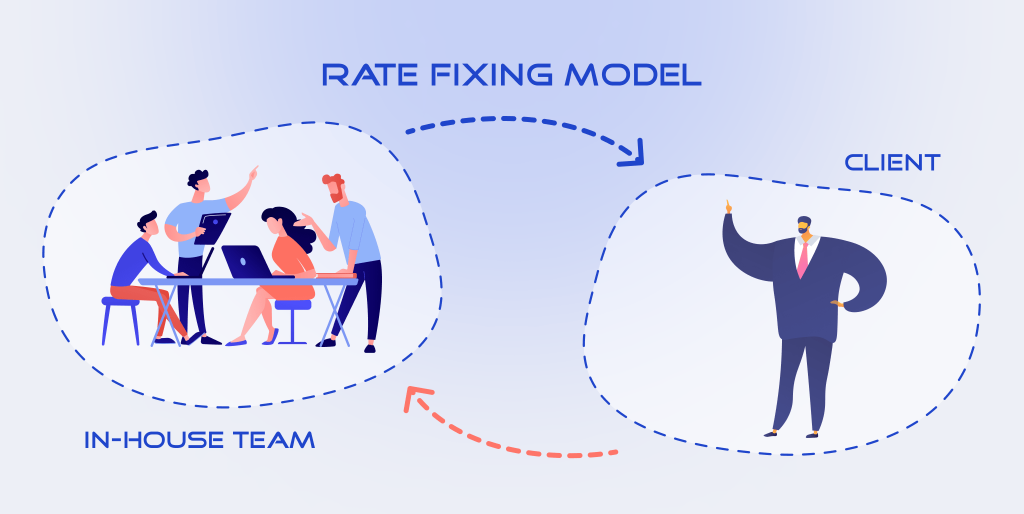 Rate Fixing is an equally well-known model of the relationship between the customer and the contractor when the cost of labor and the project period would fix in advance. First, your client makes the minimum prepayment for the service, product, and work, and then after all the adjustments already pays the complete value. Often it is initially fixed in the contract.
The emergence of the outstaff as a professional sphere of activity
According to a study conducted by PricewaterhouseCoopers, about 81% of American companies today employ temporary workers, and in some European companies, the staff is 80% staffed by recruitment agencies. However, it was not always like that. The emergence of the outstaff is closely related to the 1960s, with little success in the USA from freelance entrepreneurs. Since the advent of the 1990s, recruitment companies have taken over outstaffing. Because of doubts and low confidence, the American Small Business Administration (U.S.S.B.A.) is increasing the number of laws that regulate employment by 60%, focusing on protecting workers' rights.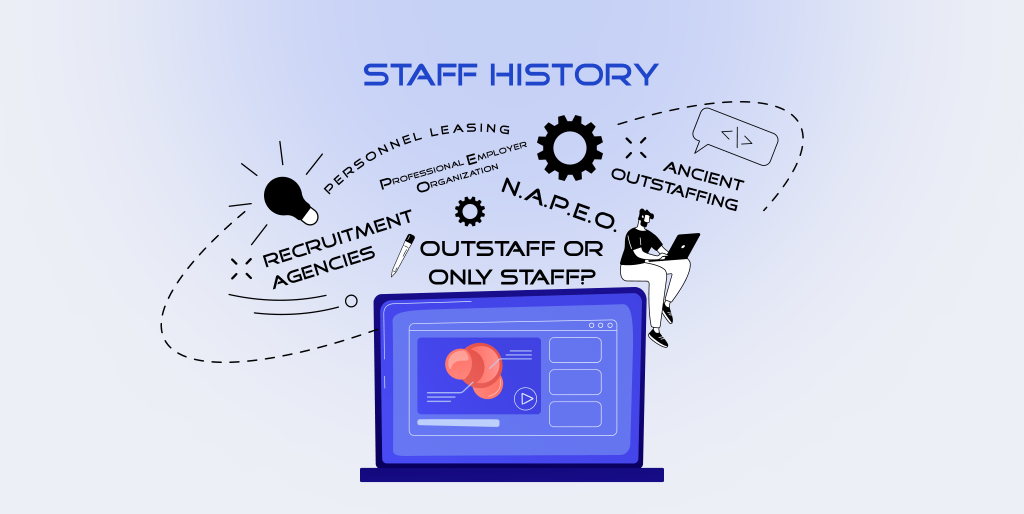 Of course, such a situation did not suit entrepreneurs, although what to do, because the demand went strong. And now outstaffing is widespread, and most importantly, a fully legal service with the best solution for saving money. PEO or Professional Employer Organization is busy with professional presentations in this field. Based on open data from N.A.P.E.O. (National Association of Professional Employer Organizations), 700 companies already operate the PEO system in more than 50 states. Moreover, every year their number rises with the maximum speed, and the income is more than 50 million U.S. dollars annually.
What are the purpose and mission of outstaff?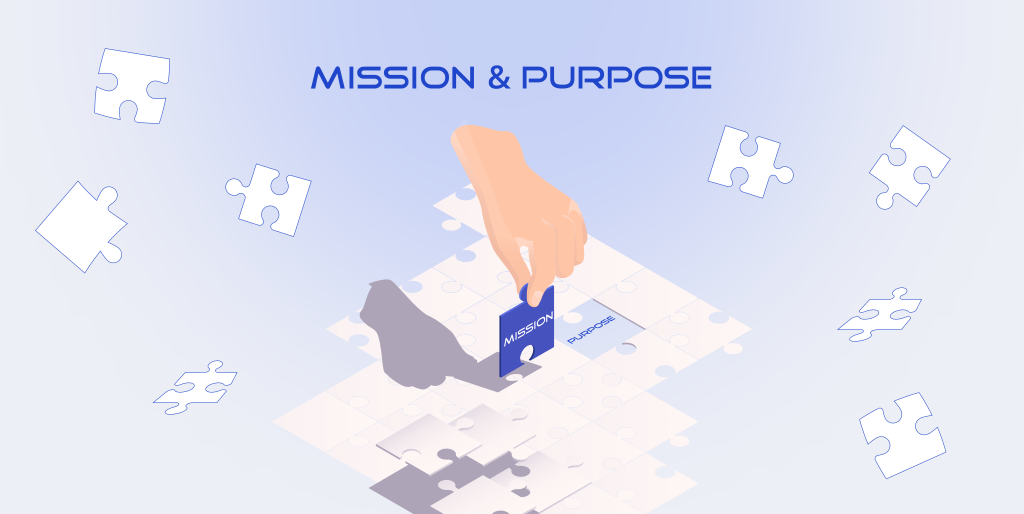 The whole point of outstaffing is very simple. An outstaffing company provides the temporary services you sometimes need, without keeping extra employees on the staff. For example, accounting questions, customer service, or even delivery can be transferred to the authority of temporary performers, wishing to focus on more important business processes. It always catches unawares. Likewise, the mission is to help entrepreneurs invest in the future development of the company in the European and American markets, where it has been sitting for a long time.
In which areas outstaff introduced?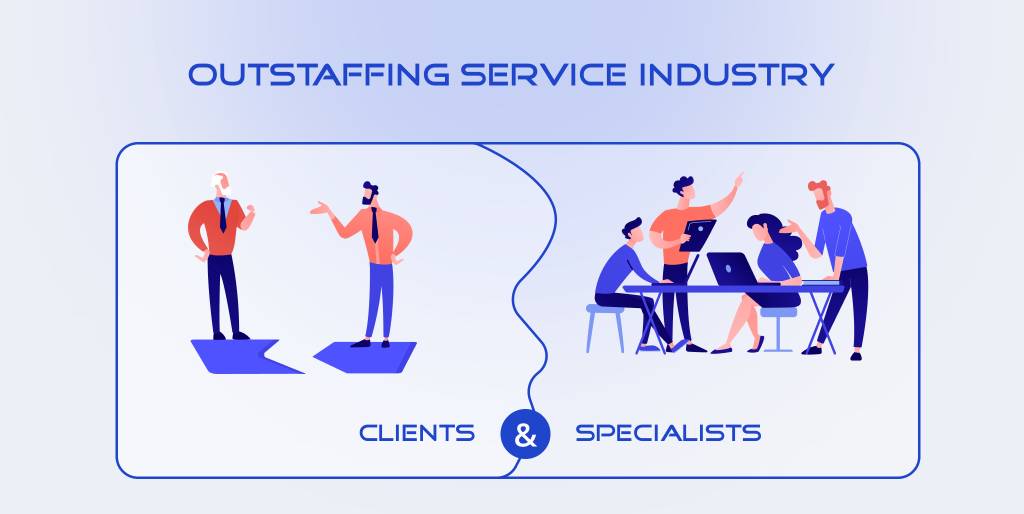 For IT-professionals
Modern IT-outstaffing is suitable for professionals in development, design, and advertising for a web product, application, or even service. Perhaps you need to get different experiences, not be tied to the customer's company permanently, and meet a new team. It is also a great opportunity for professionals from different parts of the world, because the cost of your services, which is the most for your region, can be minimal for the area of the customer. In the end, constant attempts to get a job, to pass probationary terms and test tasks in the past, if you have joined an outstaffing company.
For Small Business
Often a start-up business needs more opportunities to hire a fixed-rate professional permanently. This is not an organic solution for your income. Moreover, is quantity always equal to good quality work? For example, if you manage a small company that sells landing websites. However, you can not afford to hire a good specialist who would raise your niche and help at the start. Sometimes a really smarter solution is to get temporary services. Cheaper exactly.
For Big Business
Whereas owning a large business and several employees, there is no point and benefits to increase the number of employees because of the desire to update the priorities and profile of the company to raise the level of the company and bypass competitors. It is also about the delegation of records in inspections, and minimization of taxation, because the fewer employees, the lower the tax rate and attraction of prospective investors.
For Delivery & Supplier Services
Fast, reliable, and correct delivery and supplier services are 90% successful for your business. It is, therefore, important to pay sufficient attention to this process so that your customers can continue to trust you. It is straightforward to make efficient deals through an outstaffing company. Furthermore, it is really difficult to train the existing staff in working with new and expensive equipment, transport, logistics operations, and supplier communication.
Strengths & Shortcomings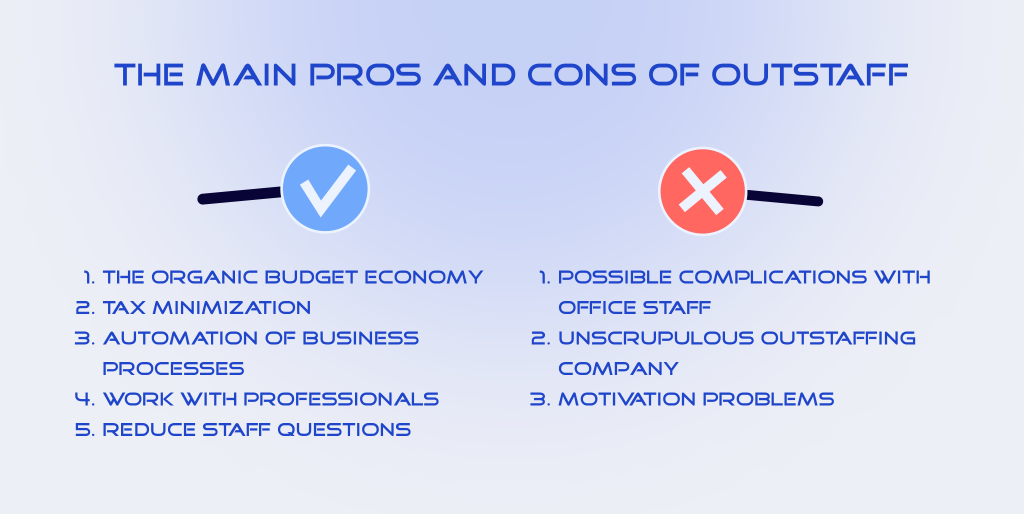 First, let's talk about the benefits of leasing personnel and outstaffing companies:
The most organic decision for your budget. It's cheaper to pay for temporary staff than to pay your regular team monthly.
Tax minimization. The fewer employees in the office, the smaller the tax.
Automation of business processes. Essential to increase the speed of execution of tasks.
Opportunity to provide the performance of work to professionals. Maximally eliminate the execution of tasks from amateurs.
Reduce the burden on the accounting and staff questions. The company is responsible for the recruitment, registration, and dismissal of employees.
In the end, of course, let's talk about the downsides. And several reasons why companies don't use outstaffing services:
Possible complications during communication with office staff. It's OK. We're all different people, with individual values and business process visions.
An unscrupulous outstaffing company. You should be very careful about the company's selection and its license.
Motivation problems. Employees you have temporarily hired may feel a lack of motivation, rigor from the customer, and too intrusive vigilance.
To sum up
An outstaffing system that will help you save your budget. Based on the above, advantages and disadvantages can be concluded in favor of the introduction of such technologies in your business. BramblingTech can help you decide and tell you what you are interested in because we have 3+ years of experience in providing our technicians to the outstaff. This will help you optimize your processes, reduce your spending on permanent employees and get ahead of your competitors.