The 2020 lockdown led to a boom in eСommerce, which was already growing steadily. In some areas, switching to online business is the only way to keep afloat. In others, it is an opportunity to reach an additional target audience. Providing that, in 2022, online shopping revenue is expected to be $6.54 trillion (up from $3.53 trillion in 2019). To catch this fast-paced train, it is important to consider the needs of the audience and current trends in eCommerce marketing. How about eCommerce content and commercial copywriting? Let's take a quick look.
What is eCommerce Copywriting?
Ecommerce copywriting is everything you (or your content manager/copywriter) write for an online store. It can be a product description, opinion, review, press release – anything that might engage and persuade a potential customer to stay on the website and make a purchase. In Internet marketing, selling texts are used wherever you need to sell something. Selling text highlights the benefits of services, goods, or the company.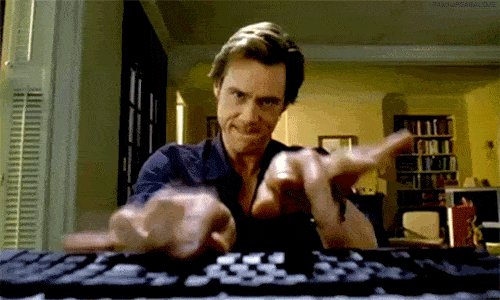 But what's so special about eCommerce content? Is it more specific? Yes, it is. Commercial writing is more informative and converts a reader into a client. David Ogilvy, a true king of copywriting once said: "Tell the truth, but make the truth fascinating". And how can you make eCommerce product content fascinating? Follow the tips below to transform writing into a powerful tool of digital marketing.
How to Write eCommerce Content – Best Tips to Follow
We believe that every copywriter has ever thought about how to write a good advertisement for an electronic commerce source. Yes, the struggle is real, and to defeat it, we created a list of the most essential things to remember when writing a text for special purposes like selling things online. So check out our eCommerce website content writing advice and let us know if you like it.
Know Your Audience
Think about your reader and target audience of the company or service you sell. Understanding who is behind the screen is a must if you want your content to be successful. Are they newbies or clients? Are they visiting your site for the first time or have been familiar with your product for a long time? What problem does the visitor want to solve?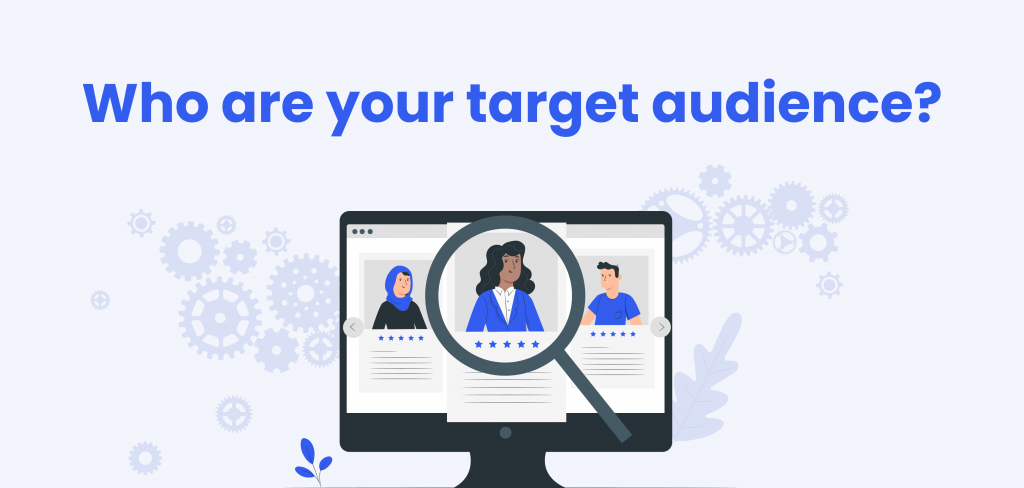 Treat your readers according to the answers to the questions above. Remember to whom you are addressing this message. Before you start writing articles for the site, visualize a portrait of your reader. Let's say these are young entrepreneurs who want to understand accounting for individual entrepreneurs. Or they are wealthy people who are looking for new investment instruments. The style of an article and terms that you can use will depend on the target audience.
Make It Easy
Think about what you want to say and plan the structure of an article. There are two types of storytelling: sequential and parallel.
Parallel storytelling is simple: each paragraph of the article exists separately from the previous one and they can be put in any order. Usually, these are articles with tips and all kinds of collections. You decide which items will be at the beginning and which at the end, but in general it does not matter. You can take some principles as a basis, for example, arrange products by the price increase, and courses by training time.
With a sequential type, it is important to open the topic logically, start from the general and move on to the particular. One thought must flow from another.
Also, there are some tricks to use when writing content for an eCommerce website:
Avoid negative language
You may write down a hundred positive points about the product and it will disappear with one negative word. It is better to transform a sentence that has contrary words into a persuasive sentence. For instance, if you want to say that your brand "doesn't provide" something, instead you can use a positive construction like "we are looking forward to including this option into our services list soon". Your appeal should be gentle and persistent at the same time. Use magic words like "free", "discount", "left", "promotion", offers with clear time frames. For all their banality, they work like magic spells.
Stay original
Remember to avoid unnecessary phrases and specific words. Forget about stamps and bureaucracy. "Our company is the market leader", "unique products", "the best conditions for cooperation", "wide range". These empty phrases have long become boring to everyone. If you want to convey your proposal to the target audience, back up the information with facts and arguments, and turn the advantages into benefits for the client.
It's no secret that people are easier to perceive and remember stories than just information. Stories about customers who managed to solve similar problems thanks to your product, or partners who made thousands of dollars in your team, will interest the audience more than a text listing the properties and characteristics of the product.
Pay attention to word count
Usefulness and precision are especially relevant for selling content. Long "sheets" of text with many pictures and graphic elements not only complicate the perception of information (especially on mobile devices) but also reduce conversion. However, this statement is debatable. Useful, valuable content makes you want to keep reading, even if the text is 10,000 words. In addition, search engines prefer long texts that can be successfully used for sales.
Use Present, Not Future
And one more thing that many of us forget. When you write that your client will purchase your product, use the service and receive some benefits, then you are talking about some kind of future. Instead, point out the present time.
For example, not "get the opportunity to manage your stocks more efficiently", but "a certain percentage of savings on logistics".
Benefits over Features
When Steve Jobs introduced the first iPod, he didn't say it had 3GB of storage. He talked about "a thousand songs in your pocket." That is, he showed the benefit of the product that a person is looking for.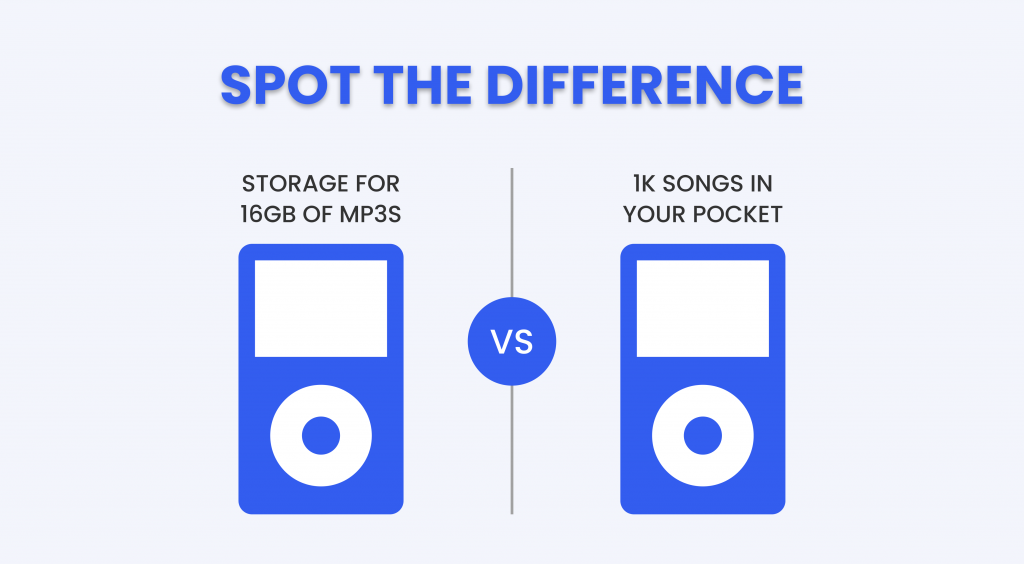 Most creators write about their product touting the characteristics from the side of the seller. It is better to look at it as your potential buyer. Try to understand what pains and problems they want to solve with your product and give them what they want.
Catchy Headlines
Headline text is one of the most effective selling triggers. It must demonstrate a clear benefit, and motivate a person to read the text. To be honest, writing a headline for a sales copy is art. The headline should be bright, catchy, and informative. The main thing is not to lie and do not use superlatives. In the selling text, you can slightly embellish, but you cannot deceive.
Summing It Up
There is nothing difficult in compiling sales texts for eCommerce. You just need to insert your information into the blocks. Don't dump a list of benefits and advantages onto the reader. Find the strongest side of the product and make it the main topic of your ad. If some block does not work out at all, there is no need to "grind" it. Just move on to the next block. The text should look natural.
Think about the design and choose suitable pictures, videos, or infographics. All this will make your content for the eCommerce website more convincing and memorable.