Whether creating a website from scratch or thinking about improving the existing one, you need to understand how SEO works. It will help you get to the first pages of Google search to reach more potential customers when they look for information about your products/services or a topic in your niche.
What is an SEO-friendly website?
In simple words, an SEO-friendly website means that it is optimized for search engines to push your website to the leading positions. It includes usability, the right page structure, quality design, link building, and website optimization. There are a lot of things to do. That's why we recommend you look for SEO companies with a complete cycle of services if you do not have time to study everything on your own.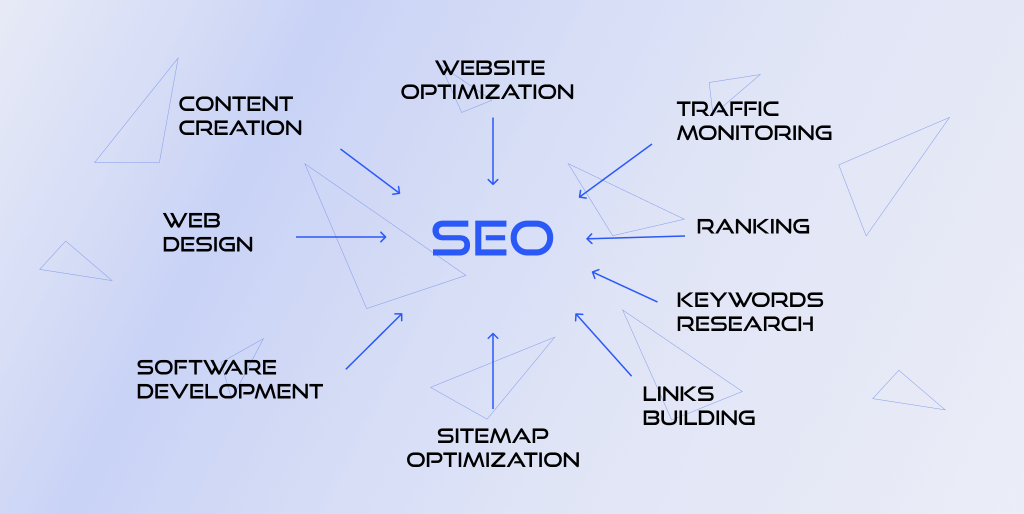 SEO has the same value for small and big businesses. The BramblingTech team has optimized the websites of more than 20 brands, and we have what to say about it.
Let's dig deeper into the most relevant items that will help you understand why SEO is important. 
Benefits of SEO-friendly website for your business
Entrepreneurs would like to have an SEO-friendly website, and they want to know what it brings to the table for business. Let's disclose 7 benefits of implementing SEO optimization.
Improving brand reputation
Users perceive websites that rank high in search results as more trustworthy. It tells them that you provide up-to-date information and that you are one of the leaders in your niche. In addition, they will see it more often, which means your recognition in the market will increase.
Competitiveness
You may have a better product or service than your competitors, but you will always lose out if they constantly optimize their pages and you don't. Having an SEO-friendly website, you will be more competitive and stand out even more from other companies, especially those that ignore optimization.
Valuable organic traffic  
Organic traffic means the audience that comes to your website from search engines and unpaid sources. For example, the user looks for new shoes. When they search for them online, they will visit your website and can buy some of yours. So you save money on advertising.
How to boost your traffic? Here are a few tips:
Create quality content optimized for the target audience and the market niche.
Use keywords with a low competition level. We mean long-tail keywords.
Get backlinks.
Implement microdata format.
Monitoring the data changes
Thanks to such tools as Google Analytics, all metrics are in sight. You can see how SEO implementation improves indicators. There are bounce rate, actions, the number of sessions and visitors, newsletter open rate, the list of pages with the highest attendance, paid vs. organic sessions, page/session duration, and so on. It provides great insights for the next steps in your product or website evolution.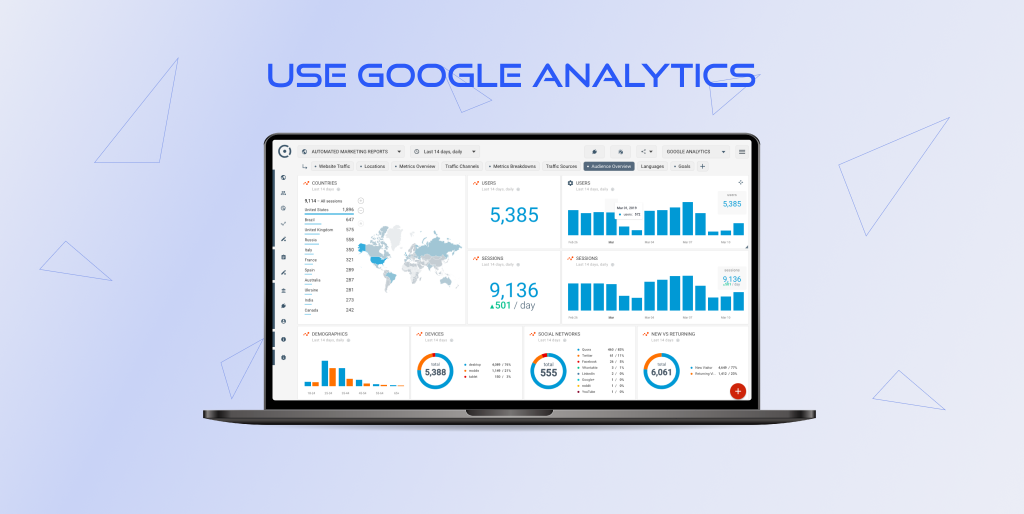 Fast loading webpages
Google pays strong attention to this rate. Slow loading is one of the most common UX weaknesses and is related to bounce rate. The last rate means the percentage of users who left the website. It's a massive waste of user interactions, such as signups, comments, and sales. SEO optimization forces you to keep track of this metric and maintain a high speed. This way, more users will stay on your site and buy something.
We suggest you discover 7 Effective Ways To Speed Up Your Site.
Boost Close Rates
SEO-friendly websites produce low-cost lead generation. Since your web pages are optimized, users can easily find you for keywords without advertising. It means you will attract more leads without investment. Good navigation and the correct structure of the site will allow them to get all the information they need. An attractive and responsive design also helps to retain potential buyers and close more deals.
Powerful tandem with digital marketing activities
Blogs, social media accounts, eCommerce, and other digital stuff help bring the website to leading positions. Also, the combination of an Instagram or Facebook profile and a website increases the number of followers in social media. In general, SEO can be a part of a long-term marketing strategy. It boosts brand awareness and engagement, which improves your reputation, credibility, and trust.
Improving User Experience
Relevant pictures, photos, appropriate configuration, and easy navigation build pleasant impressions and great usability. It turns into more clicks and boosts engagement. Updated content gives an impulse for search engine crawls. As a result, the company receives leads, calls, and messages from potential customers.
If you want to know more, read about User Experience Goals: 10 Tips to Improve Your Website.
Synchronization With Google's Updates
Reaching out to the top-searching results is just one part of the deal. Sticking to trends helps to hold that position. Moreover, you can save your ranking for some months even when your company stops updating the content and improving SEO optimization.
Pay less and give the organic rank
SEO-friendly sites require investments in the initial stages. But unlike paid advertising, they can stay at the top search positions without your participation. By contributing to the optimization of your web resource, you ensure its productivity and organic promotion for a long time.
The PPC model, for example, needs more budget. SEO provides a high ranking in search without spending money day in and day out. It's like a hidden form of advertising with 24/7 consistent promotion. At this point, we need to admit the better returns on investment (ROI) compared to advertising. One of the first places in the ranking gives an idea that the company relates to the top players in the market. It is quite a useful thing for gaining market share, building trust with the brand, and even impacting the whole niche.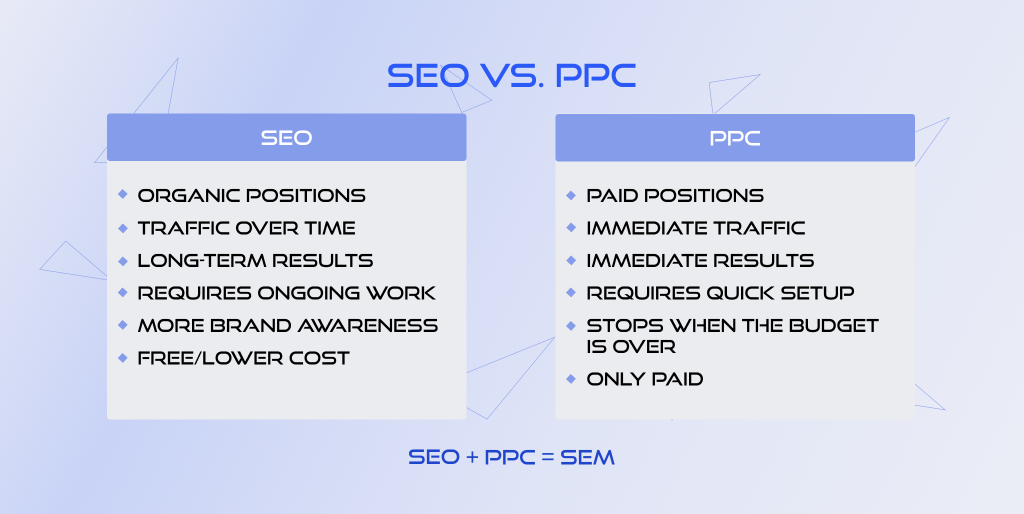 According to different research, just 10% to 25% of users go to the second page. The quality of visitors interested in the product/service is more valuable than just a high attendance. It's not so hard if you know how to get a website to the top of Google. Also, this kind of service is budget-friendly. As a consequence, SEO costs will be more profitable.
Do you want to understand what is wrong with your SEO optimization? We have a solution
The BramblingTech team provides a full technical website audit. You will see all details of our work in the report. This document includes a list of errors and shortcomings. Also, we offer a clear plan of the next steps on how to fix the bugs and weaknesses. By the way, our company usually realizes all pieces of advice by itself. As a result, your website will operate correctly. The search engines will crawl the website easily. Send us a request on the site or write to our email to get more detailed information about this service.
Summing it up 
You need just a few weeks to realize how SEO changes the impression and activity of users. Don't let competitors steal your clients and cut out your income. It's not just a trend or popular topic in marketing. Pay attention to the metrics which will tell you about your needs in general. It's hard to start, and sometimes fear of mistakes can be stronger than the desire to solve the problem. That's why you should trust such a process to a professional team.