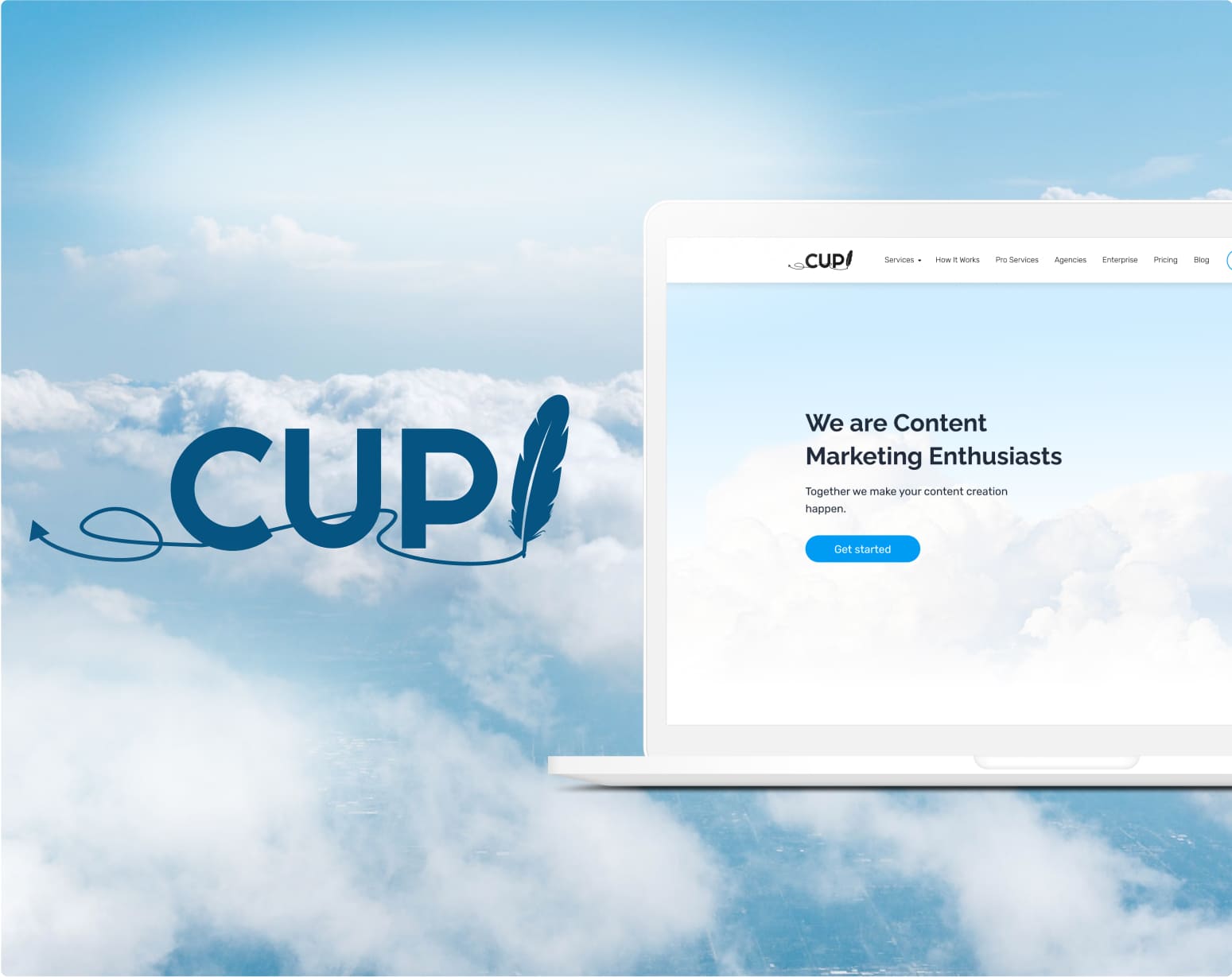 CUPI
COMPANY WEBSITE
CUPI is an internet marketing company website. This is a full-fledged online service for content creation process management. It's a user-friendly, convenient, and informational website for attracting potential customers.
Services:
UI/UX Design: Figma

Front-end Development: Html5, Css3, SaaS, React, JS

Back-end Development: Wordpress, MySql, Laravel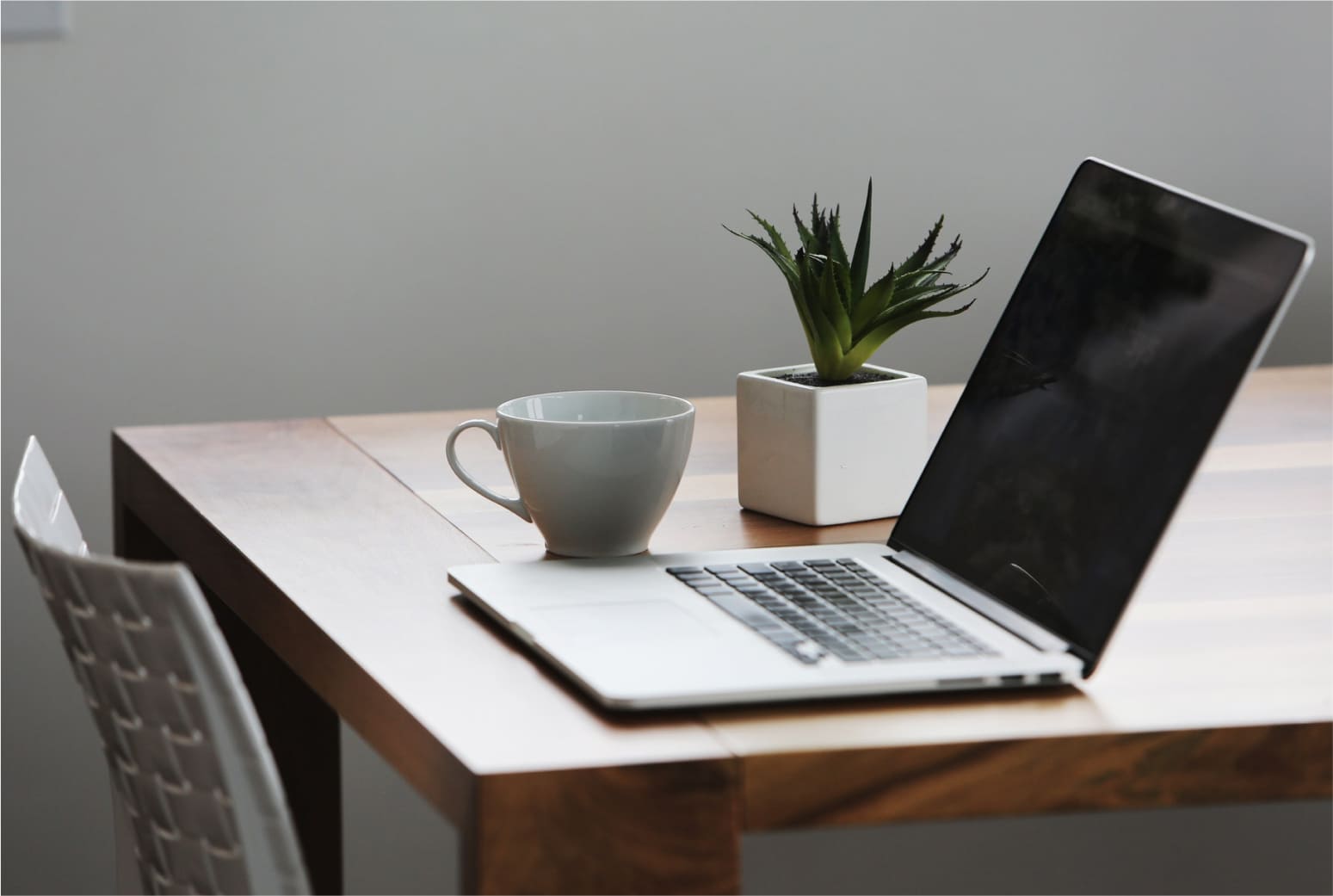 project description
CUPI is a complex copywriting system that manages and coordinates the process of content creation for the client. It consists of two parts: the app and the website. CUPI website is a platform that provides information about content types available, the company's services, industries, and pricing.
Our main task was to create a simple and effective website for potential customers. This includes improving UI/UX and implementing different SEO and design solutions.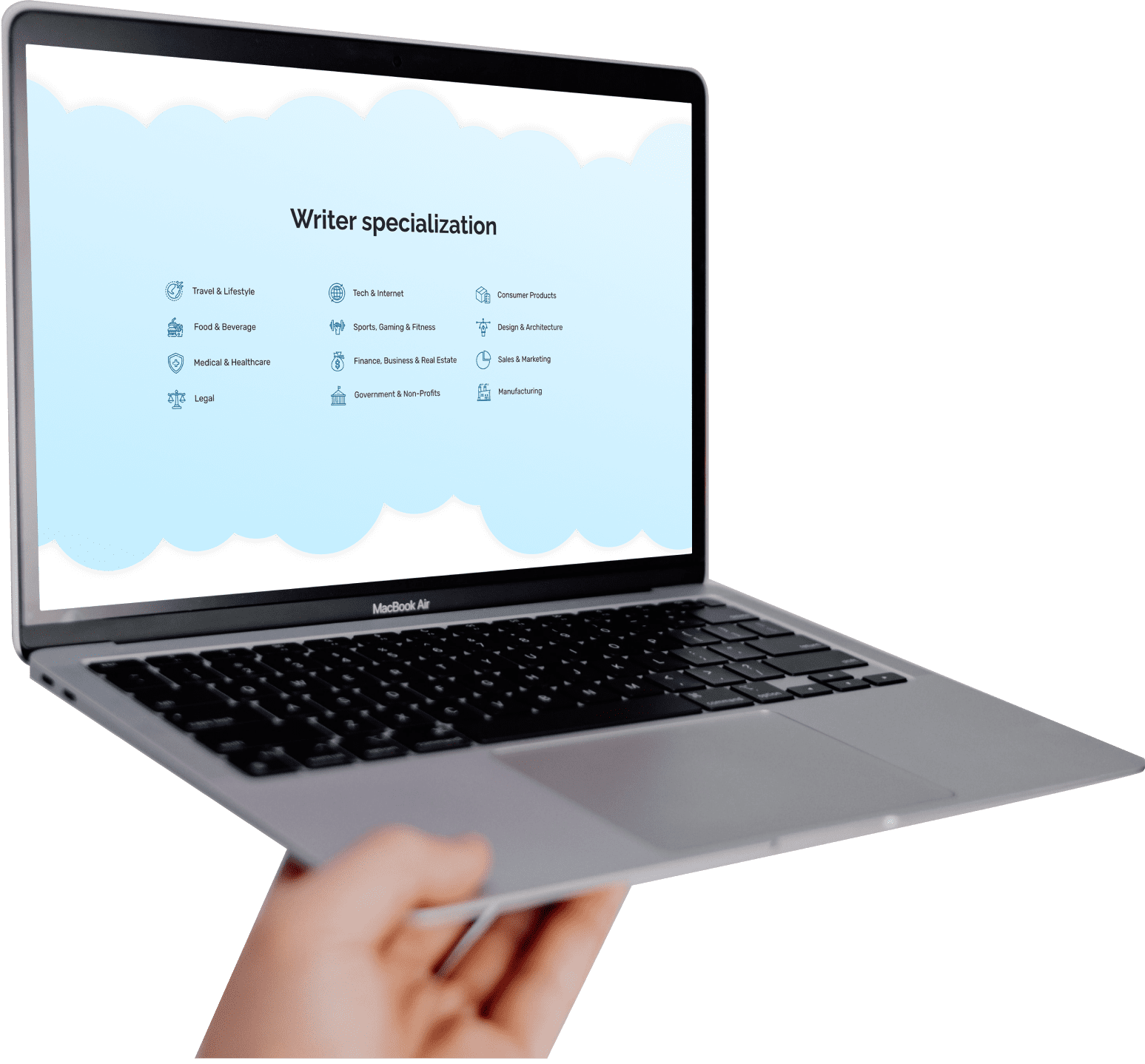 goals
As the site development team, we've used several approaches to create a powerful website and app. We decided to implement a complex of technologies like HTML, CSS, JS, PHP, WordPress, Bootstrap, and SQL.
Moder design.

SEO promotion.

Usability.

Speed.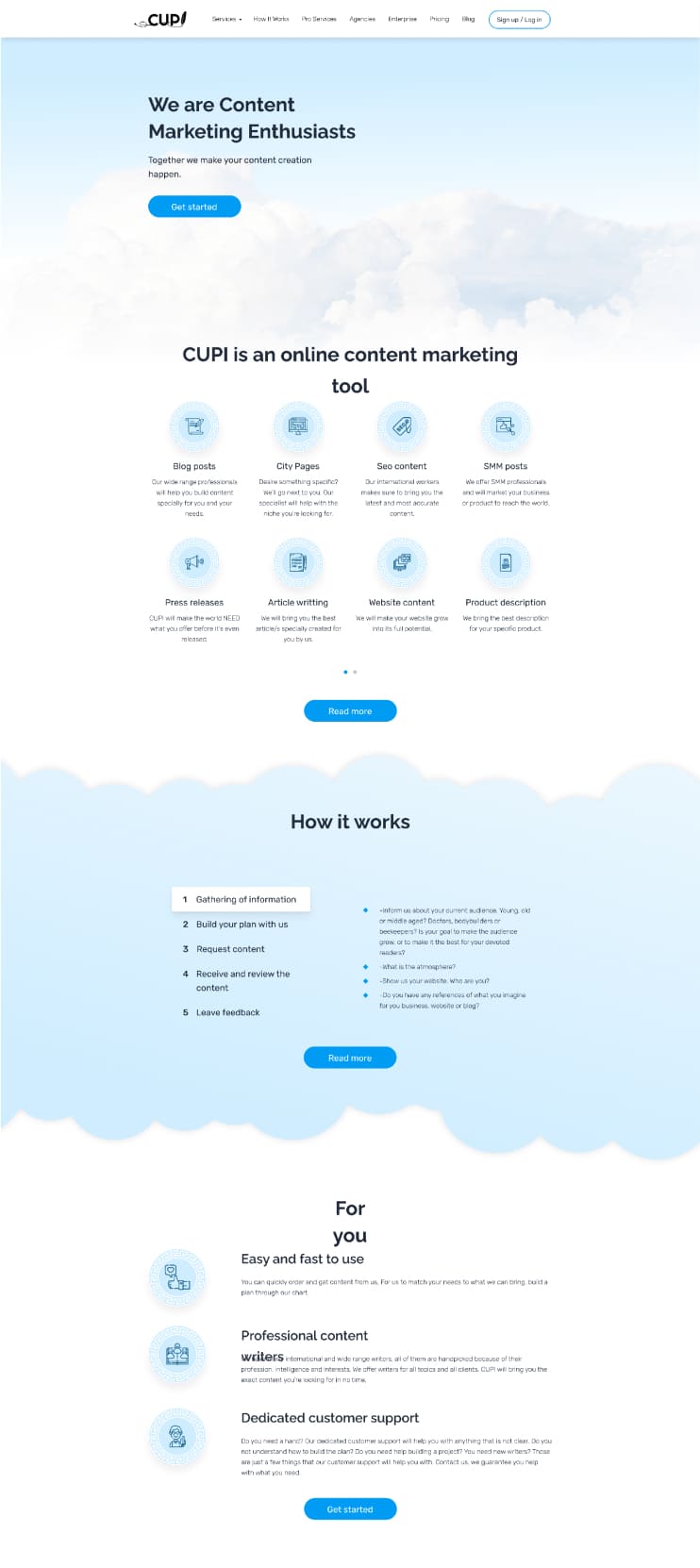 solution
We began by creating a concept of the site because we wanted it to be light and unique. Clouds and a blue-toned color palette were chosen in order to reflect the company's flexibility and simplicity of the service.
We've also taken care of site-specific content optimized with particular keywords, specifically those that represent the areas of content writing and SEO optimization in which CUPI practices. As a result, we got a copywriting service with exclusive branding, easy navigation, and good performance.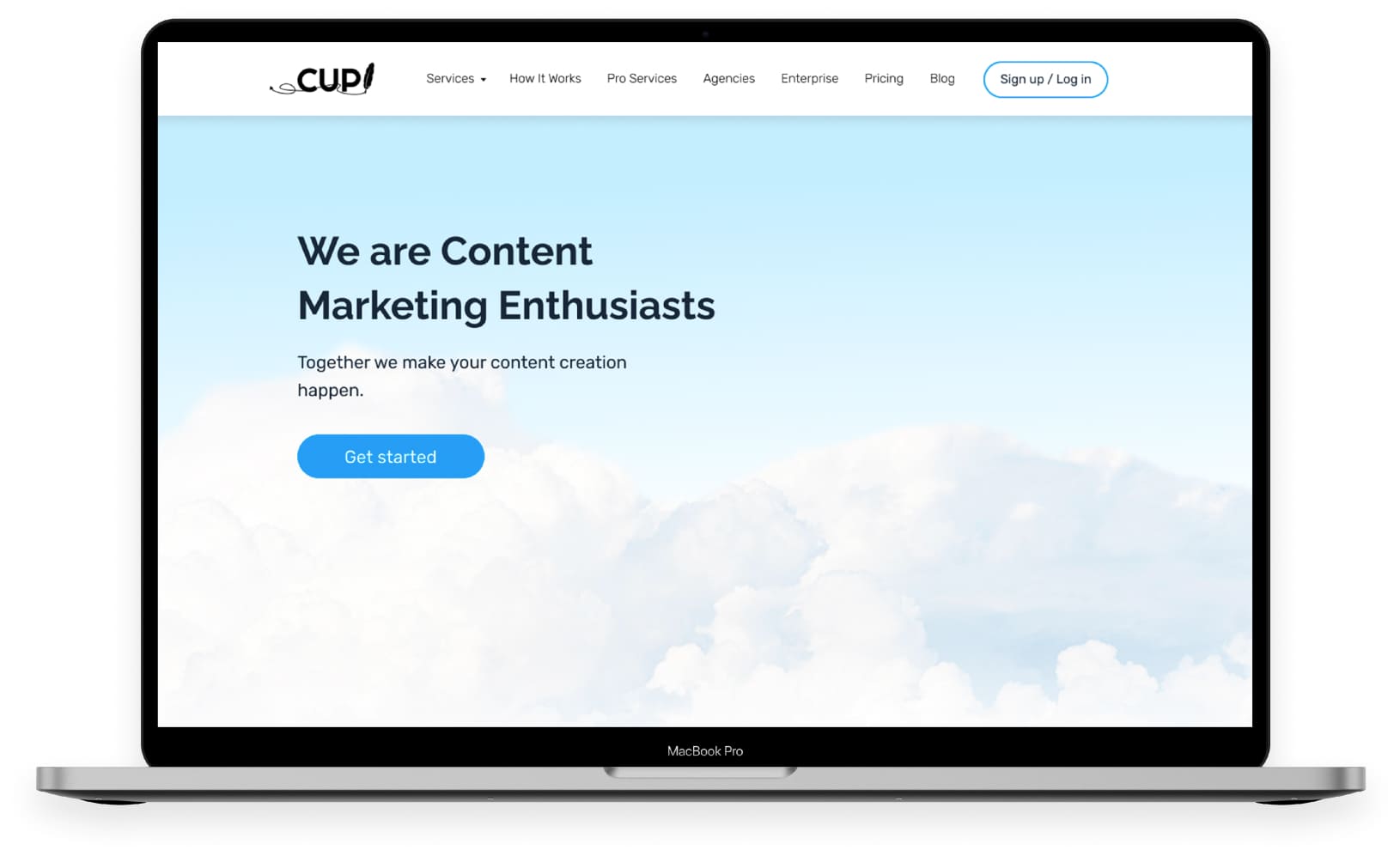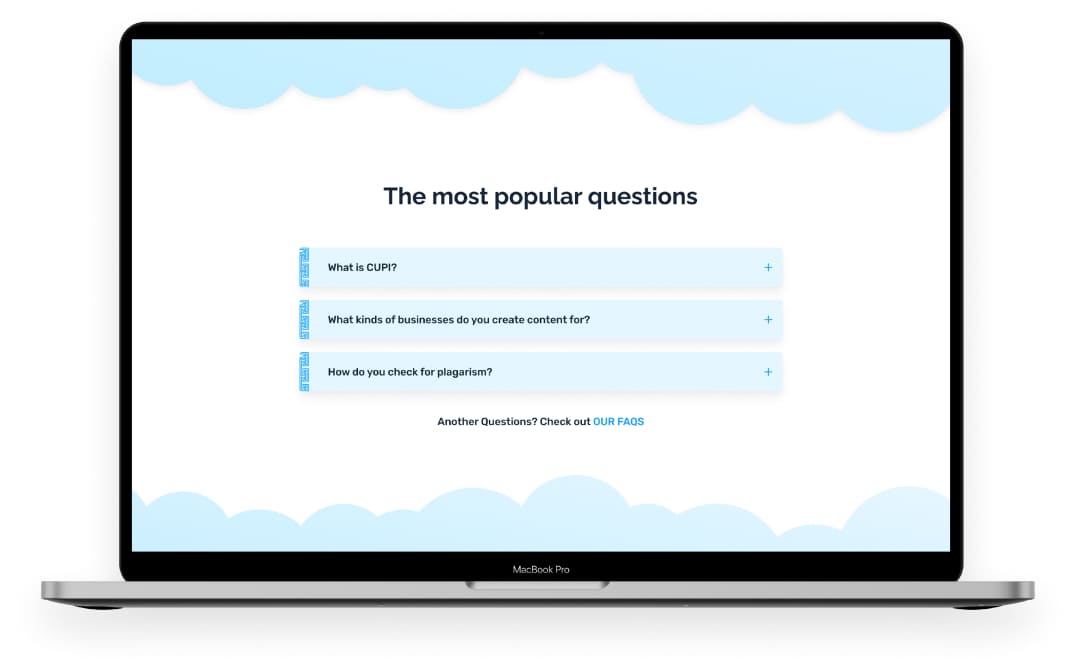 results
The CUPI website can boast of a smooth and simple interface, adaptive user-friendly design, and search engine optimization indicators that provide the site with top positions.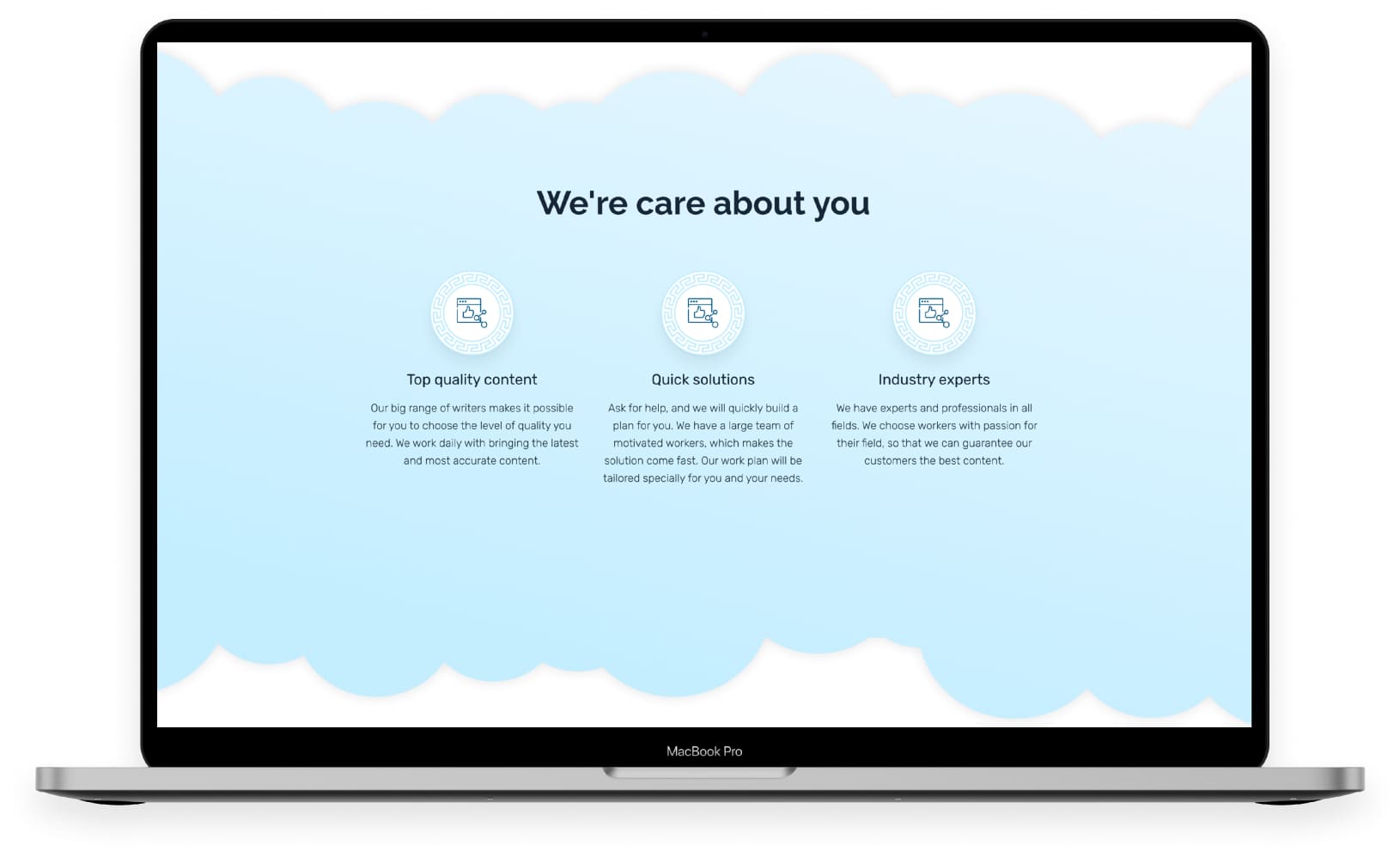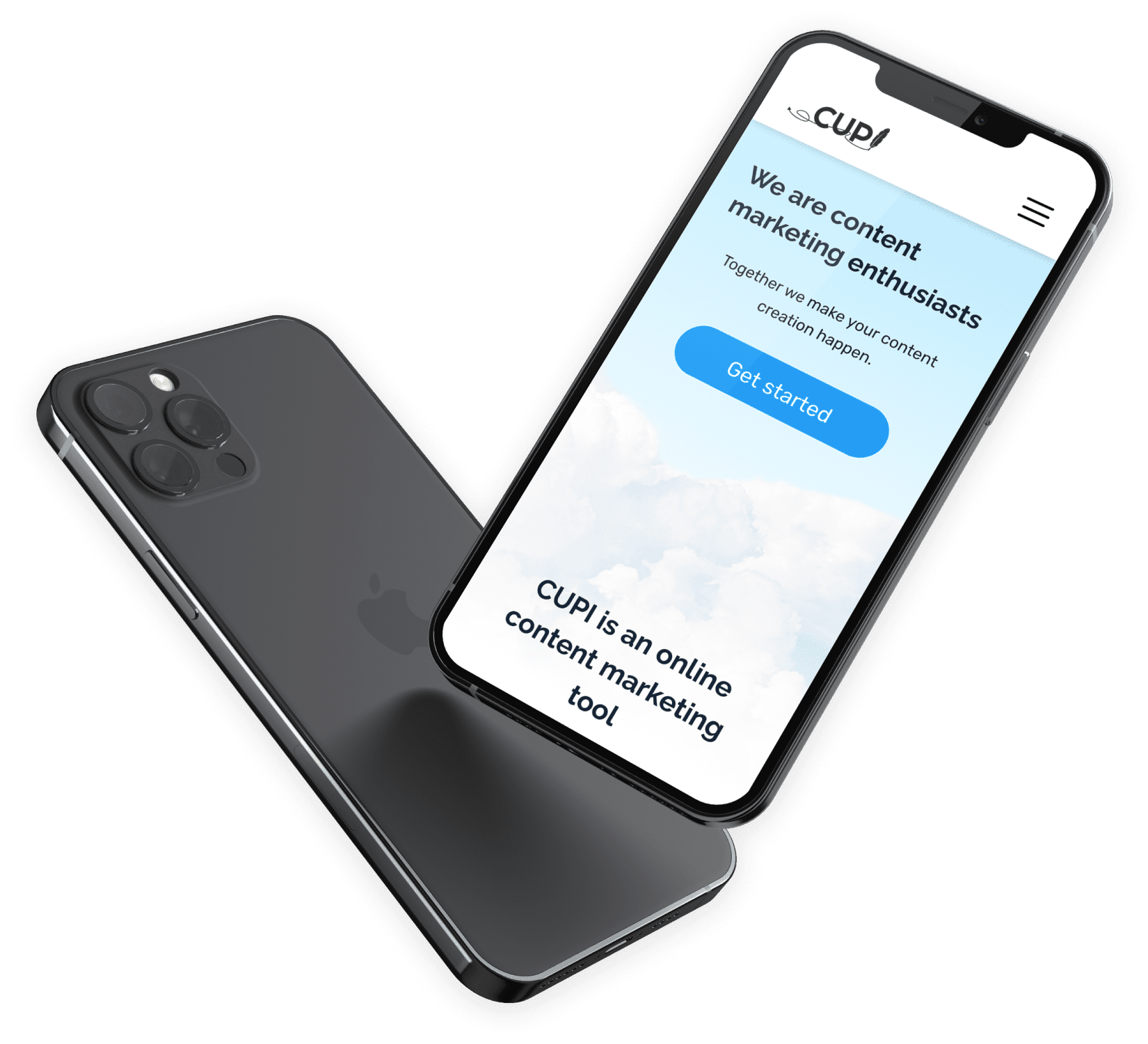 mobile friendly
CUPI looks and works well on any gadget you may use to view it. Its customized design contributes to increased usability and high loading speed without performance loss. CUPI adapts easily to any screen of any device while providing users with quick access to information.
a b c d e f g h i k l m n o p q r s t v x y z
A B C D E F G H I K L M N O P Q R S T V X Y Z
RALEWAY
a b c d e f g h i k l m n o p q r s t v x y z
A B C D E F G H I K L M N O P Q R S T V X Y Z
rubik