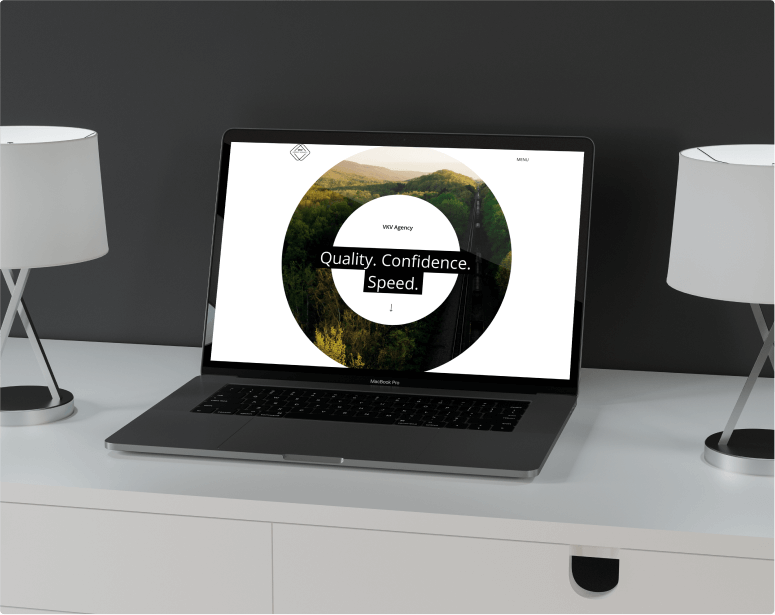 vkv agency
Corporate business website
VKV Agency is a company specializing in the sale and delivery of refined and petrochemical products, electrical goods, and textiles. The company provides fast solutions to the requirements of customers and markets.
Services:
UI/UX Design

Front-end Development

Back-end Development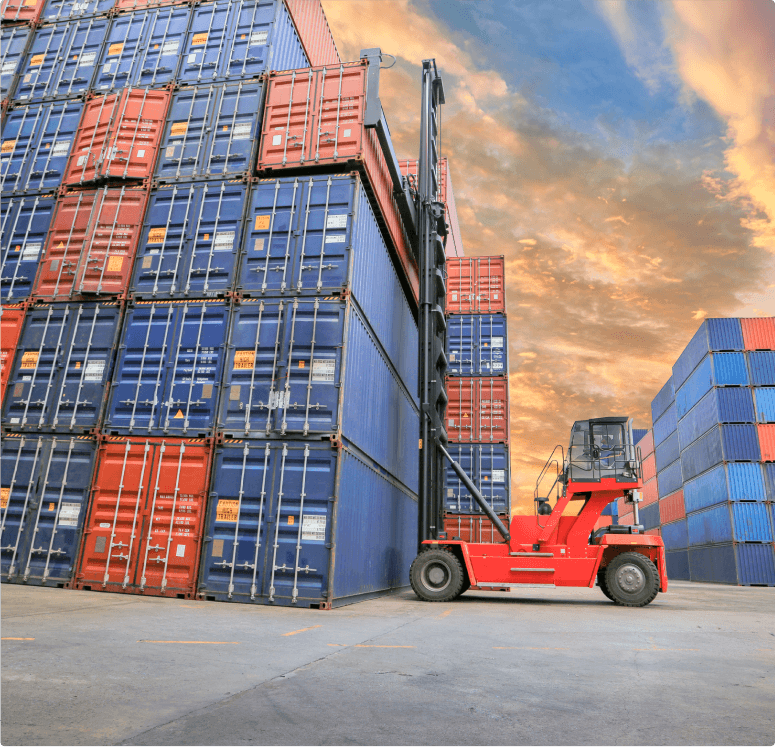 project description
VKV Agency provides individual offers and solutions for each client. For this, the web service strives to use modern equipment, reliable systems, and professionals who will promptly deliver any product.
The agency provides delivery services for petrochemical products. The company is proud of its strategically advantageous geographical location and cooperation with reliable manufacturers and carriers. Thanks to this, the company offers a wide range of services for the trade and delivery of petrochemical, electrical and textile goods.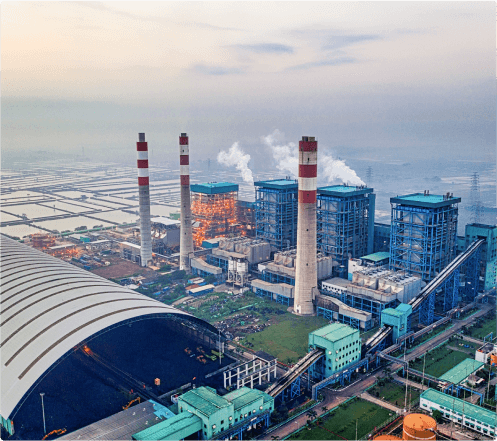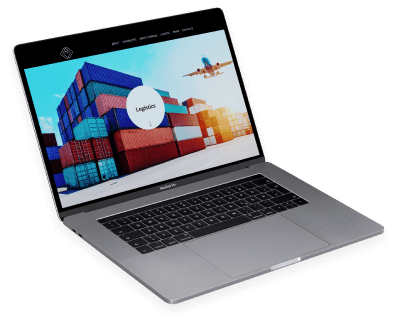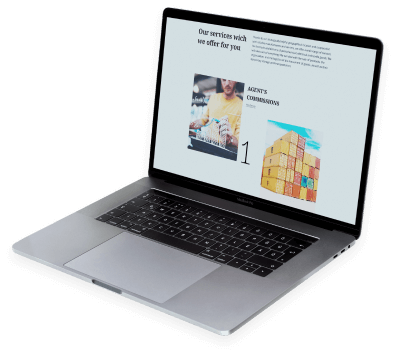 goals
The main goal of the designers and developers was to create a website that would work efficiently and quickly load from any gadget. It was necessary to think over the logic of the presentation of information so that it was clear at the stage of the presentation.
Web design and development

Interaction services addition

Installing functionality to add the latest news to the site

Mobile optimization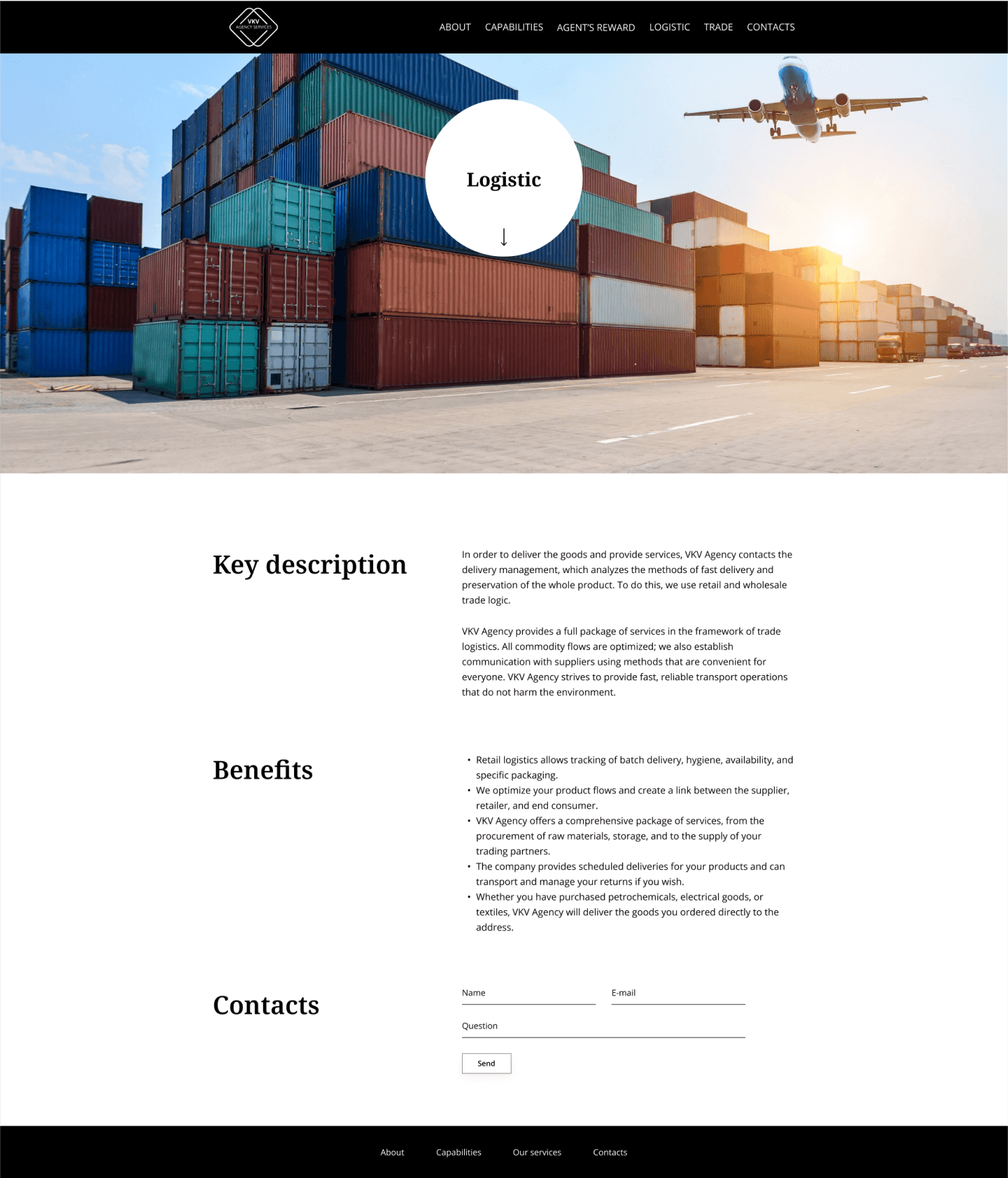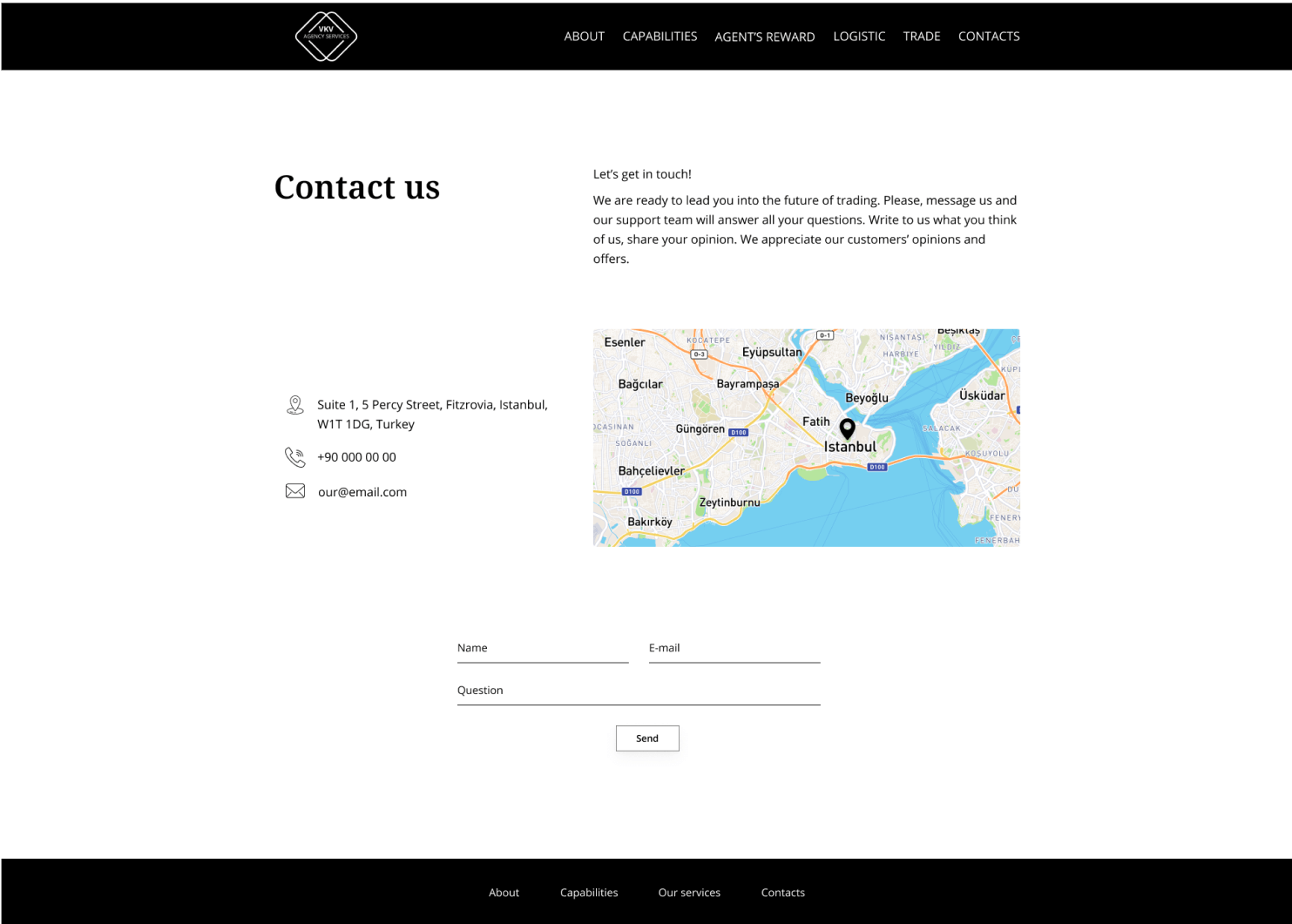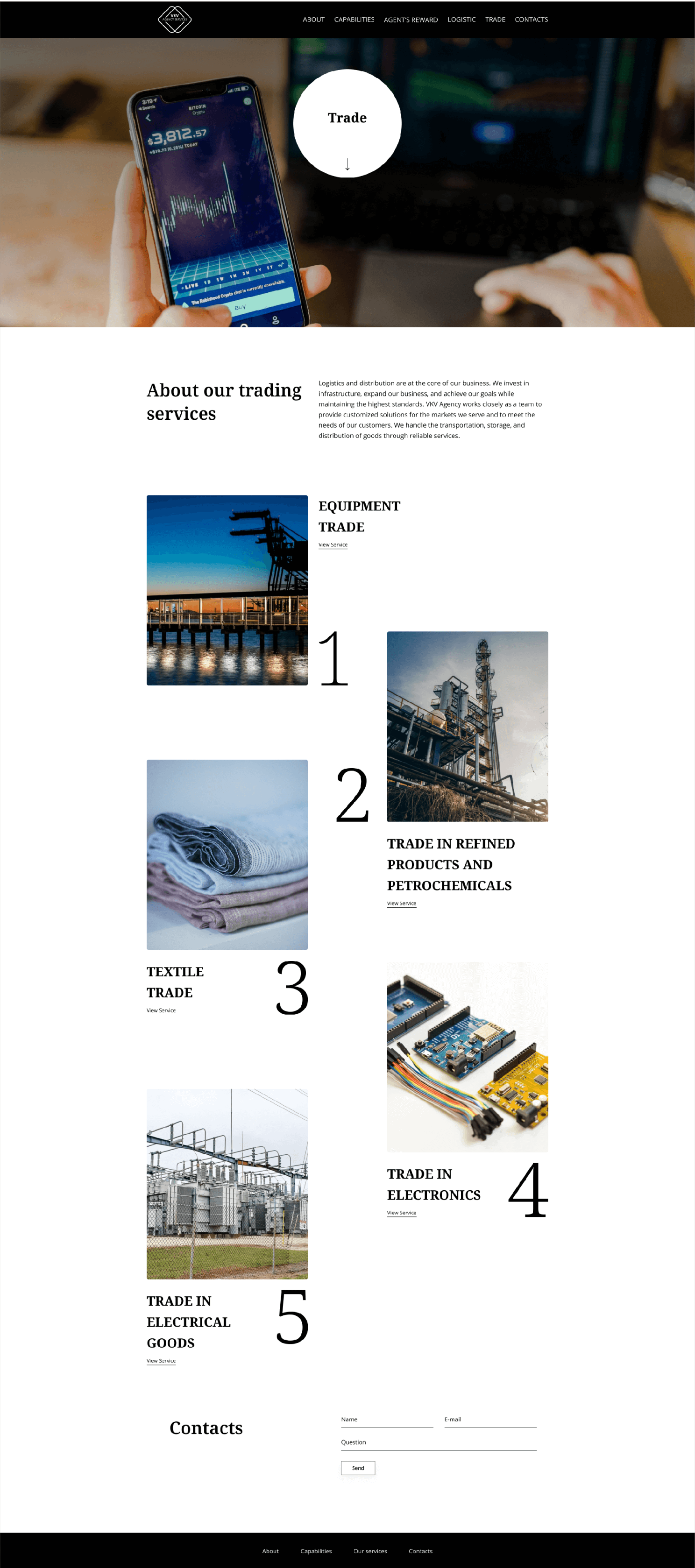 solution
It is extremely important for this service to maintain a reputation as a reliable partner and build good personal relationships with our customers. Therefore, web design must be innovative, minimalistic, and stylish. That the designers tried to translate into reality.
The developers also had to think over the logic of the site so that, despite the presence of animation, it would work quickly and efficiently. For this, BramblingTech programmers used front-end and back-end technologies, such as MySQL, PHP, JavaScript, Bootstrap; Gulp, Sass. In order for the client to interact on the site independently, the developers created it based on WordPress.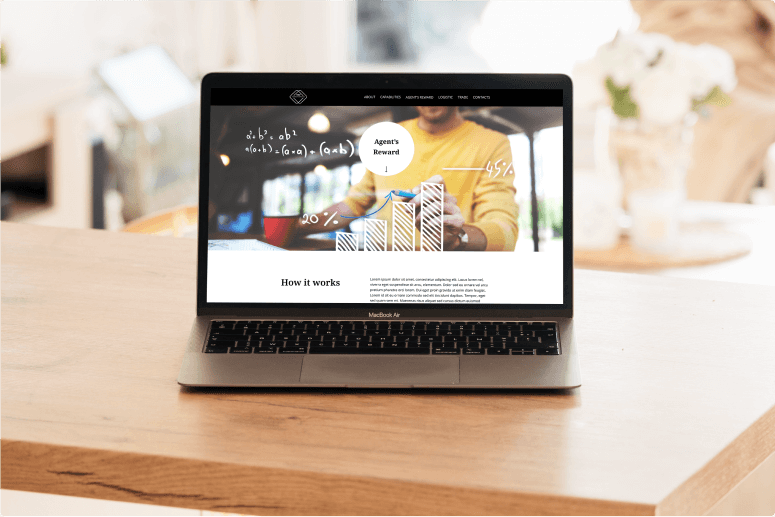 results
Thanks to the well-coordinated work of developers and designers, the site was released in a short time. All functions work well and allow customers to interact quickly and efficiently. The website also allows interaction with the agents.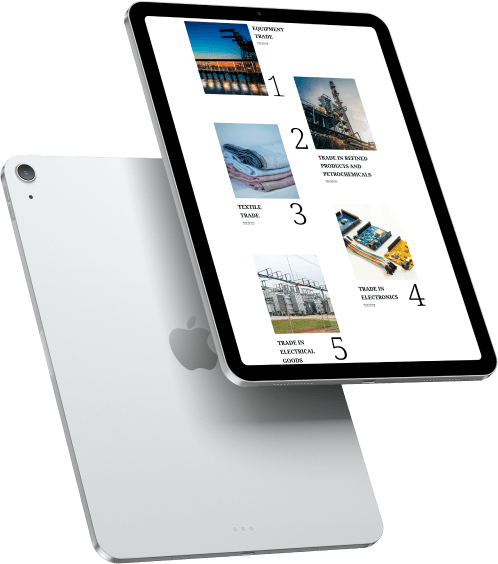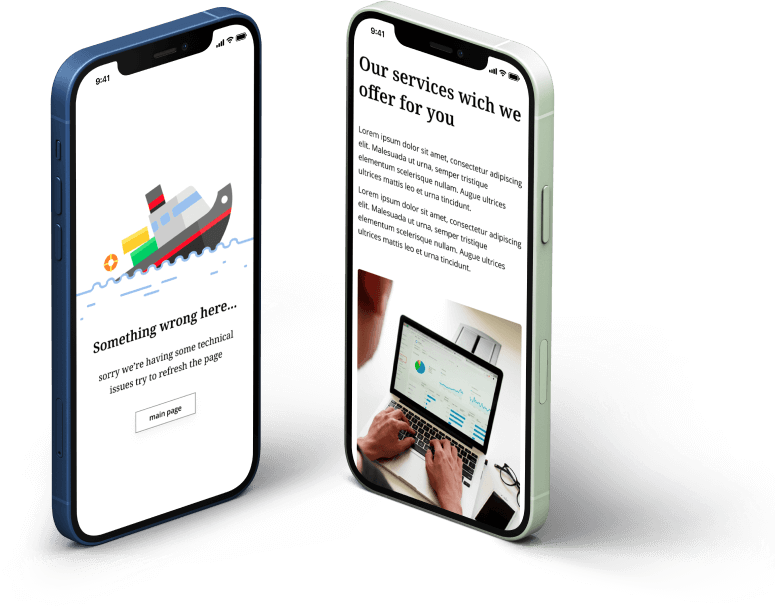 adaptive design
The website is well adapted for the mobile version and helps users to stay up to date with the latest website innovations. The major sections on each page of the site are distributed thematically, all buttons are clickable.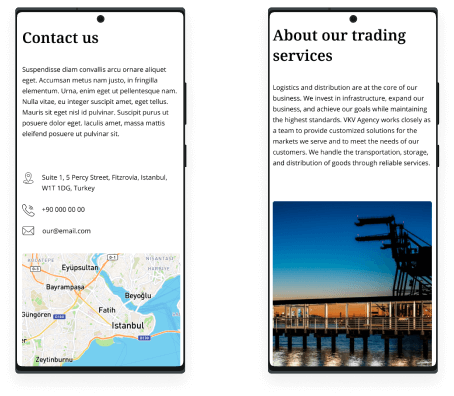 a b c d e f g h i k l m n o p q r s t v x y z
A B C D E F G H I K L M N O P Q R S T V X Y Z
Noto Serif
a b c d e f g h i k l m n o p q r s t v x y z
A B C D E F G H I K L M N O P Q R S T V X Y Z
Open Sans