The models for distance cooperating had widely used throughout the pandemic. This forced difficult decisions for many IT companies. Which should you choose — freelancers or outstaffing IT specialists? And figure out what's best for yourself: to hire a freelancer or an outstaffing agency.
Freelancers VS Outstaffers
Outstaffing and collaborating with freelancers are getting more and more attention these days. Let's look for each of these ways to work together and discuss the pros and cons.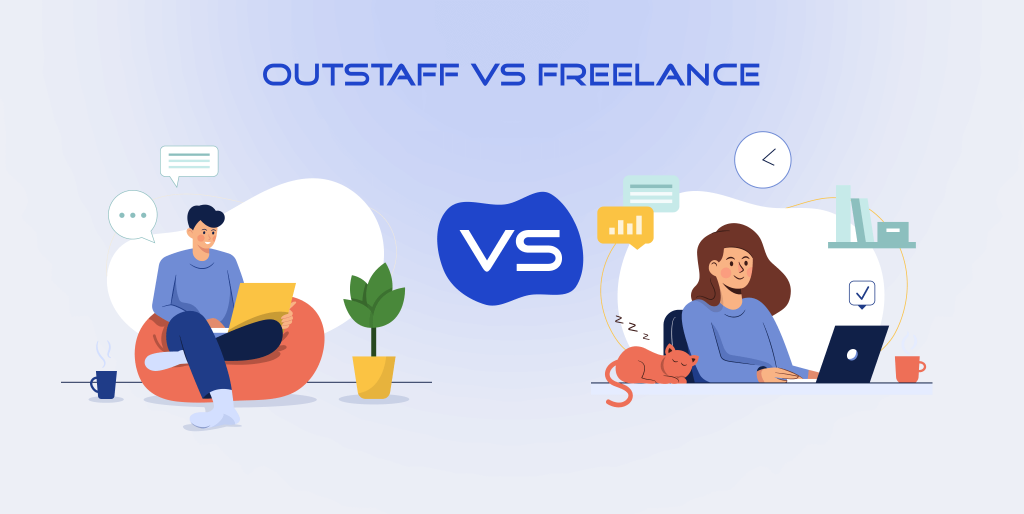 Hiring freelancers: Concept and Idea
The origin of term "freelance" came from the merger of two concepts in English: "free" — available and "lance" as a spear. In the Middle Ages, freelance spearmen were called "lancers" because they chose who and how to serve. Nowadays, freelance work is for both short-term and long-term jobs. There are a lot of places where you can find experts who meet your needs. Most of the time, these platforms charge a fee for each project, but they give you access to the database of experts, especially the top freelancing sites like Upwork.
Create a portfolio
Some freelancers have websites that they developed as their portfolio. You would give a freelancer all of his or her tasks, instructions, and payments, and other companies would do little or nothing to get in the way. Freelancers often are okay with working extra hours on short-term projects. Even with platform fees, the costs will be lower than with other options.
Pros
Manage and talk to people directly
Flexible schedule with tasks that come up as needed
A large number of IT specialists with different backgrounds
Cons
Risks of getting scammed
Possible leak of the company's confidential files
Minimal control over the freelancer's work
It can take a long time to find a specialist
Management takes a lot of work
Hiring an outstaffing team: Concept & Idea
The origin of term "outstaff" came from the merger of two concepts in English: "out" — beyond anything and "staff" as personnel. After the invention of "mercenary" services in the states, the process of their introduction as a work unit began. Getting outstaffing IT specialists is a more organized and less risky approach. You sign a contract with a specialized outstaffing company (called an "outstaffing agency"), which then finds a team or individual engineers with the skills you need. But it's your job to manage the new employees. Basically, you will treat these specialists the same way you do with your regular workers. So, you can use outstaffing as a backup for your team or as a full team.
Pros
Spending less time trying to find an IT specialist
Proven skills and knowledge
Manage and talk to people directly
Cheaper than in-house
More reliable option compared with freelancers
Cons
Possible confusion at first
Inattention during the selection of the outstaffer company
Different time zones: between client and performer
The Key Distinctions Between Hiring a Freelancer and Outstaffing Employees
A freelancer is a private individual who can work directly and secretly with multiple clients at once. Freelance developers find the ability to organize their time as they see. But this can present a challenge for many organizations and startups looking to outsource their web or software development. The key challenge in managing such staff is setting up a reliable work plan for the development process. Of course, independent contractors are more adaptable than office-based programmers.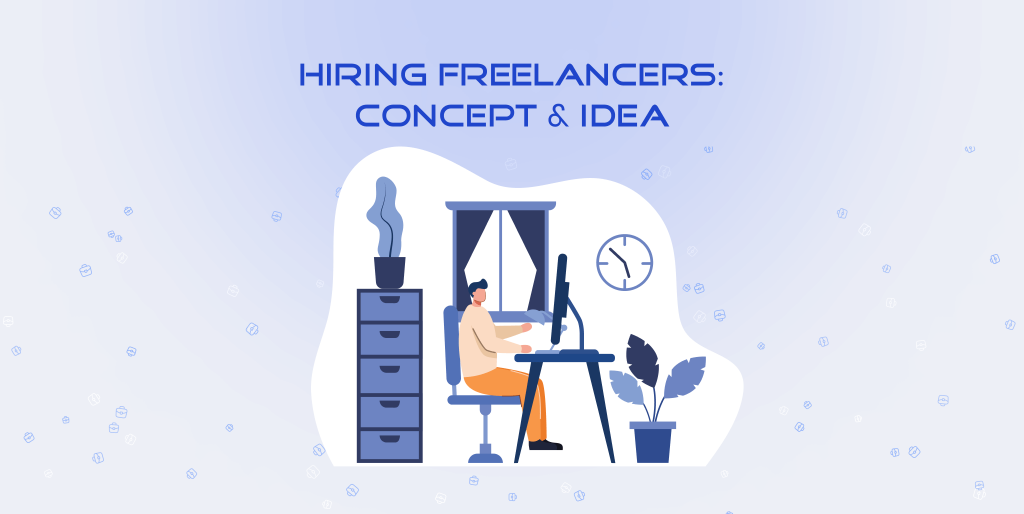 However, misunderstanding is a problem that arises much too frequently when hiring a freelancer, so the developer's schedule flexibility is not as desirable as it might seem. Given that freelancers enjoy flexible schedules, the working hours and the pay should be firmly established.Comparing them to outstaffed developers, another issue is that you cannot be completely certain that the deadlines will be met. Let alone the numerous con artists who can quickly vanish once you give them your money, leaving you with a product that will need extra investments to be finished and deployed.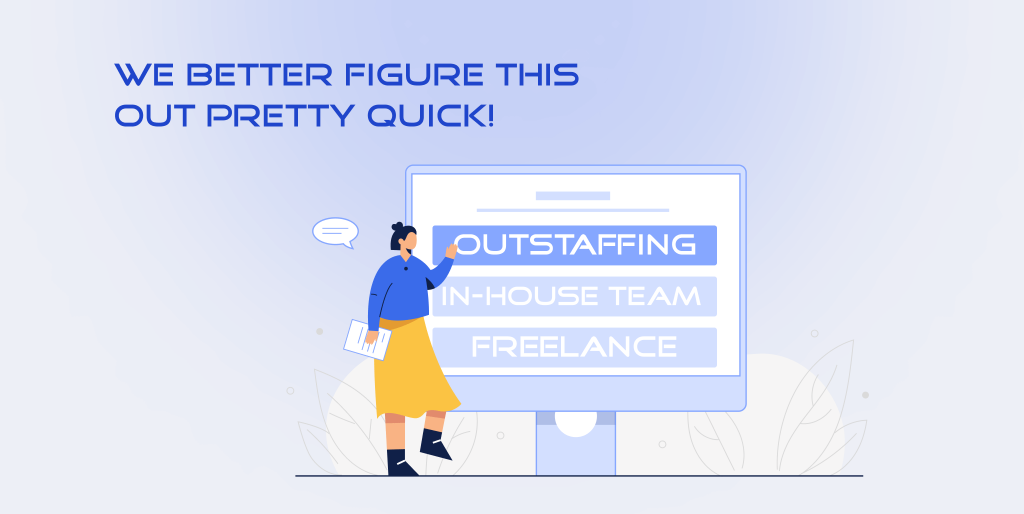 Working with a reputable licensed outstaffing IT company will save you time and money as opposed to hiring a freelancer. It is better to give your preferences to the outstaff professionals over less expensive self-employed persons if you don't want to jeopardize the security and quality of your product or website. Based on their knowledge, outstaffing developers can offer you a solid development process and skilled consulting.
Things to Keep In Mind When You Decide
Whether it is an outstaffing model you choose, or the freelancing one, there are a few things to check before you let someone outside your company work on your product.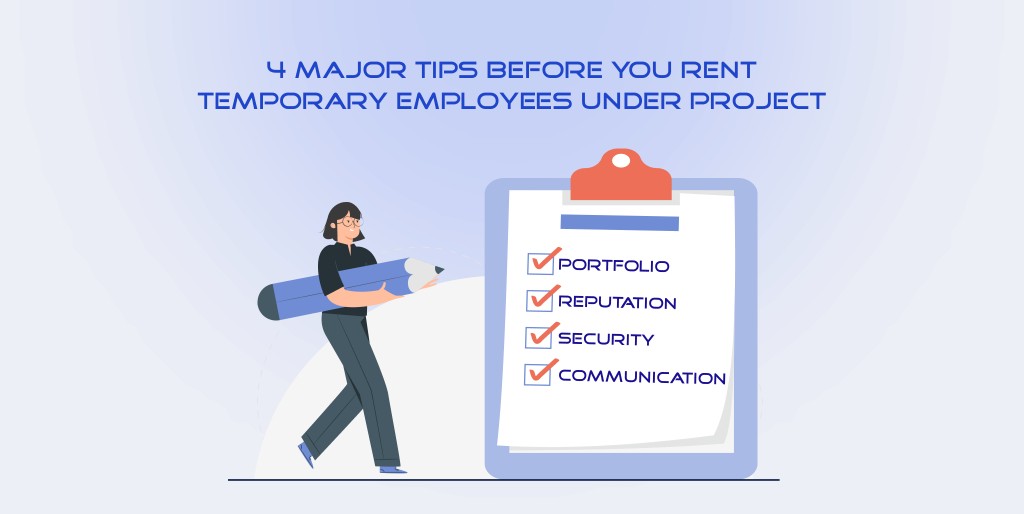 Portfolio
Check to see how well a potential service provider did in the past. Maybe there are projects on the list that are similar to yours. If so, that will be a huge help. If there aren't any cases from your niche, look at how different they are. If the portfolio looks good you will take the chance to be the first client in this field. As a good example, for your understanding, this is a BramblingTech company portfolio that can inspire or motivate you to work hard.
Reputation
Always look for feedback from past clients. Check at least a few different sources to get the whole picture. Let's plan your start by looking at reviews and ratings on professional listings and freelance work platforms.
Security
Be clear about the NDA, MSA, SOW, and SLA you're going to sign to avoid misunderstandings and hidden costs, and make sure a service provider guarantees confidentiality. The agreements should be clear and thorough. And they should meet international standards.
Communication
Regular, clear feedback helps people work together well. Find out what kinds of reports you will get. When you hire a specialist from another country, make sure you and the company you're considering speak the same language. Talk about the working hours and how to handle possible emergencies ahead of time.
NDA. What it is and how it works?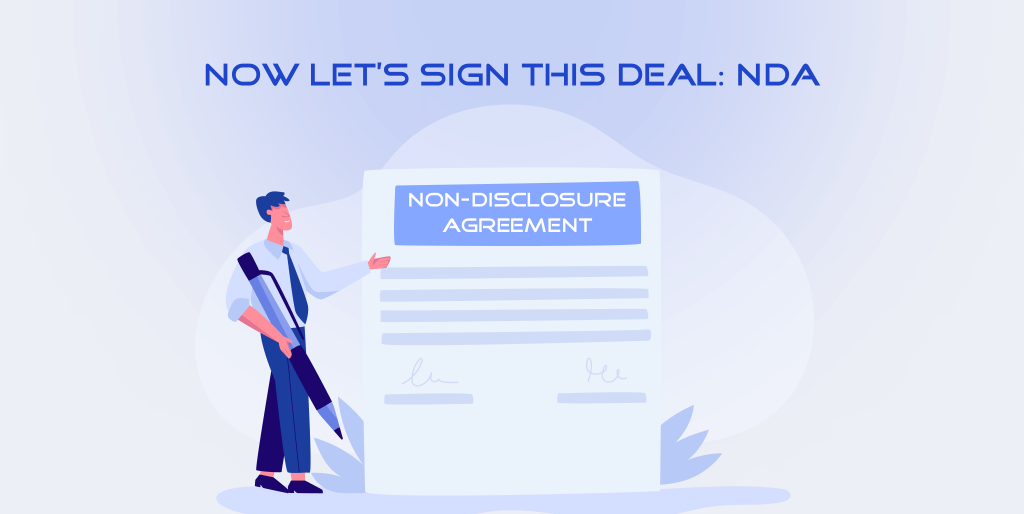 Commercial secrecy is the intellectual product of company property that is collectively created by employees. For example, this is documentation related to the company's production activities. There are several types of confidentiality agreements: traditional contracts, contracts for inventors, permanent employees, and probationary employees. Even in the case that during the interview it is necessary to discover the secret of the company, there is an job interview contract.
Teamwork with freelancers
Cooperation with freelancers is often as informal as possible. Moreover, when the employees hear about the bonding of some contract — they evaporate, and your time has wasted. It's like buying tickets to a concert from a scalper: you may be lucky, and also you can be deceived.
Teamwork with an outstaffing company
Outstaff contract is a deal with the provision of services by specialists within the framework of exclusive design works, previously agreed upon and compliance with established deadlines. Moreover, the work of freelance employees is coordinated and tracked by the PM (Project Manager). Undoubtedly, this widely used practice for large companies. By entering into a contract with an outstaffing company, you can rest assured for your work data. Responsibility and security to ensure competitors don't take advantage of your results.
The Bottom Line
Decide on the end result and understand for yourself what system you like more is your personal individual choice. Whether you are choosing to hire a stable outstaffing team or fragile freelancers, the quality of your software will always depend on how qualified and reliable your partner is. If you have an interest in a highly-qualified team of specialists, BramblingTech will be ready to provide you with the best outstaffing services. You are welcome to see our portfolio and ask any questions regarding the collaboration.