In this article, you'll learn what it takes to become an IT Sales Manager, and how to understand sales manager duties. Check the editorial out to know about the role of sales manager features.
What is Sales Management?
In today's economy, success depends on the number of paying clients and their desire to purchase any product or service a company offers. It's impossible to reach a successful conversion rate without a strong sales organization behind it (and regardless of the quality of services or products).
As a result, the job market has a large number of openings for sales managers. While the specifics of each job may vary, the core is always the same: bringing in new customers and closing deals to help the company's profits grow.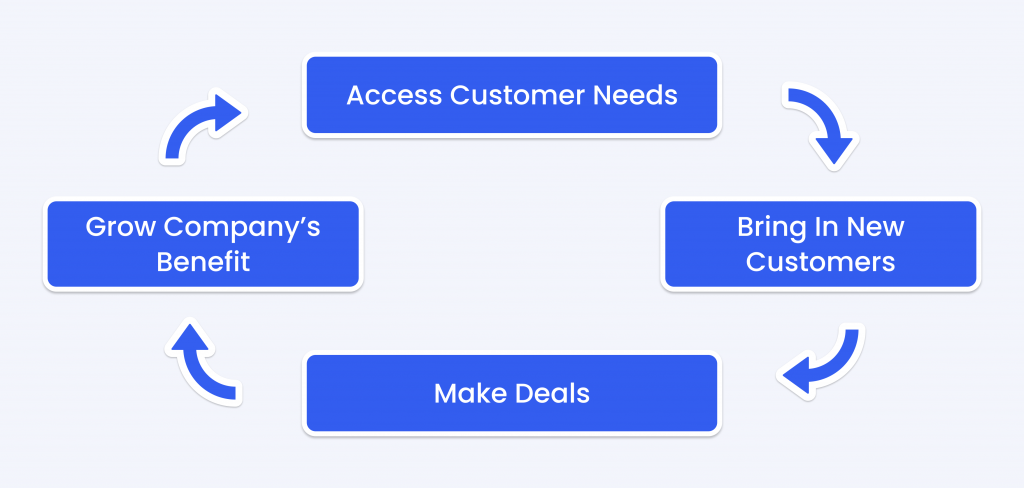 What Should a Sales Manager Do?
The sales management definition is dealing with customers directly, which means that they are the final link in the transactional chain before a customer makes a purchase. Working in this field requires excellent communication skills, the capacity to identify the client's "issue" and provide a solution, as well as the ability to detect subtle changes in the client's mood and react promptly to them.
In this role, the sales manager responsibilities include the following:
Developing and implementing initiatives aimed at increasing a company's sales network for goods or services;
Improving company's image and customer engagement;
Developing and maintaining business partnerships with trade organizations and brand dealers;
Design and development of channels for promoting a product;
Agreements between suppliers and customers;
Building and maintaining a customer database with the goal of growing the number of clients;
Work on the creation and expansion of the product line to meet the demands of the intended market;
Managing outstaff and outsource options (if your company has it);
People management.
Sales manager duties and responsibilities also comprehend strong communication skills, strong management abilities, analytical thinking, quick learning, proficient speaking, and a high level of self-confidence, discipline, and accountability.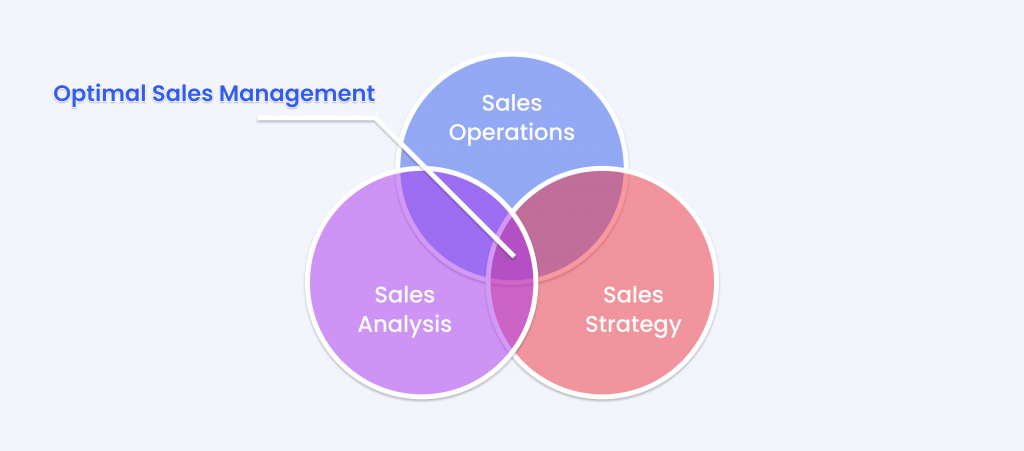 It's also important to be able to make a good first impression and keep the company's reputation on a high note (including through restraint and diplomacy in the event of conflict situations).
Benefits of Hiring a Sales Manager
What do sales managers do to contribute to your company's success? Here's a short list that defines the importance of sales management.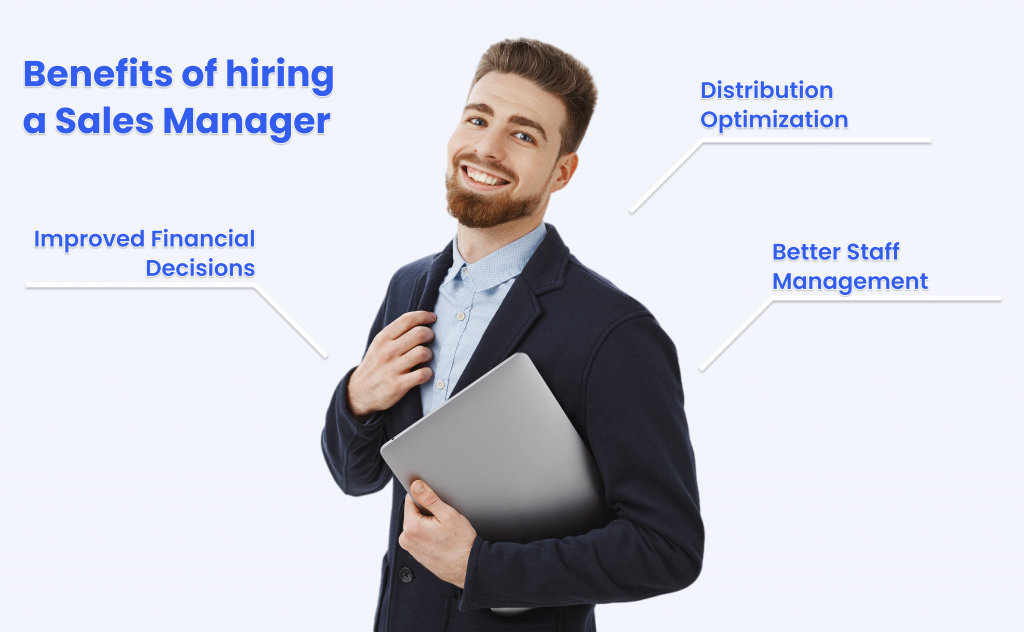 Distribution Optimization
For effective distribution, you need a plan that outlines your aims and objectives. Understanding the approach makes it easier to get started on the right foot and accomplish your goals.
Effective sales managers create an annual strategy from which they derive a monthly plan. Guaranteed sales are great, but they aren't enough; the company must grow and sales targets must be established. For instance, by 30% each year, by 50% in 1.5 years, etc.
These objectives can be more easily achieved with a well-developed sales system.
Improved Financial Decisions
Sales professionals are faced with setting the direction of the sales team and deciding the emphasis of financial operations and sales team responsibilities as well. The manager chooses whether sales agents will concentrate on bigger clients, smaller clients, and other policies for sales direction.
Without seeking advice from other departments, the sales manager's decisions on how to effectively direct his or her team's efforts might be detrimental to revenue growth.
Better Staff Management
A sales manager serves as a useful resource for both your salespeople and the rest of the organization. An experienced specialist with sales manager coaching skills is familiar with your industry's competitors, market trends, and upcoming advancements.
The sales manager has the potential to provide important knowledge to the company's marketing, engineering, and executive teams as well as the sales department over time. In addition, the functions of sales manager can be a useful resource for guidance on sales methods and ways to deal with client issues.
How to Keep Your Sales Team Motivated
A manager who understands the complexities of sales and successfully manages their job will be able to move into another company if they are offered greater compensation and a higher percentage of transactions or salary. It is easy to prevent good employees from leaving; simply reiterate your appreciation for them on a regular basis.
The most successful method is creating conditions for them to achieve a large salary.
Healthy competition pushes managers to produce good results, so don't pass up this chance to boost employee performance.
Give young employees an equal playing field when hiring them, but make it obvious that if certain indicators are met, they will have the possibility to earn more than others. This is a wonderful incentive for employees to execute their responsibilities well, which benefits both the person and the company.