An IT infrastructure (also known as Informational Technology Infrastructure) is not just the foundation for the existence of any modern company. Today, it is a strategic asset that is the driving force behind the business.
Building a reliable IT infrastructure that satisfies the company's business processes is a difficult task. And if you are a newbie in this niche, we are here to help you. Let's see what IT infrastructure is and which components it has.
The Importance of IT Infrastructure
Modern businesses must deal with a wide range of responsibilities in the process of their operations, including expanding into new markets, lowering product costs, complying with regulatory requirements, accounting, and the processing of personal data, among many others.
Employees must be able to effectively connect not only with one another but also with current and prospective partners and customers, assess costs meticulously, maintain the company's competitiveness, and process massive amounts of data swiftly.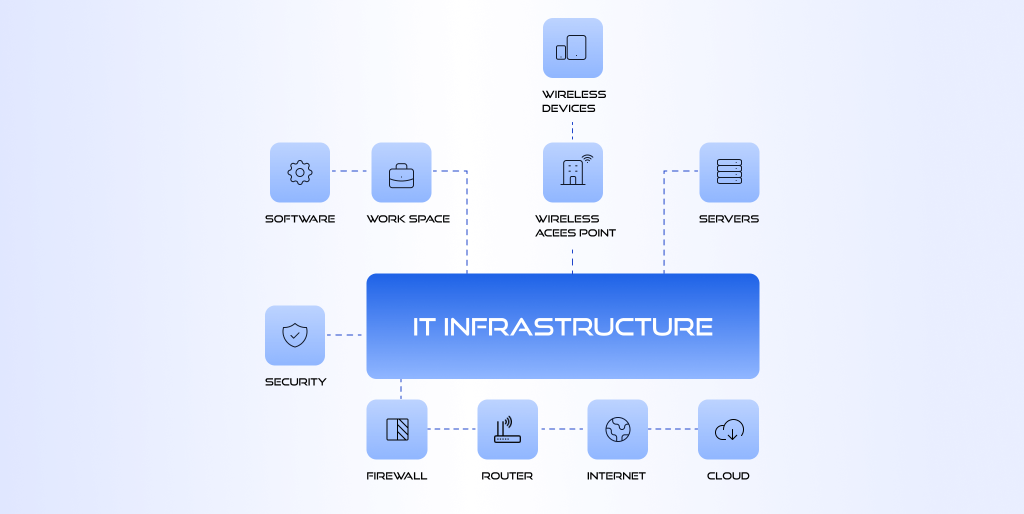 To ensure that all of these tasks are completed, a company needs high-quality IT infrastructure. Usually, the IT infrastructure meaning refers to a collection of interconnected systems that includes software products, information security policies, network services, and directory services, a system for backing up and storing data, monitoring, and management, and other infrastructure components.
In simple words, you can define IT infrastructure as ensuring the availability of business-critical systems and supporting the company's growth. The IT infrastructure of a company or business can vary greatly depending on the business model and size of the company. There are numerous technologies and solutions available today from various manufacturers.
Their decision on how to design an IT infrastructure should be based on how to solve the fundamental task of the IT infrastructure: meeting business needs, ensuring the continuity of business activities, and ensuring data availability and security.
IT infrastructure planning
To begin developing your future IT infrastructure, you have to:
Analyze the organization's business processes;
Audit the IT infrastructure (to upgrade the IT infrastructure or move to a new one);
Analyze the solutions, products, technologies available on the market and evaluate the cost of their ownership (acquisition, operation, maintenance costs);
Calculate budgets and match opportunities with needs.
The IT infrastructure planning process yields a target design that is authorized and meets business goals in terms of efficiency and cost.
Components of IT Infrastructure
A basic tool to run service software without the direct involvement of an employee.
SCS (structured cabling systems)
These are the foundation of an enterprise's IT infrastructure. They combine PC and equipment into one circuit and also transmit data.
This is a system consisting of hardware, software and covering a relatively small area (for example, within a school, a developed structure of enterprise offices, etc.).
A UPS (uninterruptible power supply)
It protects work processes and company devices from an accident during a short-term disconnection of the main source.
PBX (automatic telephone exchange)
This is a set of devices capable of automatically transmitting a call signal from subscriber to subscriber.
Collection of devices that make the network work.
A network switch is a device that unites nodes within a selected network or several networks at once. The data is delivered exclusively to the recipient. It increases the reliability and performance of the network by removing data processing tasks that are not addressed to them from other segments.
A network hub is a controller that connects several Ethernet devices into one segment (transmits traffic from device A to device B).
A router is a device that forwards data between network segments and performs actions based on rules and routing tables.
A workstation is a set of tools that includes equipment for data input and output, software, possible additional devices: printer, scanner, etc.
A set of programs and apps that allows to use the resource of a personal computer.
These components can be combined into four basic groups: hardware, software, data center, and network. Let's consider them more detailed.
Hardware infrastructure
The IT hardware infrastructure is the physical part of the entire platform. In addition to servers, computers, or routers, this includes those elements that help keep machines and devices functioning. These elements include batteries, cooling, switching, as well as the premises that are allocated for them.
Software infrastructure
All apps and programs used for internal work and to provide services to clients are included in the software. It is required for the hardware's operation and management. The software includes operating systems, CMS and CRM systems, web servers, and email clients.
Data center
A modern data center is a server room meant to develop and host high-performance IT infrastructure and physical servers that handle applications and workloads across many pools of physical infrastructure and in a multitenant environment.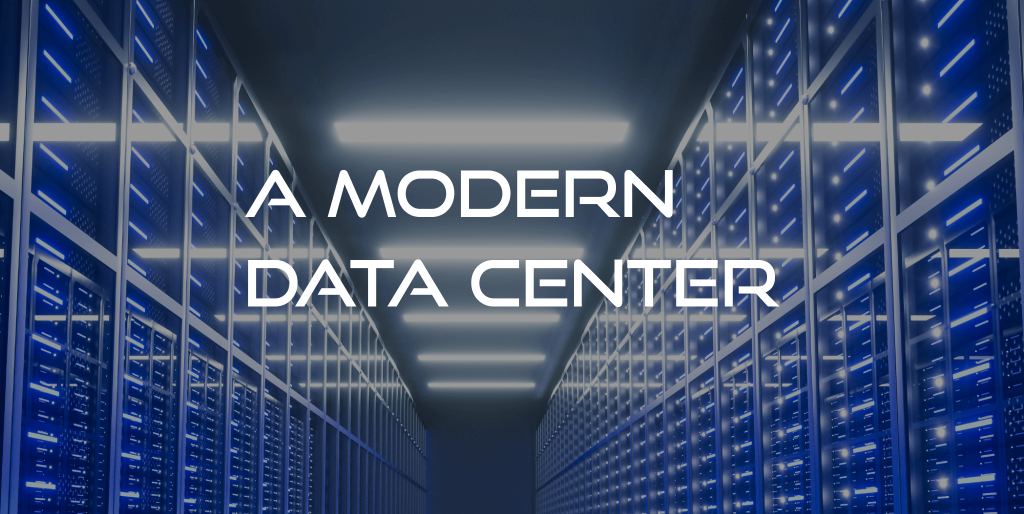 Giants such as Amazon, Microsoft Azure, Google, or local providers that rent out the computing power of their own servers and infrastructure. In any case, providers place physical equipment not in server rooms but in Data Centers (DPCs).
In simple terms, a data center is a large server room that provides space, power, and cooling for the network infrastructure. At the same time, IT operations, equipment, storage, and data management are centralized.
Network
The network allows devices and system parts to communicate both internally and outside. It consists of hardware and software components required for the network's operation and security. Switches, routers, servers, firewalls, and anything else that helps assure and protect data flow fall under this category.
Traditional & Cloud Infrastructures
Traditional
IT infrastructure in its most basic form is based on the utilization of own (or rented) hardware with software components. Traditional IT infrastructure is typically installed for internal or private use on a local level. Its deployment necessitates sufficient room for equipment and higher cash costs than other varieties.
Cloud infrastructure
Cloud resources are used instead of actual equipment in such an IT environment. Which is far less expensive in terms of capital outlays because you don't have to buy servers, set up a room for them, etc. IT infrastructure is hosted in the cloud and may be accessible from anywhere in the globe via the Internet.
The cloud structure is similar to the traditional one, but all the elements are located in the system of the service provider that is servicing. Information infrastructure management is possible if you have a computer with Internet access.
The Optimal IT Infrastructure
When it comes to configuration, it is entirely dependent on the company and its processes. Because different businesses have diverse demands and goals, the IT infrastructure cannot be standardized.
A modern company's information system infrastructure is not only the base but also a crucial asset. The system's safety, dependability, and adaptability determine the system's competitiveness and efficiency. This has an impact on the company's profitability and performance.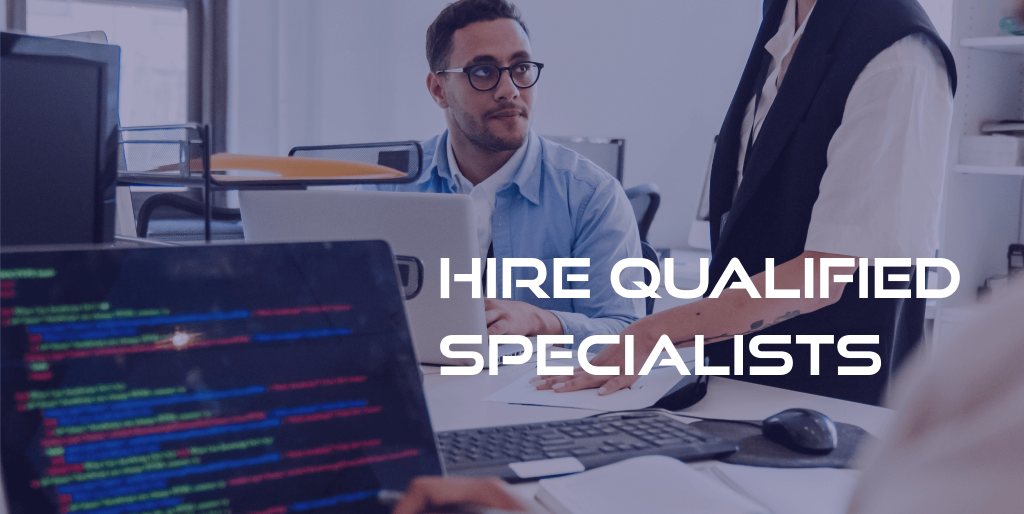 As a result, business IT infrastructure must suit current market needs, and its design and development is a complex and time-consuming process that necessitates the participation of qualified specialists. Errors made during the design and launch phases might lead to security, performance, and interoperability problems in the future.
There are some characteristics that every optimal IT infrastructure should have:
Security. It is impossible to imagine a modern IT structure without tools for controlling access to information, protecting it from cyber-intruders, and automatic backup.
Together these will reduce the possibility of data leakage and not waste the budget on such unforeseen force majeure situations. There will also be no reputational damage;
Minimizing IT downtime is essential to reduce costs and increase profits;
They simplify administration, increase backup efficiency, reduce energy costs and downtime during outages. IT infrastructure clearly needs virtualization tools.
Modern businesses rely heavily on information technology infrastructure. It plays a crucial part in product management and the marketing of services and goods. The key to the company's effective operation is an adequately selected combination of software and hardware for the running of corporate IT services and IT environments.
Summing It Up
As we have already said, IT infrastructure is a complex of interconnected information services and systems necessary for the functioning and development of information interaction tools in a company.
Thus, this infrastructure is not only the foundation for the existence of a modern organization but also a strategic asset, which is a kind of driving force for business.
Therefore, the creation of a reliable IT structure that fully meets the needs of the company's business is a responsible and difficult task, which in most cases is almost impossible to solve with the help of an internal IT service.